At the ACC Analytics page, we're big fans of comedian Stephen Colbert. Back when Colbert had his late night show The Colbert Report on Comedy Central, he used to run a reoccurring segment called "Better Know a District." In these pieces, Colbert would give his audience the background of a different US Congressional district. They were brilliant.
Last week, we started the series with Wake Forest center Olivier Sarr; today, we will dig into NC State wing Devon Daniels.
Playing the market
Kevin Keatts has been on the job at NC State for about 15 months now. In that time, Keatts has utilized the transfer market to rebuild the program. C.J. Bryce was a big get when he decided to follow Keatts from Wilmington to NC State; this summer, NC State landed Samford grad transfer Wyatt Walker — who should help replace Omer Yurtseven up front — and former 5-star recruit Sacha Killeya-Jones.
Last summer, well before Walker and SKJ joined the program, Keatts landed Utah transfer Devon Daniels. After sitting out the 2017-18 season, Daniels will be eligible to suit up next season, and big things could be in the cards for the former Pac-12 wing.
Al Freeman: Gone
The Pack's leading scorer last season was another transfer: former Baylor Bear Al Freeman. The 6-foot-3 Freeman wasn't a marvel of efficiency (103.3 offensive rating) during his one season in Raleigh, but he was productive, certainly. Freeman led the Wolfpack in scoring (16.1 points) and usage rate (24.6 percent).
According to Synergy Sports, used over 21 percent of NC State's total possessions: 584. That's 134 more than the next closest player — Torin Dorn.
The upshot here: NC State has playing time up for grabs on the wing, and a need for a wing scorer and creator. Options are far from limited; however, Daniels could prove to be the best of the bunch.
Put it on the deck
Playing alongside high-usage Kyle Kuzma (now a promising young player with the Los Angeles Lakers) at Utah, Devon Daniels put together a rather efficient freshman season.
Daniels attempted just 35 three-pointers, but he landed 14 of those launches (40 3P%). According to Synergy, Daniels shot 43.2 percent (59.1 eFG%) on jump shots as a freshman.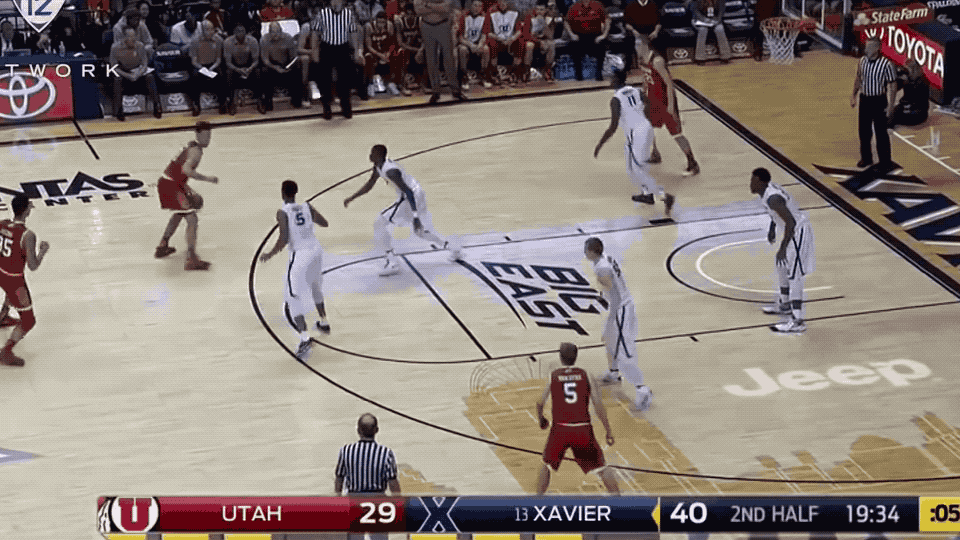 However, what stands out the most when you watch tape of Daniels is his ability to put the ball on the floor and drive with purpose. When Daniels was a shooter out of the pick-and-roll, he shot 57.1 percent and scored one point per possession — a top 50 number nationally (minimum 50 possessions — per Synergy.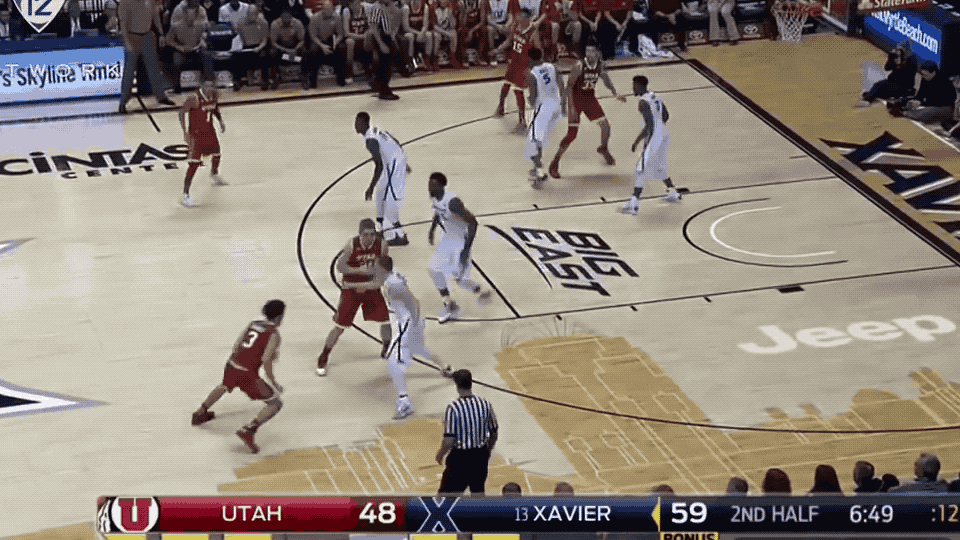 Daniels can go right or left, and has a nifty spin move he uses to create space for a finish. The product of Battle Creek, Michigan shot an excellent 69.7 percent and scored 1.41 points per possession on attempts at the basket, according to Synergy.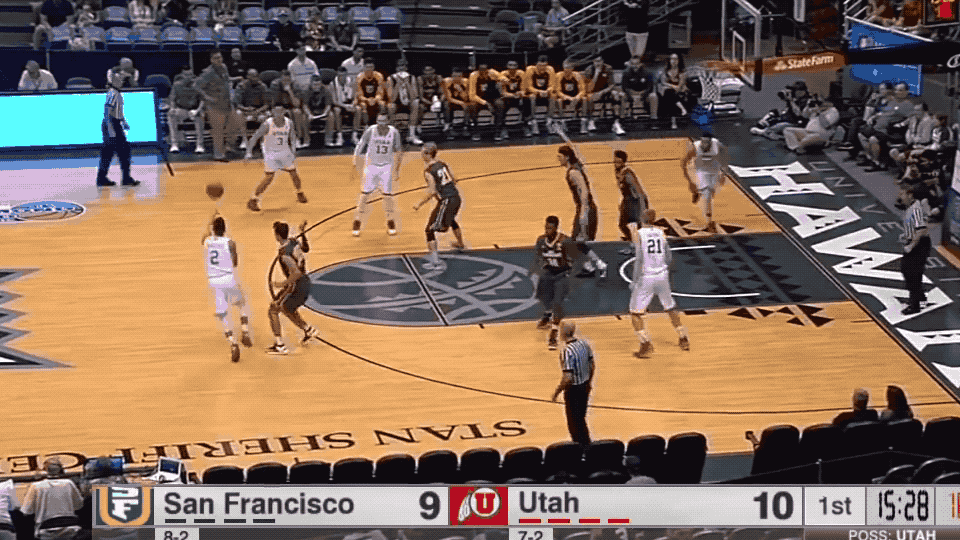 Junior point guard Markell Johnson is already one of the nation's top pick-and-roll creators. He uses ball-screen action to breakdown defenses and find shooters. With Johnson, Daniels and Braxton Beverly: NC State has a trio of perimeter options that can carve up defenses.
Watch him attack UCLA and 7-foot center Thomas Welsh (a career 4.5 percent block rate) after this brush/flare screen.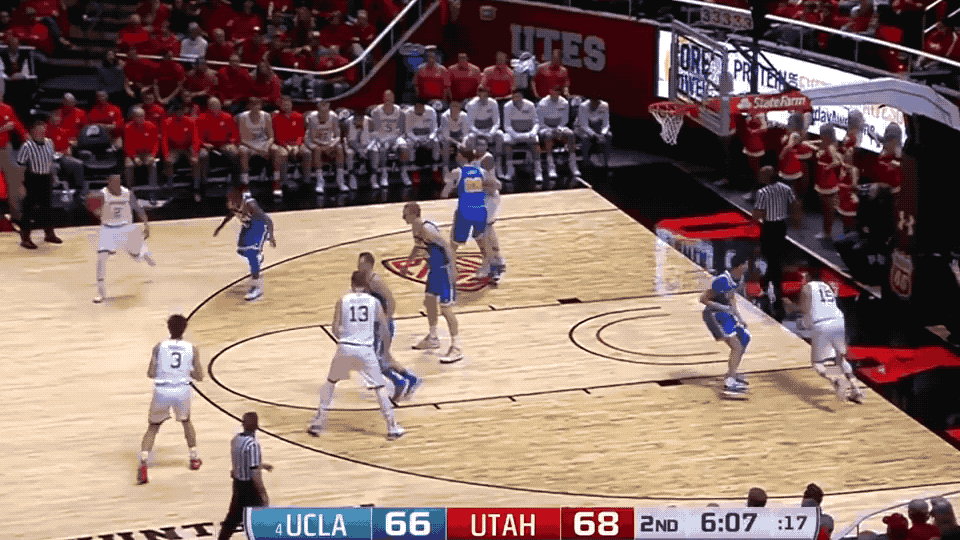 Cut down on turnovers
One quick point of caution for Daniels, though: he posted a high turnover rate as a college rookie — 22.5 percent, according to KenPom. While Daniels shot well out of the pick-and-roll, he also turned it over on 18.5 percent of the ball-screen possessions he used. (He averaged 4.2 turnovers per 100 possessions.)
Now, that's something you can live with when it's accompanied by aggressive drives and pirouettes to the basket. But Daniels could become an even more complete scorer with slightly better ball control.
Stylistically Significant
In terms of roster composition, NC State should look different in Year 2 of Kevin Keatts, too. With Omer Yurtseven, Lennard Freeman and Abdul-Malik Abu gone, the Pack now has a more wing-heavy lineup, which includes FIU grad transfer Eric Lockett as well. Devon Daniels fits into this paradigm, too.
If you watched NC State last season, you know just how important of a player Torin Dorn was for the Pack. As the team's small-ball power forward, Dorn was integral part of the team's offensive spacing, and a lynchpin defensively — allowing NCSU to switch, play small and not sacrifice too much on the glass.
A roster that includes Dorn, Bryce, Daniels, Lockett, JUCO product Derek Funderburk and freshman Jericole Hellems (another 6-foot-6 wing) has gobs of positionless, switchy potential.
Keatts has prioritized defending the three-point in Raleigh; in 2017-18, the Pack ranked 25th nationally in opponent three-point attempt rate — 32.2 percent, No. 1 amongst ACC teams — and 13th in opponent three-point percentage (31.6 3P%).
This nucleus of players, on paper, should be even better at chopping off that three-point arc. If NC State's able to do that, while also upping the turnover ante, then this team has a chance to really improve on defense.
Read More
NC State lands top recruit of the last decade: 4-star DE Savion Jackson