About ACCSports.com
ACCSports.com launched in 1998 with one single goal: to be the ultimate source for recruiting and insider news for the Atlantic Coast Conference.
With a team of expert analysts and reporters, as well as insider sources throughout the conference, ACCSports.com provides a unique, behind the scenes look at every school in the conference. We invite you to become a part of our subscriber family and find out what the buzz is all about. Get daily updates on your favorite school and your conference rivals with premium access to ACCSports.com.
An account also gets you quarterly mailings of our brand new glossy-style magazine, jam-packed with the same great exclusive content that ACC fans love. Already a member? Click here to login.
The ACC Sports Journal
Since 1977, thanks to you, the ACC Sports Journal. has become the best-selling, longest-tenured and most successful conference-oriented magazine in the history of the publishing industry.
On the Newsstand
The ACC Sports Journal annual magazines can also be found at: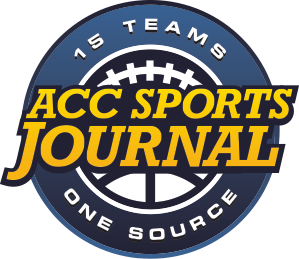 Barnes & Noble
Food Lion
Harris Teeter
Ingles
Lowes Food
Publix
Bi-Lo
Books-A-Million
Sheetz
If your local retailer is sold out, become a member to get our publications mailed to your directly or call us at 800.447.7667 to get a copy!