Amid an influx of roster transition, NC State basketball added Kentucky transfer Sacha Killeya-Jones in the middle of May. The addition was meet with celebration: NC State picked up Killeya-Jones, a former 5-star recruit, who spent the last two seasons as a part of one of the top programs in college hoops.
Killeya-Jones appeared in 48 games over two seasons, playing 563 minutes. He has just 156 career points to his name. As a sophomore in 2017-18, SKJ posted a usage rate of just 12.4 percent. There's not a whole lot to go on in terms of in-game analysis, but there's an interesting player and skill set Raleigh-bound.
Go Get It
In Year One of Kevin Keatts in Raleigh, NC State built a top-25 offense with decent three-point shooting and a potent pick-and-roll attack.
According to Synergy Sports, 14.6 percent of NC State's possessions were used by pick-and-roll ball handlers — usually Markell Johnson: 0.66 points per possession. The Pack was far more efficient when it was able to connect passes to the roll man — usually Omer Yurtseven. (Yurtseven transferred to Georgetown after the season.)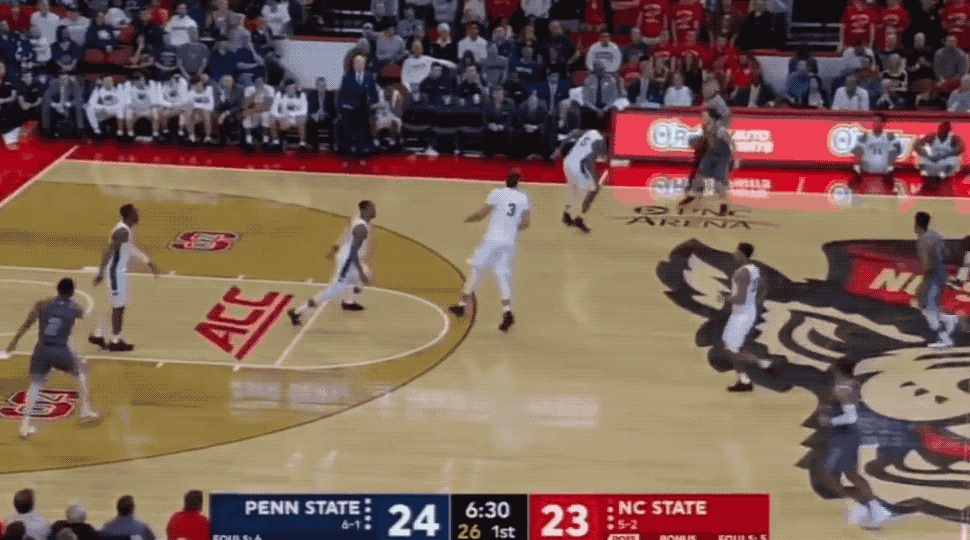 NC State roll men scored 1.15 points per possession (59.7 eFG%), which ranked 60th in the nation, per Synergy. Nearly seven percent (6.7%) of NC State's possessions were finished by rollers this season — the highest share in ACC, ninth-most in Division I. This is the kind of stuff one can easily visualize Killeya-Jones working into once he becomes active.
Last season at Kentucky, 61.4 percent of SKJ's field goal attempts in the half-court came on non-post-up possessions around the basket. In the NCAA Tournament win over Davidson, Shai Gilgeous-Alexander came off a ball screen found him for an alley-oop.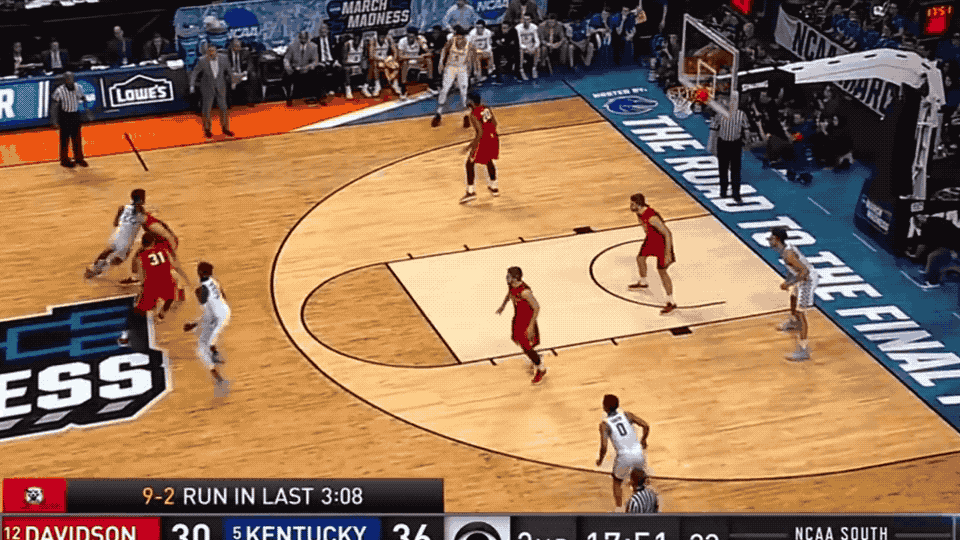 Killeya-Jones shot 74.4 percent on these attempts, and scored 1.54 points per possession — No. 37 nationally (minimum 40 possessions), per Synergy. The 6-foot-10 Killeya Jones shot 66.7 percent on pick-and-rolls (10-of-15); he also got a good deal of his work done floating along the baseline (looking for cut points) and grabbing offensive rebounds (11.1 percent offensive rebound rate, per KenPom).
Here's another alley-oop — once again served up by Gilgeous-Alexander.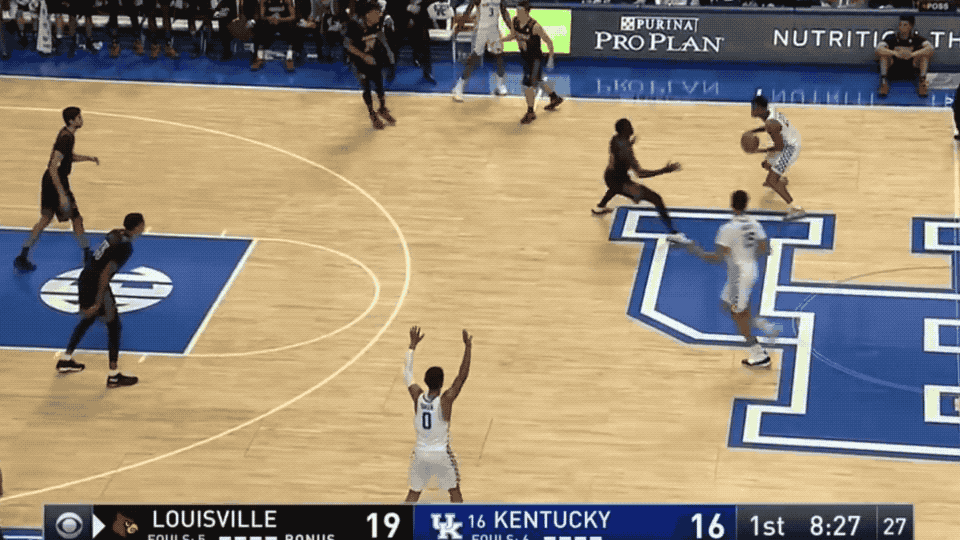 Johnson just concluded his sophomore season at NC State. Hypothetically, assuming Johnson is a four-year player, he and Killeya-Jones could form a nasty pick-and-roll duo in 2019-2020.
What Can He Work On?
Sacha Killeya-Jones will redshirt and sit out the 2018-19 season. This will allow the Chapel Hill product time to improve on a few different things. Samford grad transfer Wyatt Walker, who had two years of eligibility remaining, can help bridge the gap next season while young bigs Manny Bates and Ian Steere adjust to the college game.
Defensively, Killeya-Jones has room to grow. Opponents could dislodge SKJ from post position with relative ease. Kentucky's official site lists SKJ at 220 pounds; however, he could stand to add weight or muscle.
Like most young post defenders, Killeya-Jones has issues defending in space, especially after ball screens. (This is, in part, why Duke flipped to the zone full-time this past season.)
On this possession, SKJ slides with Malik Newman of Kansas before he decides that he needs to relocate his man. In doing so, though, Killeya-Jones turns his back to a a dude driving with the ball straight to the basket. Now, he makes an amazing recovery to block to shot, but that's not exactly textbook ball-screen defense.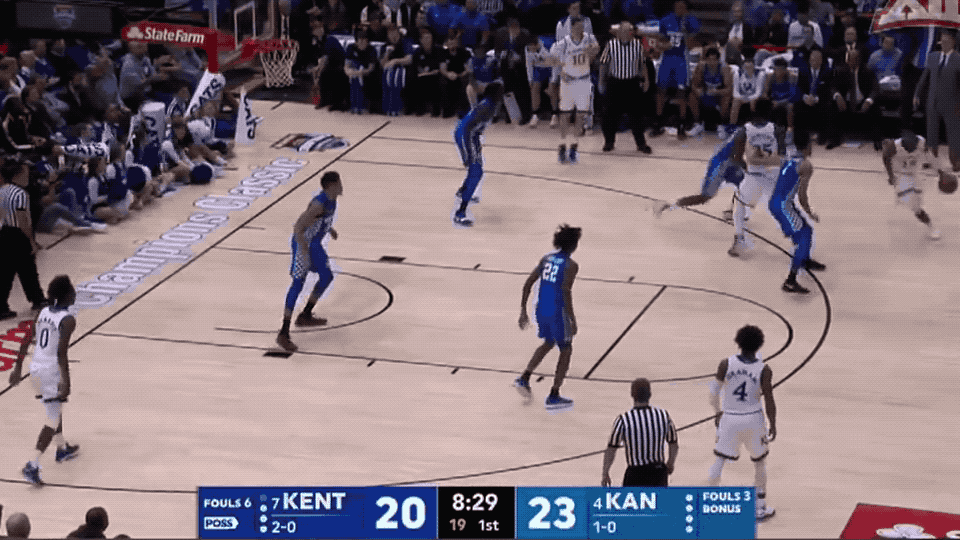 This wasn't the only time that happened last season, though. Again, back to the NCAA Tournament against Davidson, and a possession defended by a pair of guys with hyphenated names. Killeya-Jones switches temporarily with (hyphen power!) Gilgegous-Alexander's. Once SGA returns to his initial defensive assignment, SKJ scrambles to relocate his man. However, once he turns his back, it's an easy pass and bucket for Davidson.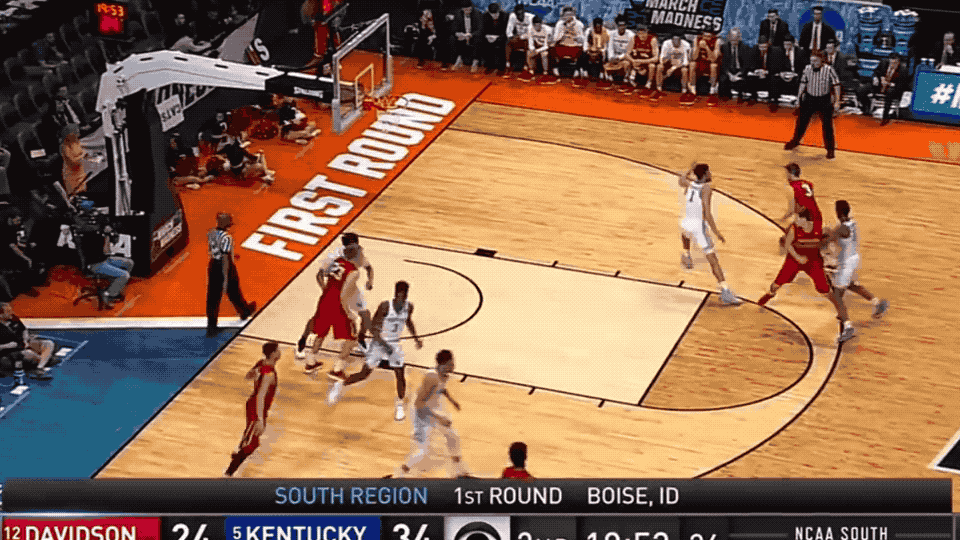 Under Keatts, NC State plays an aggressive brand of defense that switches frequently and looks to force turnovers. Switching 1-5 probably isn't in the cards, but regardless, it would still behoove Killeya-Jones to improve space defending.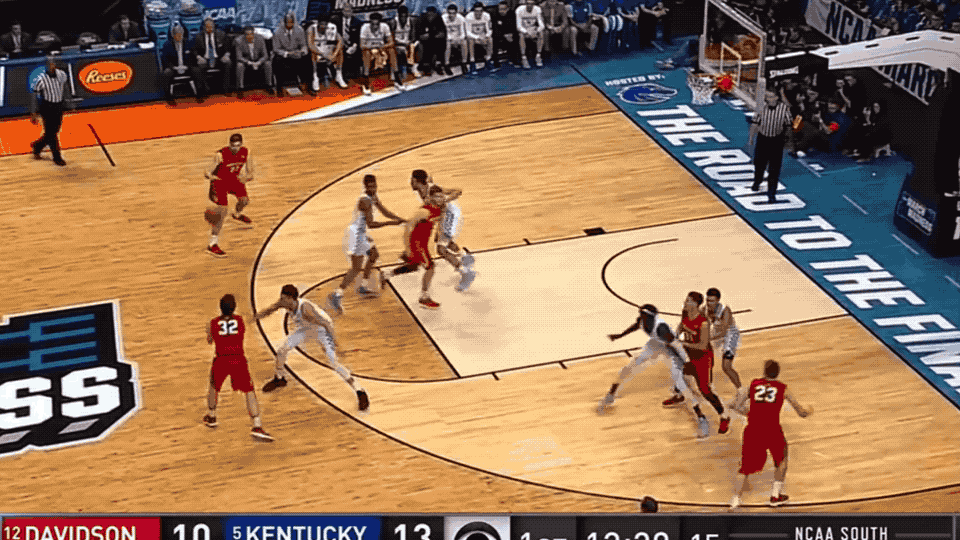 Sacha Killeya-Jones, On Offense
A big part of what made Yurtseven such a dangerous offensive player for NC State this season: three-point shooting. With Yurtseven and Torin Dorn stretching the floor out to beyond the arc, NC State could play with fantastic spacing on offense; this, in turn, opened things for their spread pick-and-roll attack — slips, pops and hunting switches.
Killeya-Jones attempted just one three-pointer during his two-year stint at Kentucky; according to Synergy, SKJ was just 7-of-22 (31.8 FG%) on jump shots in the half-court last season.
It's probably too much of an ask to hope that Sacha Killeya-Jones add a three-pointer. Considering where the game is going (as teams try to play four or five-out), though, maybe SKJ will try to add that to his bag of tricks. It would certainly help his NBA aspirations, too.
Read More