At the ACC Analytics page, we're big fans of comedian Stephen Colbert. Back when Colbert had his late night show The Colbert Report on Comedy Central, he used to run a reoccurring segment called "Better Know a District." In these pieces, Colbert would give his audience the background of a different US Congressional district. They were brilliant.
So far, we've covered Wake Forest center Olivier Sarr, NC State wing Devon Daniels, Clemson defender Aamir Simms, Pitt combo forward Shamiel Stevenson, Florida State big fella Mfiondu Kabengele, Wake's breakout candidate Chaundee Brown, Louisville's Jordan Nwora and BC rebounding machine Steffon Mitchell. Most recently, we hit Georgia Tech sophomore guard Jose Alvarado.
Now it's time for one of the newest members of the ACC: Florida State grad transfer David Nichols.
By Way Of
A product of Chicago, David Nichols was a prep standout before going to Albany. While playing for the Great Danes in the AEC, Nichols put together an impressive three-year career: 82 games, 66 starts, an all-conference selection, over 1,100 career points and 110 three-pointers. Back in April, not too long after the Final Four, Nichols committed to FSU as a grad transfer.
Vermont defender got sent halfway to Saratoga by this crossover (to be fair, he was missing a shoe) pic.twitter.com/WJjpTFZMP1

— Mark Cooper (@mark_cooperjr) February 9, 2018
Nichols picked Florida State — fresh off an Elite Eight run — over Oklahoma, SMU, Nevada, Butler and Xavier — among others.
With CJ Walker headed to Ohio State, Nichols gives Florida State another ball handler — to compliment Trent Forrest — and an experienced floor-spacer.
Where he fits
The return of Phil Cofer changes everything for this FSU squad. He's more than just a veteran forward that can score; Cofer can check multiple positions defensively, and he spaces the floor wonderfully from the 4-spot (56.8 eFG% on spot-ups, per Synergy Sports). (This is critical, especially when you factor in Terance Mann, and his proclivity for attacking the basket, efficiently.)
From the backcourt, though: Trent Forrest looks primed for a breakout season. A 6-foot-5 bully at the point guard spot, Forrest geeked out over the final 10 games last season: 29.2 minutes, 12.6 points, 5.2 rebounds. 4.8 assists, two steals (per game), 1.8 turnovers, six FTA (per game), 58 2P%.
The ball should absolutely be in Forrest's hands — with Cofer, MJ Walker and PJ Savoy spacing the floor, helping to create channels to the basket.
Nichols is a nice fit; he makes sense on this roster. When Forrest hits the bench, the 6-foot Nichols can run the show. However, I believe these two can and will plenty together in 2018-19.
Slice and Dice
The former Albany guard has the ability to penetrate and find shooters on the weak side of the floor or in the corners — slash-and-kick basketball. Walker (55.7 eFG% on spot-ups), Savoy (55.6 eFG% on spot-ups) and Cofer will be willing recipients of those looks, too.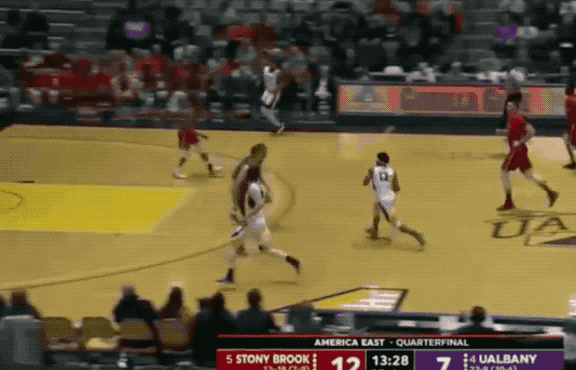 During his career with the Great Danes, Nichols handed out nearly six assists per 100 possessions, and assisted on over 20 percent of his teammates' field goals while on the floor (2,340 career minutes). He's also adept at running pick-and-roll action; according to Synergy, Albany scored 1.29 points per possession when Nichols pass the ball to roll men on pick-and-roll possessions — good news for promising young offensive big Mfiondu Kabengele.
Some of that stuff came from him as the primary initiator of offense; however, Nichols played off the catch, too — secondary creation and spot-up shooting. That should work well next to Forrest.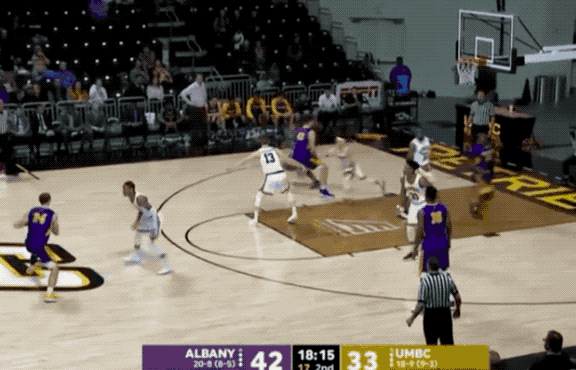 For the most part, Nichols shared playmaking duties at Albany with another familiar name — Joe Cremo, a Villanova grad transfer who briefly considered Duke as a destination.
Shoot for the stars, or well, some place close
As a junior, Nichols dialed back his usage rate — down to 25.7 percent (still pretty high) from 31 percent in 2016-17. During his sophomore season, Nichols finished third in the AEC in usage rate and fourth in scoring (17.9 points). That year also included a 40-point outburst in the AEC Tournament against Hartford.
Despite taking a step back in usage, Nichols was still a prolific scorer: 14.9 points, 36.5 percent shooting from deep (8.6 3PA per 100 possessions). Nichols isn't great at finishing around the rim (44.6 FG% around the basket, per Synergy), but he has the ability to get there. This is an absolutely nasty hesitation crossover on the second defender, right into a little hop step across the paint to create more space.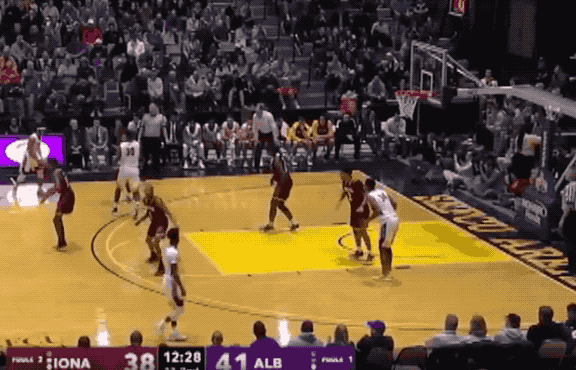 He did, however, shoot under 40 percent from the field, and saw his true shooting rate dip to under 50 percent. Nichols is a good shooter off the catch, though — 1.12 points per possession (56 eFG%), per Synergy.
One minor adjustment: he takes — and misses — a lot of midrange field goal attempts. Nearly 33 percent of his attempts from the floor last season were two-point shots away from the rim: 45-of-158 FGA (32.6 FG%). Next to more talent, and with less responsibility to create offense, that rate should reduce in 2018-19. Nichols is a good perimeter shooter, especially off the catch; he may have another efficiency gear in him with a better selection of looks.
Read More on FSU
What makes Terance Mann such a special, unique player for Florida State