At the ACC Analytics page, we're big fans of comedian Stephen Colbert. Back when Colbert had his late night show The Colbert Report on Comedy Central, he used to run a reoccurring segment called "Better Know a District." In these pieces, Colbert would give his audience the background of a different US Congressional district. They were brilliant.
So far, we've covered Wake Forest center Olivier Sarr, NC State wing Devon Daniels, Clemson defender Aamir Simms, Pitt combo forward Shamiel Stevenson, Florida State big fella Mfiondu Kabengele and Wake's breakout candidate Chaundee Brown. Today, we'll hit Louisville's Jordan Nwora.
Summer Ball
After a solid freshman season at Louisville — 5.7 points, 61 percent true shooting, 23 percent usage rate — Jordan Nwora committed to play for Nigeria at the FIBA World Cup African Qualifiers. The events seem to be going well for Nwora, too.
#DTigers get their pound of flesh this time defeating Cote D'Ivoire 79-60 after a rematch.@JordanNwora made 16pts#titansbasket #csecompany #afasports pic.twitter.com/WgU5MHxfqV

— #TitansBasket 🇳🇬 (@titansbasket) June 24, 2018
This summer basketball experience is excellent on-site training for Nwora. His father, Alex, is the coach of the Nigerian national team, and he gets to compete with former NBA players Ike Diogu and Ben Uzoh on the squad. Diogu and Uzoh played in a combined 225 NBA games, making 26 starts.
Former Pitt big man Talib Zanna was also named to the final roster.
(One of the ACC's top breakout players in 2017-18 was Florida State swingman Braian Angola — who played with the Colombian national team in the summer of 2017.)
Spot-up Potential
In 2017-18, Jordan Nwora spent a good deal of his time at the 4; however, at 6-foot-8 with some hops and stretch, Nwora can vacillate between both forward spots. Nwora connected on 25-of-57 three-point attempts (43.9 3P%) — 22 of which were assisted on.
According to Synergy Sports, nearly 36 percent of his possessions were of the spot-up variety: 1.22 points per possession (65.6 eFG%). The sample size is small, but amongst the 78 ACC players to record at least 50 possessions, Nwora ranked fifth in spot-up efficiency.
The majority of those possessions (58.2 percent) resulted in no-dribble jumpers: 16-of-32 (75 eFG%), 1.5 points per possession. Nwora's shooting ability — 71.1 eFG% off the catch — can set-up other off-ball actions.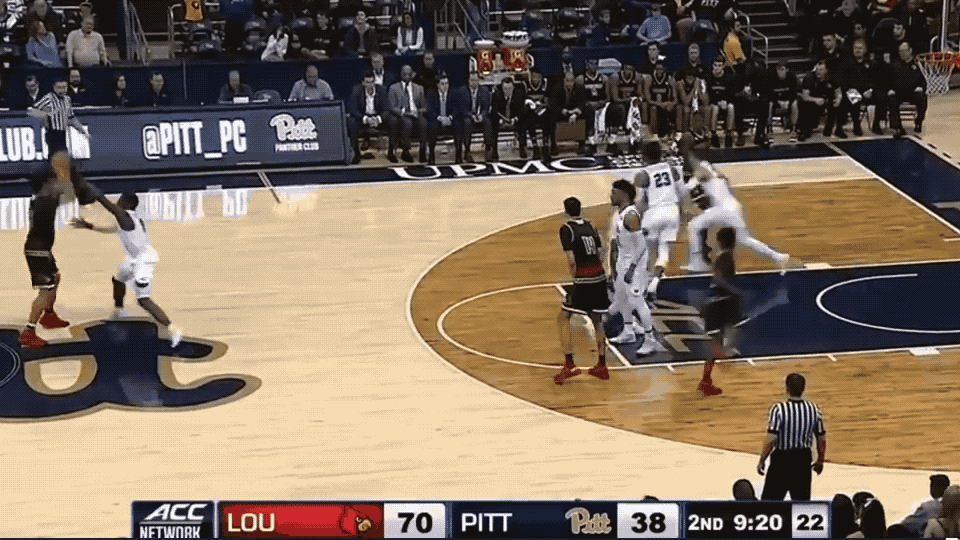 If Nwora can keep up that hit rate, mixed with his athleticism, he becomes a tricky match-up as a stretch-4. When paired up front with Malik Williams (another sophomore big with stretch potential that I'm bullish on), Louisville could play some nifty, spacey lineups that could dabble in five-out basketball. I really like the thought of Chris Mack rolling with Nwora and Dwayne Sutton at the forward spots.
It's worth noting: Mack used some spacier options at the power forward spot while at Xavier — including Kaiser Gates, Naji Marshall and Malcolm Bernard in recent years.
Rip-and-run, plus some skills too
Louisville projects to have another top-50 defensive unit next season; Nwora can play a role in this, too. He's yet to show much in the way of rim protection, but he can guard multiple positions, and as a freshman, Nwora snagged 2.9 steal per 100 possessions.
This isn't exactly a crisp pass from Bryant Crawford, but what an impressive play from Nwora, who gets the finish on the other end.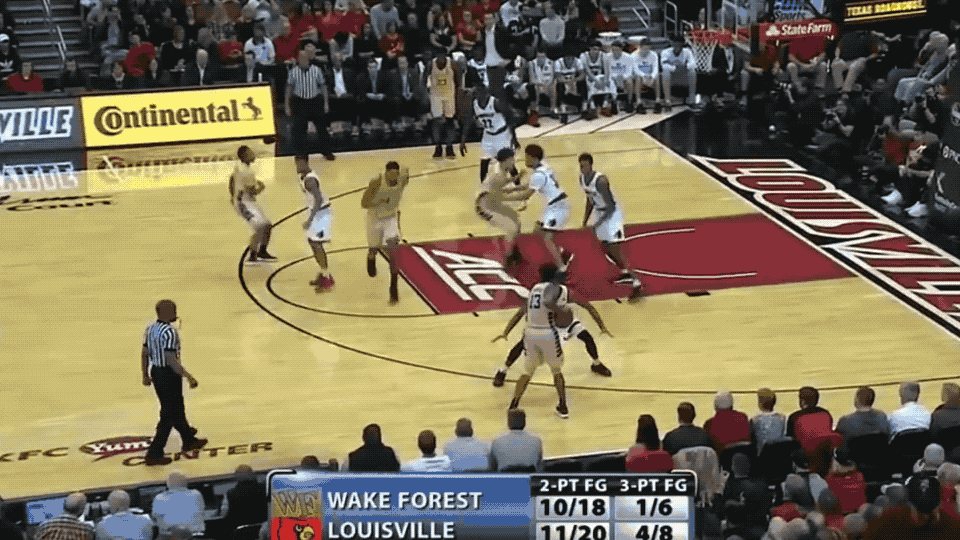 Back to the other side of the floor: Nwora didn't run much pick-and-roll at Louisville, and it's unlikely that the 2018-19 offense will feature much of it, either. He did, however, shoot 5-of-12 (41.7 FG%) from the field out of the pick-and-roll, per Synergy, and even flashed occasional playmaking chops.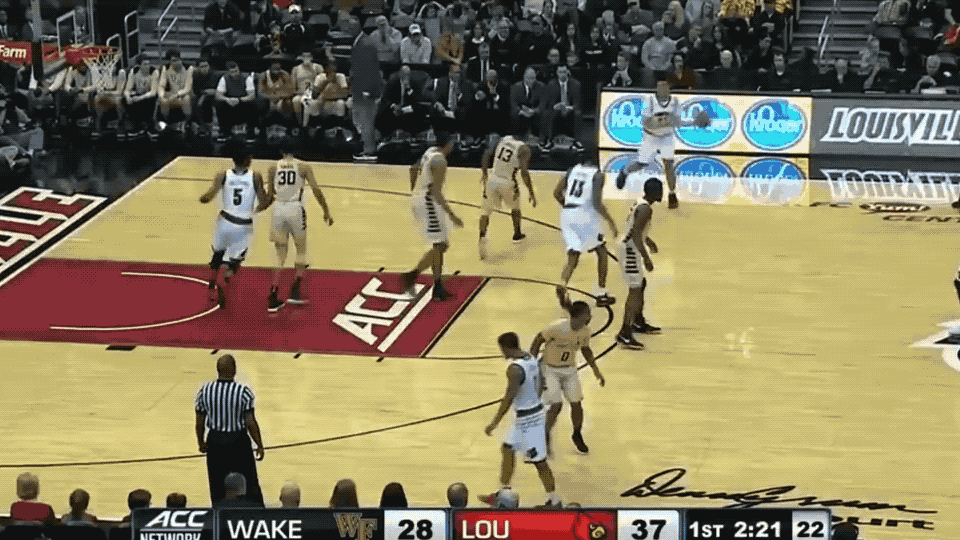 Read More
In a basketball reunion, Akoy Agau returns to Louisville — what does he add?