In the age of pace-and-space basketball, teams — regardless of playing level — are looking for more three-point shooting. The more shooters on the floor, the better. Defenses have to cover more space, which opens up lanes to the hoop, and from now until the end of time: three will always be more than two.
If this is the paradigm, and teams intend to load up on shooting: is it risky to play a perimeter player that can't hit an open three, or force a defense out to 23 feet? To an extent, yes. However, if that guard or wing can do other special things on the floor, then it's totally worth it. (It also helps if the team gets range shooting from other positions on the court, like a stretch-4.)
For instance: Theo Pinson was the offensive fulcrum of North Carolina last season, and he rarely lifted with confidence from beyond the arc. The Tar Heels made it work. (Luke Maye's frontcourt shooting was a serious boon here, too.) Pinson, however, isn't the only example of this from the ACC: rising senior wing Terance Mann at Florida State is one of the ACC's special talents.
Standing Out
During his career at Florida State (103 games), Terance Mann (12.2 points per game) has attempted just 88 three-pointers in nearly 2,500 minutes of basketball: 1.4 3PA per 40 minutes. Less than 15 percent of his career field goal attempts have been of the three-point variety.
Mann gets the vast majority of his offensive handiwork done inside the arc; while he rarely launches from deep, Mann is still a wildly efficient player.
According to Sports Reference, Mann was one of only 20 Division I guards last season to play at least 500 minutes, post a true shooting rate above 60 percent and attempt fewer than 60 three-pointers. Dating back to the 2009-10 season, Mann is one of only four ACC guards to hit these benchmarks, and he's done so twice.
It's not just that Mann is a productive inside-the-arc player; he's incredibly effective at the rim. On half-court attempts only, Mann was 85-of-123 (69.1 FG%) at the rim — 1.47 points per possession, per Synergy Sports. He ranked 21st nationally in terms of efficiency on these types of non-post-up finishes at the hoop.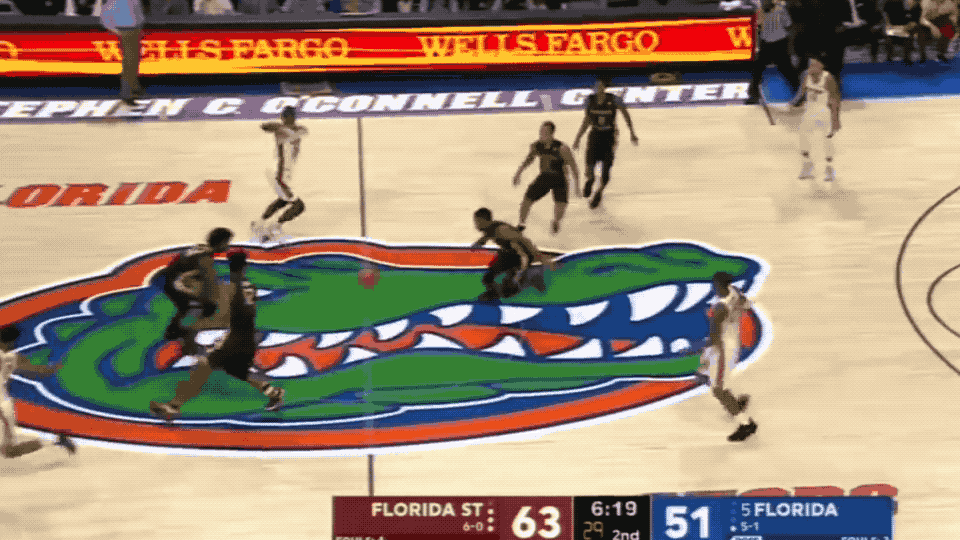 According to Synergy, there were 81 players in the ACC last season that recorded at least 50 possessions at the rim. Of this group, Mann ranked 8th in field goal percentage (69.1 FG%). Mann and Notre Dame's Bonzie Colson were the only two players under 6-foot-7 to finish inside the top 20.
Dunk you very much
In 2017-18, Florida State finished second in the ACC (only to Duke) with 178 dunks. The 7-foot-4 Christ Koumadje led the team with 40 dunks; nearly 10 inches shorter, Terance Mann was second with 32. Mann was the only player in the ACC last season 6-foot-6 or shorter to record at least 20 dunks.
If you factor transition possessions into the equation — another facet of the game where Mann excels (1.25 points per possession) — then overall the senior from Massachusetts shot 76.5 percent (123-of-166 FGA) at the rim. This ranked fourth in the ACC (minimum of 50 attempts) — better than Marvin Bagley, Wendell Carter and De'Andre Hunter.
When Mann attacks, he can do more than just dunk and finish at the rim; he has a playmaking gene, too. Mann dished out 4.8 assists per 100 possessions last season (an assist rate of 16.6 percent).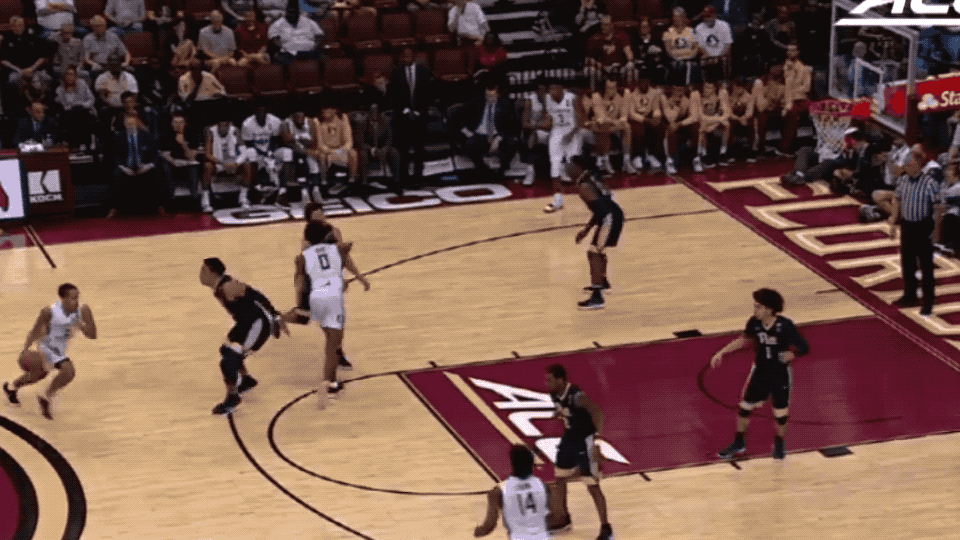 Cut
Terance Mann was just 8-of-29 (27.6 FG%, 41.4 eFG%) on catch-and-shoot attempts last season, per Synergy. However, he can still morph into a nasty off-ball player, at times, by turning into an opportunistic cutter — Michael Kidd-Gilchrist style.
If his defender turns his back, Mann won't hesitate; he cuts straight to the rim. Mann shot 86.2 percent on cuts this season.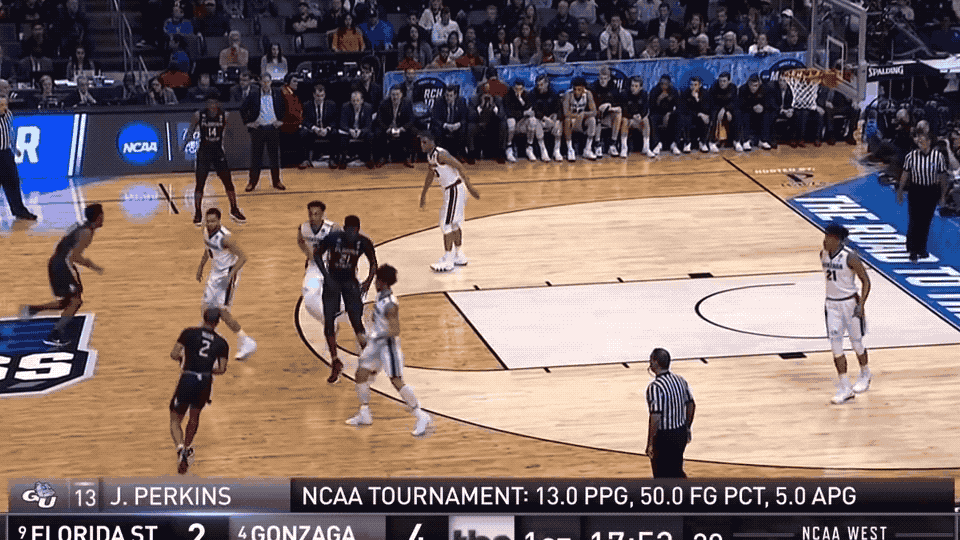 Mann gets plenty of his finishes at the rim from his own creation — fast breaks, dribble-drives and offensive rebound (7.5 offensive rebound rate) put-backs. However, gets gets plenty off the catch, too: 42.5 percent of his field goals at the rim (54 of 127) were assisted on.
The spacing could get a little tight, but this is why FSU fans should be bullish on more time with Trent Forrest and Mann on the floor together. Forrest is a bulldozer who can collapse a defense with a single drive to the hoop.
Mann and Forrest have the potential to be an absolute ferocious attacking duo in 2018-19.
The other pieces fit
What's nice for Florida State, too: this roster has shooters that can space the floor. The lose of Braian Angola will sting, but P.J. Savoy and M.J. Walker are long-range bombers. Plus, Phil Cofer has transformed into an athletic stretch-4. Savoy, Walker and Cofer all recorded at least 90 spot-up possessions in 2017-18, and scored better than 1.03 points per possession, according to Synergy.
Redshirt sophomore center Mfiondo Kabengele also has some intriguing pick-and-pop potential, too, which could allow Florida State to further invert its offense, and provide channels for Terance Mann to attack.
Read More