Earlier this week, we broke down how Roy Williams could utilize Kenny Williams and Cameron Johnson off the ball. It's basic screen-the-screener action; and it's a great look for UNC basketball.
I want to revert back quickly, and walk through this set again. There's a derivative of this play type that's one of my favorite actions in all of basketball. That's good, old elevator doors play.
This is a play that's very popular in the NBA; the Golden State Warriors have carved opposing defenses with this set.
It's an action that isn't used heavily, and it takes valuable time off the shot clock in order to run. However, it's been around for a long time. The 2004-05 Illinois team would draw on this set; NC State broke it out for Scott Wood and Ralston Turner, too.
What's the elevator doors play?
At times, getting on an elevator can be a frustrating process. Go with me for a second. Let's say you're late for a meeting at work, sprinting toward the elevator, and just as you approach the doors, they slam shut in your face while Gene from accounting was too busy eating his Danish to hit the "Door Hold" button. That's no fun.
Now, let's imagine a similar scenario, but on a basketball court. You've been tasked with guarding an elite shooter. It's your job to shadow he or she everywhere on the court. As you chase this player around the floor, he or she dashes between two teammates, who immediately close of your path.
The elevator door set involves a team's two big men sliding together — shoulder to shoulder  — and closing off the gap to the offensive player. This set normally takes place near the top of the lane; it's an excellent way for an offense to pop open a player for a catch-and-shoot.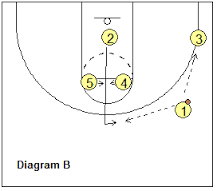 How does UNC basketball run this play?
It's a simple, but an incredibly effective set. The Tar Heels start in a box set. Both post players are stationed at the elbows; the shooting guard and small forward are inverted down on the blocks.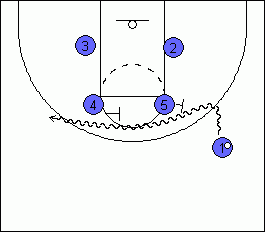 Source: Breakthrough Basketball
North Carolina's point guard will pick a side of the floor. If he goes left, the wing player on that side will set a flex screen along the baseline for the opposite player, who puts to the corner. After that screen, the player sprints up the middle of the foul line — above the top of the key.
Once he crosses the free throw stripe, the two post players both slide in — slamming the elevator doors shut on the trailing defender.
Here's a look at the Tar Heels running this set back in 2014 against Boston College; North Carolina uses the action to spring open Marcus Paige.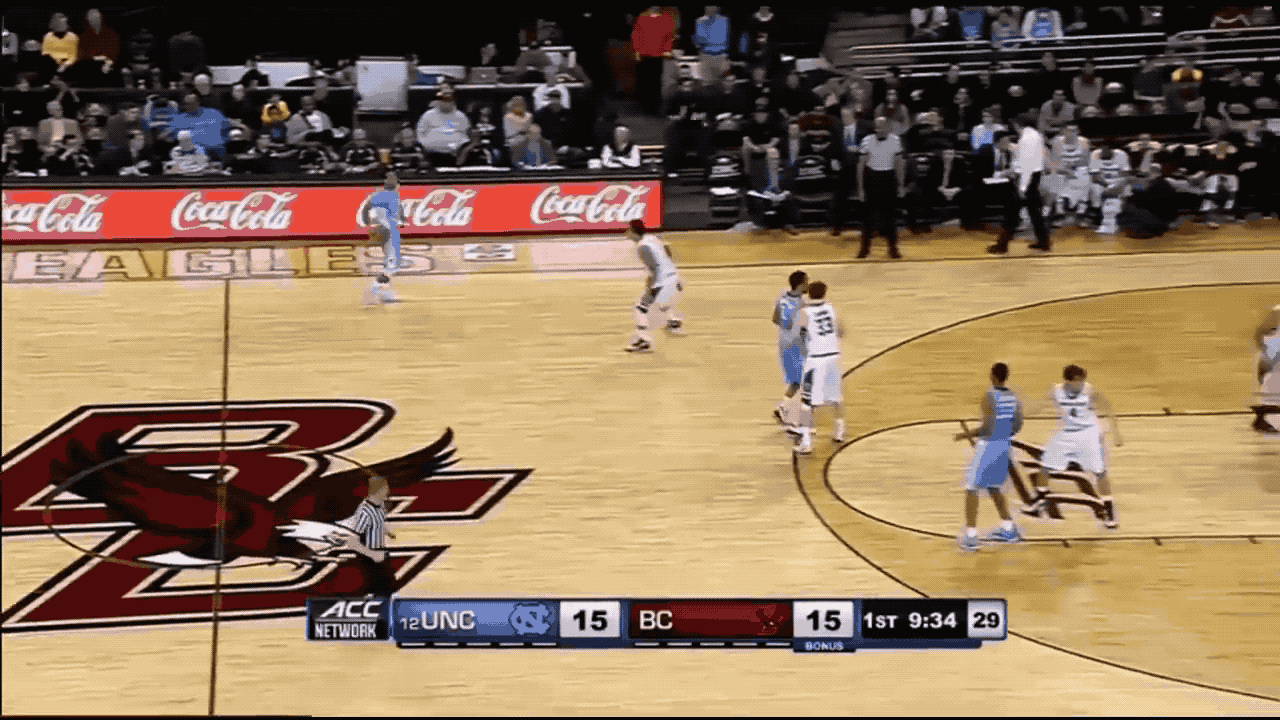 Paige screens for Justin Jackson, and after a tick, he zips up. Brice Johnson and Isaiah Hicks are there, waiting to ruin Oliver Hanlan's day. The lefty misfires, but that's a great look.
Here's a counter to that play North Carolina can run, too. Earlier this week, I showed how Tony Bradley slipped to the hoop for a slam against Tennessee when one of the Volunteer bigs overplayed the passing lane.
This is another twist. UNC has a big lineup on the floor; James Michael McAdoo is the de facto small forward. Leslie McDonald screens for McAdoo before running through the elevator doors. McAdoo uses the screen, seals Kyle Washington and draw a foul.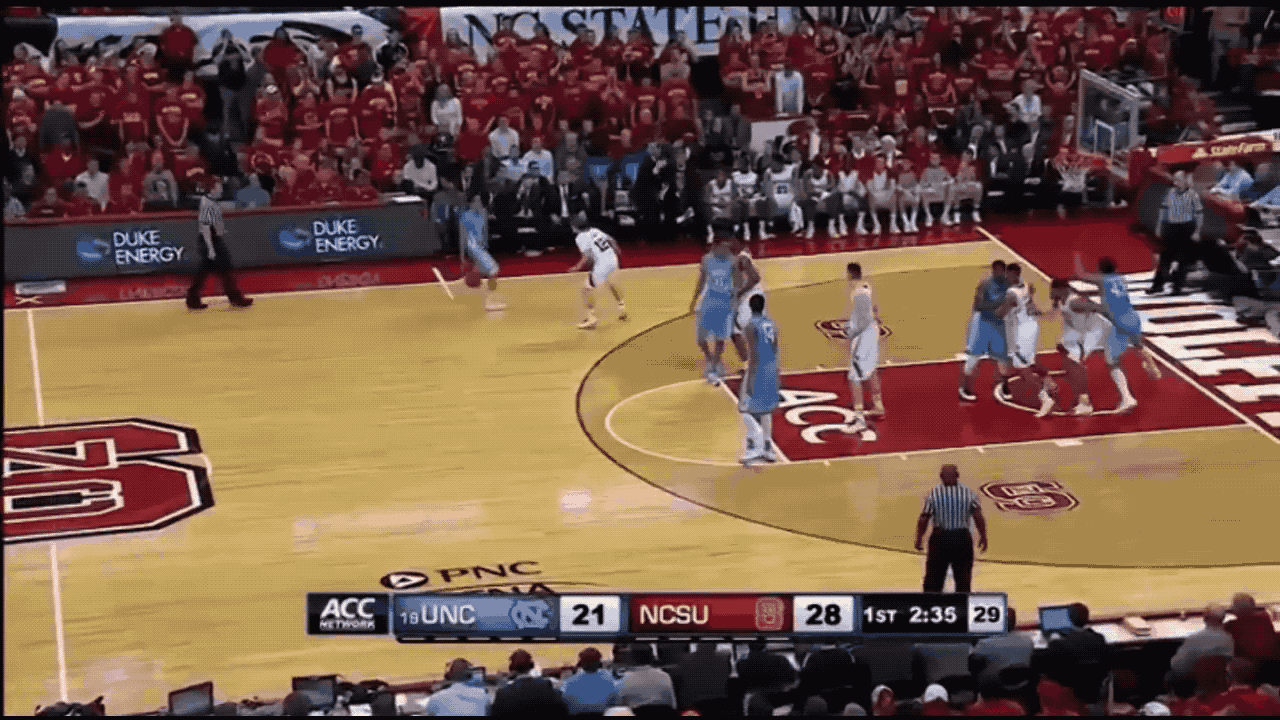 NC State ran something similar to this as well, which would catch opponents napping, and free T.J. Warren up for duck-ins on the block.
Mix and match
A key strength of UNC's 2017-18 team will be its perimeter shooting. Joel Berry, Cameron Johnson, Kenny Williams and Luke Maye are proven plus-perimeter shooters. This is something UNC basketball will have to lean on, especially without its customary power interior game.
North Carolina will be able to play small, and clever screen-the-screener action will open up a lot of stuff for the Tar Heels.
Inside the Playbook series
Kyle Guy and the pindown screen
Joel Berry, Luke Maye and pick-and-pop madness
Georgia Tech basketball's back cut mastery
Duke basketball and the increasingly popular DHO
Wake Forest fights ice with fire on its side PNRs
Syracuse basketball and its game of zones
UNC basketball and its vaunted secondary break
Miami basketball and the offense of a thousand screens
Louisville basketball, Quentin Snider and the high ball screen
Luke Kennard and Duke's naturally curly offense
Kenny William, Cam Johnson could create headaches for ACC foes