Pete Nance is a name to monitor. After a brilliant 2021-22 season, Nance entered his name into the 2022 NBA Draft. Nance also added his name to the transfer portal. This means several options are on the table for Nance: stick in the draft or return to college, with plenty of interested programs.
He's a terrific player, likely a Top 80-100 prospect for the 2022 Draft. However, Nance didn't receive an invite for the Combine. That doesn't have to mean much, but it provides some evidence of how he's viewed as a prospect.
This makes a program like North Carolina, which has limited roster flexibility but a lot to offer (playing time, role, etc.), an intriguing hypothetical destination for Nance. UNC, for a few weeks now, has explored the 2022 portal. With Kerwin Walton out, Hubert Davis has one 2022-23 scholarship at his disposal.
North Carolina is already set with an excellent roster for next season. The Tar Heels could, however, use another stretch piece in the frontcourt, given the departure of Brady Manek. Nance would be an ideal candidate.
To be clear, Nance is more a pipe-dream prospect for North Carolina. It's reported: following four years of college basketball, Nance will focus his time and attention as he prepares for the 2022 NBA Draft. In fact, he's closed off from talking with schools during the pre-draft process.
Northwestern senior Pete Nance is entering the transfer portal, sources told ESPN. Doesn't plan on talking to any schools, focus is on the NBA draft. Just keeping his options open. Honorable mention All-Big Ten, averaged 14.6 points and 6.5 rebounds. First by @GoodmanHoops.

— Jeff Borzello (@jeffborzello) April 29, 2022
However, if the June 1 deadline comes and Nance opts to return for a fifth season of college basketball, then North Carolina checks a lot of boxes — for both prospect and player.
With that in mind, let's take a deeper look at Nance and a possible partnership in Chapel Hill.
---
Quick Stats: Pete Nance, at a glance
Nance is one of the more skilled and experienced big men in the 2022 transfer portal. During his four years at Northwestern, the 6-foot-10 Nance played in 107 games (74 starts), scoring 1,025 points (45.6 FG%) and grabbing 578 rebounds.
A top-100 prospect in the 2018 class, Nance improved each and every season with the Wildcats. Over his final two seasons, though, Nance combined to average 13.0 points (49.6 FG%), 6.6 rebounds and 2.3 assists per game. Nance's usage rate ballooned up to 25.3 percent in the 2021-22 season, as he took on an incredible creation load for Northwestern.
During this stretch (2020-22), he made big strides as a 3-point shooter, too: 66-of-159 (41.5 3P%) from beyond the arc. That's not a lot of volume (28.9 percent of his FGA), but it's a mass jump above where he was as a freshman: 26.3 percent from downtown. Regardless, Nance still finished his time in the Big Ten with a career mark of 35.6 percent (298 3PA), which is notable.
As far as his projections go, Nance is also a career 72.2 percent free throw shooter (166 FTA), another positive indicator of skill.
For a 6-foot-10 guy, Nance can do a lot of different things on the floor. As a passer and a handoff hub, Nance adds life to an offense with his high-post facilitation. These talents were improved upon and highlighted at Northwestern.
With Chris Collins at the controls, the Wildcats run a lot of Chin and Princeton point series sets. Often, these looks include a post player — at the elbow or in the middle of the floor — working as a passer. Northwestern also runs a lot of 5-out "Open" or "Delay" sets. These actions allowed Nance to work as a handoff hub, which helped unlock his screen-roll activity.
During the 2021-22 season, Nance posted an assist rate of 22.1 percent, second best on the roster. Nance was one of only three high-major players 6-foot-9 or taller to post an assist rate above 20 percent, along with Purdue's Trevion Williams.
As such, Nance was one of only three players in the country this season with 20 percent defensive rebound rate, 20 percent assist rate and 40 3P%.
---
The Fit
Panning out: Nance, per Bart Torvik's database, is one of 11 high-major players since the 2007-08 season to post career numbers of 20 percent defensive rebound rate, 12 percent assist rate, 50 2P% and 33 3P% (100+ 3PA). He's joined here by the likes of Frank Kaminsky, Miles Bridges, Kaleb Wesson and Kenrich Williams, among others.
For a North Carolina roster that has most of its pieces returning for the 2022-23 season, Nance is an excellent fit, hypothetically. Here's why.
---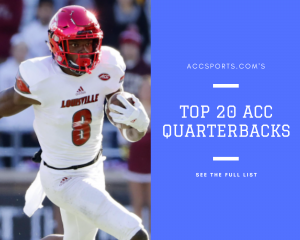 ---
Buddy-Ball With Bacot
The foundation for North Carolina's offense in the 2021-22 season was the inside-out connection of Manek and Armando Bacot. When UNC landed Manek last April, not only did the Tar Heels add a stretch-4 to the lineup; the Oklahoma transfer, with his ability to shoot on the move, was the perfect complementary piece for Bacot's bruising interior game.
It can't be stressed enough: those two were an ideal fit. Manek's gravity as a movement shooter — someone that could relocate or run off screens — bent defenses, which opened the paint and passing lanes for Bacot. On the flip, when Bacot drew extra attention in the paint, Manek could shake loose catch-and-shoots or cut opportunities.
With Bacot isolated in the post vs. Oscar Tshiebwe, Kentucky sends Jacob Toppin (0) to double. Toppin takes a poor angle on the double, though, which creates an easy pass to Manek for 2.
According to Bart Torvik's shot data, Bacot shot 65.6 percent at the rim this season, with 66 percent of those finishes coming assisted. All season long, UNC diced opponents with the Manek-Bacot hi-lo game.
Manek, who averaged a career-best 2.4 assists per 40 minutes, would scan the defense, wait for Bacot to seal and then deliver a pass. When those two found a groove, these hi-lo sets flowed with ease and zero processing delay. Pick, roll, seal, deliver.
North Carolina found repeatable hi-lo success out of this simple Horns set, especially vs. opponents that defended pick-and-rolls by putting two on the ball or guarding to the level of the screen.
During this after-timeout possession vs. UNC Asheville, the Tar Heels come out in Horns. Bacot sets the ball screen for RJ Davis, which Asheville traps. As the Bulldogs blitz Davis, Manek's defender leaves to tag Bacot's roll. Manek is open for an outlet pass from Davis. Once he catches the ball, Asheville's help-side defense loses contain; two guys jump out Manek, and Bacot is open for the layup.
Of course, Hubert Davis dialed up several other hi-lo sets between the two. Going back to when Roy Williams was still head coach, North Carolina has used its continuity ball screen action to create hi-lo feeds. Unsurprisingly, Manek was excellent as the slot passer in these sets.
Clemson tries to Ice the empty-side ball screen between Caleb Love and Bacot. However, it's tough to keep the ball pinned on one side when there's a player like Manek in the middle, a stretch-4 who can shoot and pass. Manek slides over for the swing; with PJ Hall (24) in his Ice/drop position, all Bacot has to do is turn and seal. The pass is there, even with Alex Hemenway (12) cheating off Leaky Black in the weak-side corner.
Once again, when the screen or seals are there, this is a tough play to stop — even when the defenses loads up and knows it's coming.
North Carolina also used Floppy action to generate hi-lo activity. Here vs. Appalachian State, UNC comes out in its diamond/Floppy design: Manek sets the single screen for Anthony Harris, then looks as though he'll run off another pindown from Bacot. Instead, Manek cuts to the high post and Bacot seals.
On this possession, Clemson does a nice job denying the initial hi-lo feed. David Collins (13) is in Manek's grill, while Hall (24) pushes Bacot off the block (look how close he is to Manek) as Ian Schieffelin (1) shades over. Manek reads this extra help and gets Clemson's defense in rotation with a pass to Black, who is open in the dunker spot due to Schieffelin's help on Bacot.
Ultimately, the ball cycles back to Manek on this possession for an easy deuce.
This is absolutely the type of half-court offense that Nance will help unlock.
---
Gym Nance
What North Carolina lacked in depth this past season it made up for by having a go-to, reliable, heavy-minutes lineup. Everyone knows the lineup: Davis, Love, Black, Manek and Bacot. According to Pivot Analysis, the Tar Heels played the Iron Five for 625 minutes this season, the most of any lineup in the ACC.
With an offensive rating of 121.1 points per 100 possessions, North Carolina outscored opponents by 268 points in those minutes. This translated to a net rating +26.1 points per 100 possessions.
According to KenPom, North Carolina's starters accounted for 80.2 percent of the team's minutes this season. This percentage ranked 11th highest nationally, tied with Syracuse. Only two other ACC teams played starters for a higher percentage of minutes this year: Miami (81.9 percent) and Virginia (80.4 percent).
One of this group's big strengths — along the collective shooting — was its egalitarian approach. Every player in the lineup could threaten as a scorer or a passer (Leaky Black) or, better yet, both. During the 2021-22 season, there were 30 ACC players to average 12 points and 1.5 assists per game. Four of those guys played for UNC, the second most of any ACC team. (Syracuse led with five player hitting those benchmarks.)
With the ball in his hands, Nance has the ability to score in a number of ways, including post/isolation looks. Nance has really good touch on jumpers out of the post, including fades or leaners.
According to Synergy, Nance shot 44.4 percent on post-up attempts this season, scoring 0.85 points per possession.
In terms of his passing, Nance is more than just a station-to-station ball-mover. If opposing defenses look to double, Nance can read weak-side coverages and sling skip passes out to shooters.
When Nance moves away from the post, and plays with his face to the basket, he can make some rather difficult passes — successfully throwing into compressed windows.
pete nance enjoyer has logged on pic.twitter.com/zDks1QVODj

— Ben Pfeifer (@bjpf_) January 28, 2022
The most intriguing aspect of Nance, as a prospect, is the dribble handoff game. Nance can pressure defenses and put them into rotation with his ability to work as an offensive fulcrum in the middle of the floor or at the elbows.
On this set: Julian Roper (5) starts things by coming across the Iverson screens. With Roper covered on the initial cut, Northwestern flows into its Gut handoff action. Nance receives the entry pass; Boo Buie (0) comes from underneath the rim, runs off a pindown from Elyjah Williams (21) and into the dribble-handoff with Nance.
Buie is able to turn the corner. Ohio State center, Zed Key (23), must worry about Nance on the roll, which helps spring Buie for the quick floater.
Nance's work as a handoff artist would really benefit Davis, Love, Black and Seth Trimble, talented perimeter players who could attack off the action.
With or without the ball, Davis is constantly in motion on offense. His combination of speed, shiftiness, shooting and decision-making would pair beautifully with Nance. North Carolina could find its flow with random handoff actions between the two.
During the 2021-22 season, UNC ran a lot of designed handoff action for Love. One of the team's go-to sets was this Horns Chicago look. Love starts the possession in the far corner; Bacot takes the elbow entry pass from Davis. After the catch, Manek turns and sets the down screen for Love, who runs off that and into the DHO with Bacot.
As Kadin Shedrick (21) hedges the screen, Love patiently strings the action out. Jayden Gardner (1), the weak-side defender, is one man left to guard two. Concerned with the prospect of an open 3, Gardner jumps out at Manek. Bacot is wide open on the dive.
Love is a talented offensive player and an explosive long-range shooter; however, he struggles with his burst and ability to separate (38 2P%) 1-on-1, especially vs. elite defenders like Reece Beekman. The Chicago action — a pindown into the dribble-handoff (DHO) — allows Love to gather some steam and forces his defender to run around an off-ball screen, before the handoff.
From the start of the Ohio State game: Northwestern launches this half-court set with Nance as the de facto point center. Nance dribbles to one side of the floor, a Northwestern teammate runs off a set of staggered screens and into the DHO with Nance. As EJ Liddell (32) shows on the ball, Nance slips to the rim for a nice catch-and-finish on the dive.
In general, Nance is rather adept at slipping screens; he uses his footwork to fluidly transition from ball-handler/screener to rim run.
If the rim is obstructed, then Nance (46 FG% on long 2PA) can pass or finish out of the short roll, too.
Nance shot 81.3 percent and scored 1.58 points per possession on rolls or slips to the rim this season, according to Synergy.
On this possession, Northwestern runs Horns Out into Miami action (dribble-handoff and a ball screen), which Nance slips. With the quick slip, Nance avoids the off-ball tag and is open for the lob.
Nance isn't a major source of rim pressure. During the 2021-22 season, the 6-foot-10 Nance recorded just 11 dunks, while shooting 62.9 percent around the basket (44-of-70 FGA).
When Bacot sat this season, North Carolina struggled to get downhill in the half court. Defenses could switch screening actions vs. Manek and keep the ball in front. Davis can drive 1-on-1, but he's a limited finisher at the rim, due to his size.
A player like Nance would really help in this regard. Obviously, those two — Nance and Bacot — would play together a lot. However, when Bacot sat, UNC could play a little smaller, with Puff Johnson at the 4 and Nance at 5. This would allow North Carolina to space the floor really well, while also having at least one player that can be a pressure point on the rim as a screener.
---
Space & Replace
Nance is most compelling as a prospect when projecting his ability to help facilitate offense. However, Nance has the ability to also operate as more standardized stretch-4, too. Over the last two seasons, Nance played a combined 324 minutes with Ryan Young, a 6-foot-10 bruising center, now headed to Duke next season. The Wildcats were +36 in those minutes, per Pivot Analysis.
During conference play this season, Nance shot 46.2 percent from deep. He scored 1.08 points per spot-up possession this season, according to Synergy (54.5 eFG%). Nance can shoot from multiple levels of the floor off of movement as well.
On this possession, Northwestern is in a 5-out/Open look. Nance passes left to Robbie Beran (31) and engages in a little split action with Ryan Greer (2). The split scrambles Ohio State's defenses, leaving Nance open for a 3-ball.
Nance isn't the same type of shooter as Brady Manek, although few players that height can match Manek's prowess. However, Nance isn't a stationary shooter. He has the ability to get shots up off split cuts, relocations and pindowns.
Northwestern runs a lot of Ram (screen-the-screener) pick and roll sets into roll-replace action. Nance can be a terror in these sets. To start, Nance screens for Beran (31), who sets the ball screen for Buie (0). As Beran rolls and Buie drives, Nance lifts up in roll-replace action.
This type of spread pick-and-roll set, with dual action in the middle, is straight from the Manek-Bacot playbook.
From the possession before, here's the same look to start the second half at Wake Forest. This time, though, Wake Forest switches the intial ball screen, which puts Jake LaRavia on Buie and the 6-foot-1 Daivien Williamson on Beran in the post. Beran seals as Dallas Walton closest out on Nance, which creates the hi-lo entry.
Once again, here's the same Ram pick-and-roll set; Nance set the off-ball screen and later works as the replacer. However, as the Maryland defender closes out, Nance puts the ball on the deck. Nance drives with his head up and hits Williams (21) for a layup.
yeah, need Pete Nance in Chapel Hill pic.twitter.com/zxGqK97KA9

— Trevor William Marks (@twmarks_) May 3, 2022
---
Let's Get Defensive
Over on the defensive side of the floor, Nance grades out as good (not great) for his position. He's not super nimble laterally, but he can move his feet and guard in space.
In terms of pick-and-roll coverage, Nance brings some versatility to the table. During the 2021-22 season, alone, Nance showed the he can play to the level, drop or, in some cases, switch.
Matched with Liddell, a two-way star, Nance fights around a pindown to start this possession. As Liddell looks to attack to his right, Nance takes away the drive lane. When that flows into pick-and-roll, Nance shows vs. Jamari Wheeler (38.8 3P%), then recovers to front Liddell in the post.
Look how many different actions Nance coves up: that's superb versatility and motor.
Nance also provides some rim protection. He's not a back-line anchor, someone that will envelope the rim and paint with his wingspan and leaping ability. However, Nance did post a block rate of 5.1 percent this season. For his career, Nance averaged 2.0 blocks per 40 minutes.
---
Read More on Pete Nance and UNC Basketball
Transfer Target: Baylor's Matthew Mayer presents an intriguing option for UNC