For the second time in the last week, NC State upset a top-20 opponent on its home floor in Raleigh. After the win over No. 2 Duke, the Wolfpack held on to upend No. 19 Clemson — barely, 78-77.
In the win over the Tigers, Omer Yurtseven continued his strong sophomore season with a masterful performance: 29 points — easily a career-high — on 18 field goal attempts.
According to Sports Reference, it was just the fourth game this season when a player has made at least five three-pointers and block at least four shots. Michigan State's Miles Bridges — a projected lottery pick — is one of the three other players to accomplish in 2017-18.
How'd Yurtseven get so open?
Most of Yurtseven's teammates struggled shooting the ball against Clemson; in fact, NC State players outside of the 7-footer went just 16-of-49 (32.7 percent) from the field. However, Yurtseven scored 1.61 points per shooting possessions, which is ridiculous.
Against the Tigers, Yurtseven got multiple good looks from deep when Clemson tried to ice or trap pick-and-rolls with Braxton Beverly and Lavar Batts — and keep the ball on the strong-side of the floor. This left Yurtseven wide open.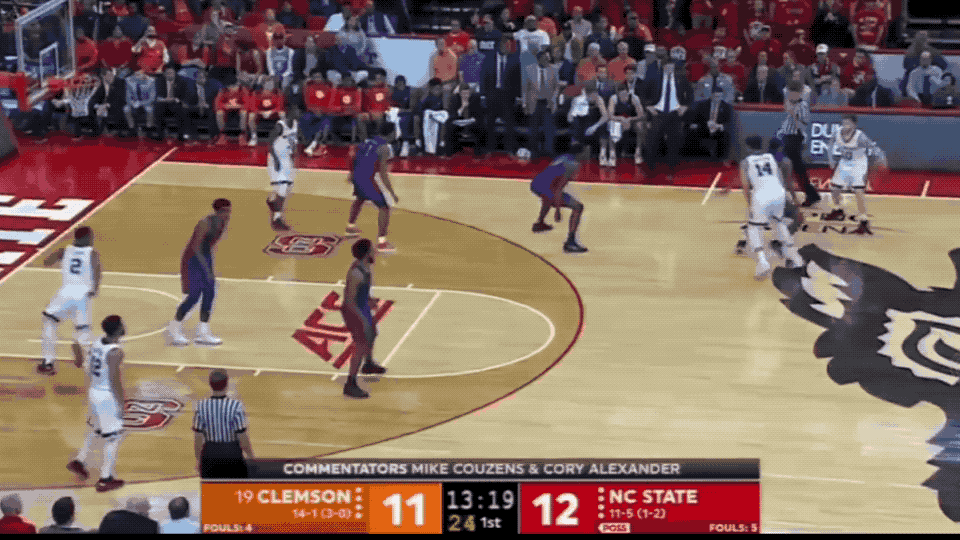 And a few minutes late, to close the first half out. According to Synergy Sports, Yurtseven is 13-of-20 this season on pick-and-pop field goal attempts — with an effective field goal rate of 85 percent. He's scored 1.7 points per possession on pick-and-pops this season, which ranks No. 1 in the nation.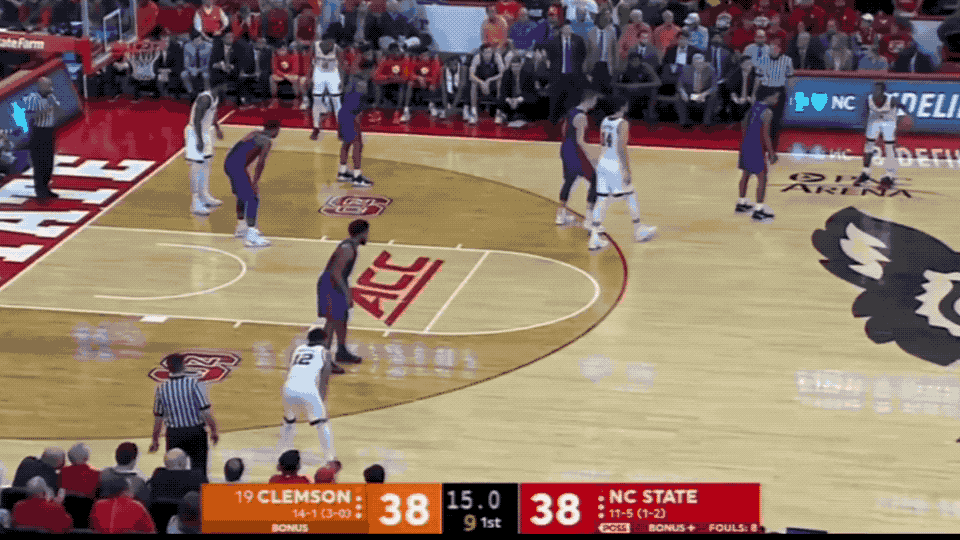 Impact against Duke
Omer Yurtseven is able to balance his range shooting with efficiency at the rim, too. Yurtseven is shooting 68.2 percent on non-post-ups at the basket, and scored 1.39 points per possession. That ranks 11th in the ACC, per Synergy, amongst players with at least 50 attempts. The names ahead of him don't disappoint, either: Marvin Bagley, Doral Moore, Lennard Freeman, Bonzie Colson and Dewan Huell.
The 7-footer from Turkey is able to create of these chances thanks to an offensive rebounding rate of 15 percent, which ranks 23rd in Division I ball.
However, what's been so impressive with Yurtseven's play has been his ability to influence action around the rim on the other end of the floor. Before the season started, I thought Yurt had the ability to be a factor defensively at the rim. That's proven true, so far.
Yurtseven rejected four shots against Clemson. Last Saturday against Duke, he blocked three more shots. In total, Yurtseven has blocked 9.4 percent of opponent two-point field goal attempts while on the floor, which ranks 48th nationally, per KenPom.
This first block comes on the break against Duke's Gary Trent — the ACC's top transition scorer: 1.71 points per possession, 67.7 percent.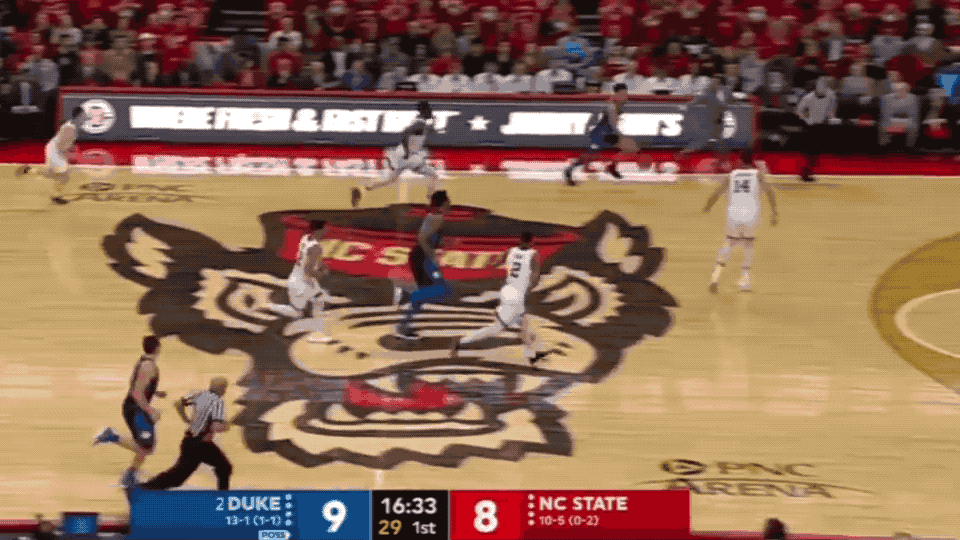 It's a major jump over where he was last season as a freshman — 3.8 percent — and it's only gone up in ACC play. Omer Yurtseven has played 111 minutes across NC State's first four ACC games; while on the floor, he's rejected nearly 12 percent of opponent two-point field goal attempts — good for fourth in the league.
Now, this is impressive. Trevon Duval will be playing in the NBA this time next year; however, Yurtseven is able to slide with the jet-quick Duval off the dribble and block the shot.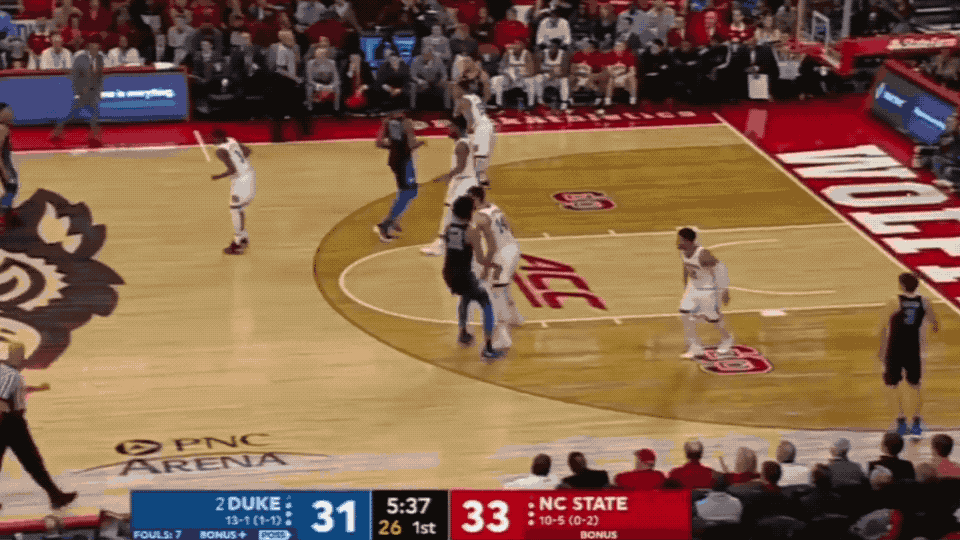 Read More
NC State's Nyheim Hines will forgo his senior season, enter the NFL Draft