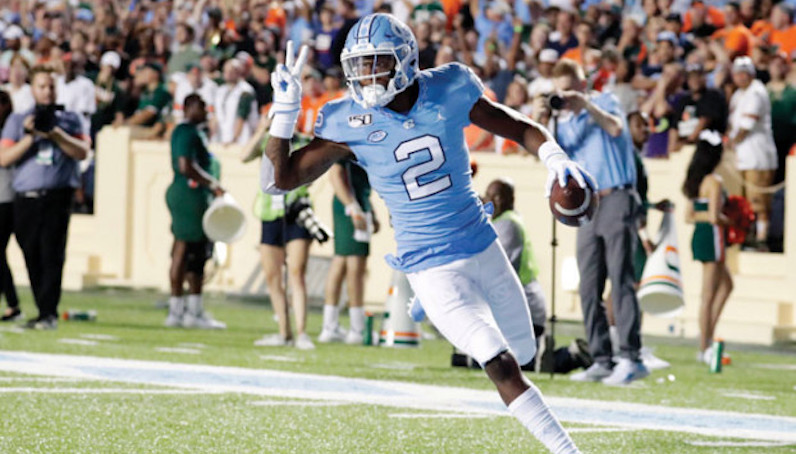 18. Dyami Brown, North Carolina
Starting with the 2019 season, Brown emerged as one of the top deep threats in college football. Brown was one of just four FBS receivers in 2019 to finish with 1,000 receiving yards, 10 touchdowns and average at least 20 yards per catch. Two of the other players to hit those benchmarks: Oklahoma's CeeDee Lamb and Ja'Marr Chase of LSU.
A true vertical threat, Brown led the ACC in yards per reception (20.3), receptions of 30+ yards (13) and receptions of 40+ yards (10).
During the 2020 campaign, though, Brown continued to take steps further: 55 catches for 1,099 yards (No. 1 in the ACC) and eight touchdowns.