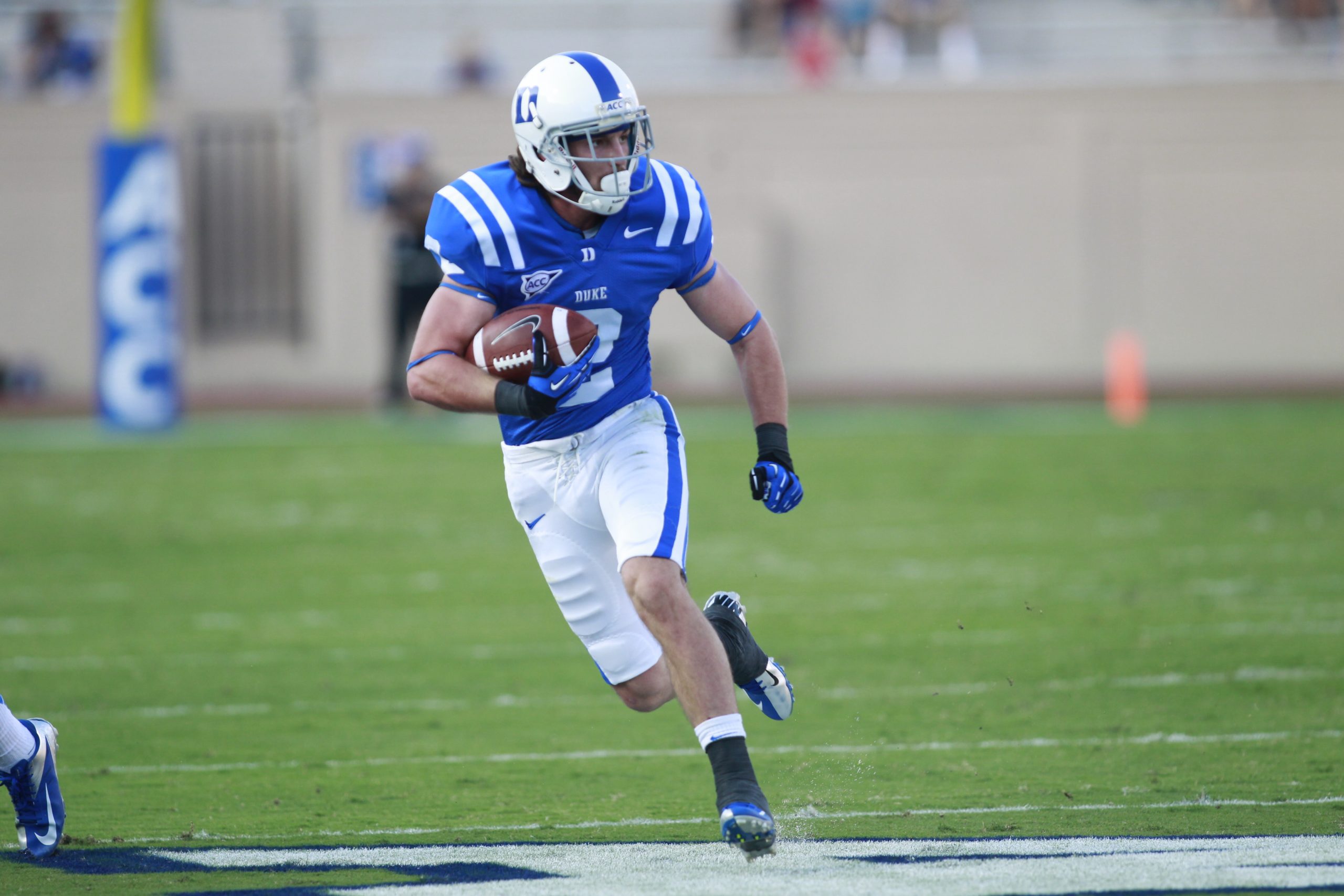 19. Conner Vernon, Duke
As the David Cutcliffe era at Duke took off, Vernon grew in stature as a player, while remaining a model of consistency. In all four years at Duke, Vernon recorded 55+ receptions and averaged at least 12.5 yards per catch.
When Duke broke through in 2012, Vernon led the ACC with 85 receptions (49 for first downs), which went for 1,074 yards and eight touchdowns. That season, Vernon recorded 24 catches of 15+ yards.