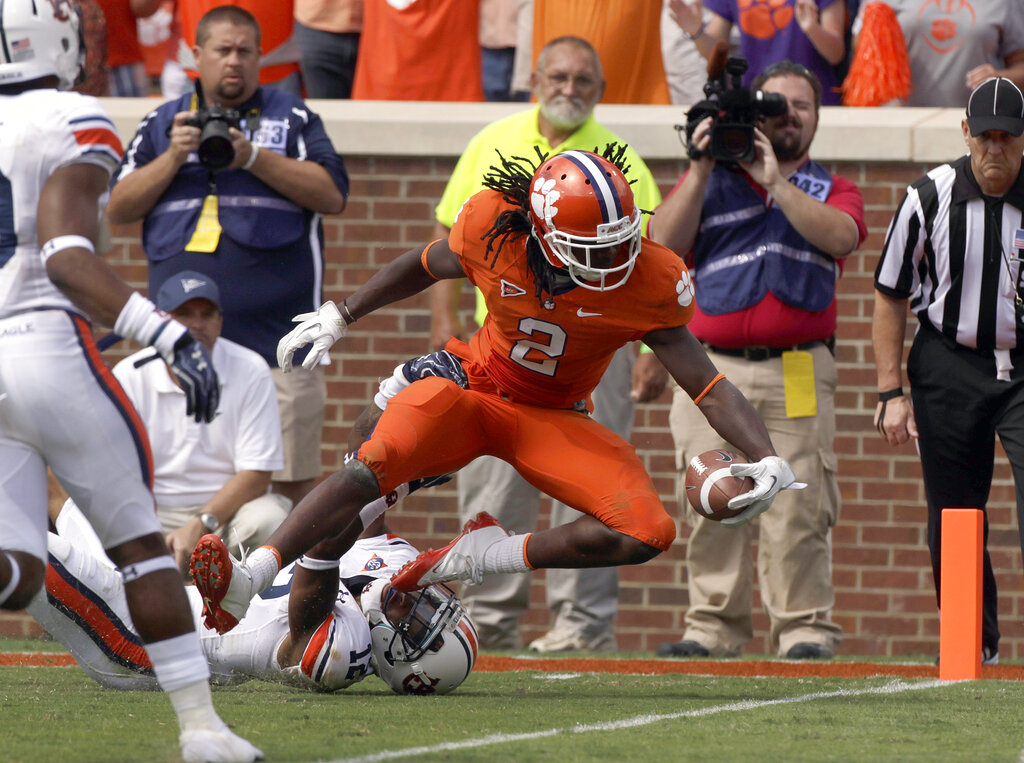 4. Sammy Watkins, Clemson
The impact Watkins had as a player is inseparable to Clemson's rise as a modern day college football power. As a freshman in 2011, Watkins caught 82 passes for 1,219 yards, which remains an ACC rookie record, and 12 touchdowns, also an ACC freshman record.
During that 2011 season, Watkins averaged 176.5 all-purpose yards per game, which was a Top 5 number in the FBS and No. 1 in the ACC.
He closed his career in 2013 with an all-time performance: 101 receptions (No. 11 FBS) for 1,464 yards (No. 5 FBS) and 12 touchdowns.
Watkins, who posted 15 career 100+ yards receiving games, ranks Top 10 all-time among ACC players with 240 receptions, 3,391 receiving yards and 27 touchdowns.