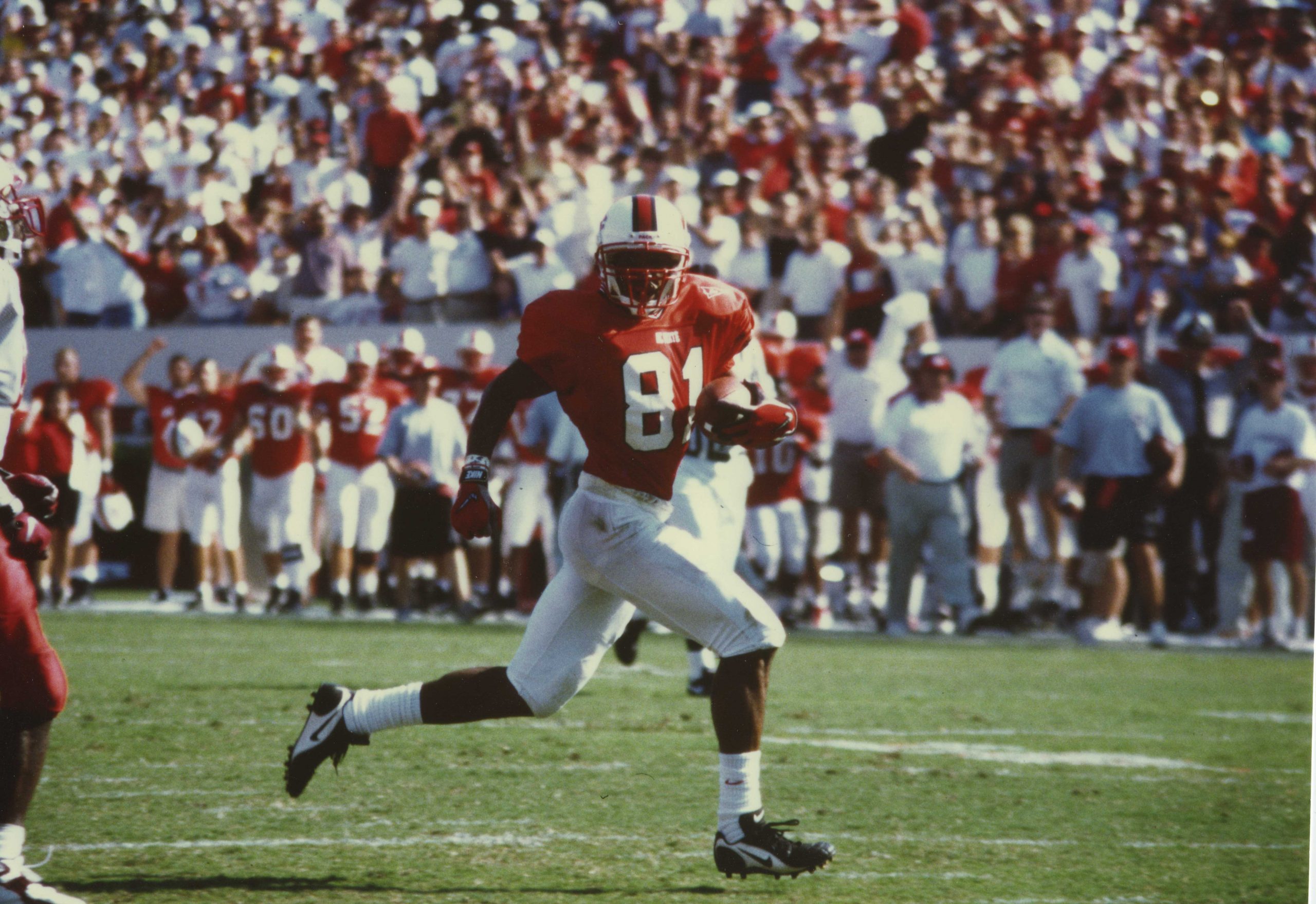 1. Torry Holt, NC State
The career numbers speak for themselves, but those statistics pop even more when you consider the defensive attention Holt drew. It's one thing to post big numbers. It's another thing to be at the top of the defensive scouting report and still dominate.
During his four seasons in Raleigh, Holt snagged 191 receptions, a Top 30 number in league history, for 3,379 yards (No. 6 ACC history) and 31 touchdowns, tied for second most in conference history.
As a junior in 1997, Holt recorded 62 catches for 1,099 yards and 17 touchdowns, which at the time was a single-season ACC record, one that stood for 25 years. The following year, Holt took it to another level: 88 receptions for 1,604 yards, which remains an ACC record, and 11 touchdowns. Holt averaged 145.8 receiving yards per game, far and away the best number in league history — more than 20 yards per game above second place.