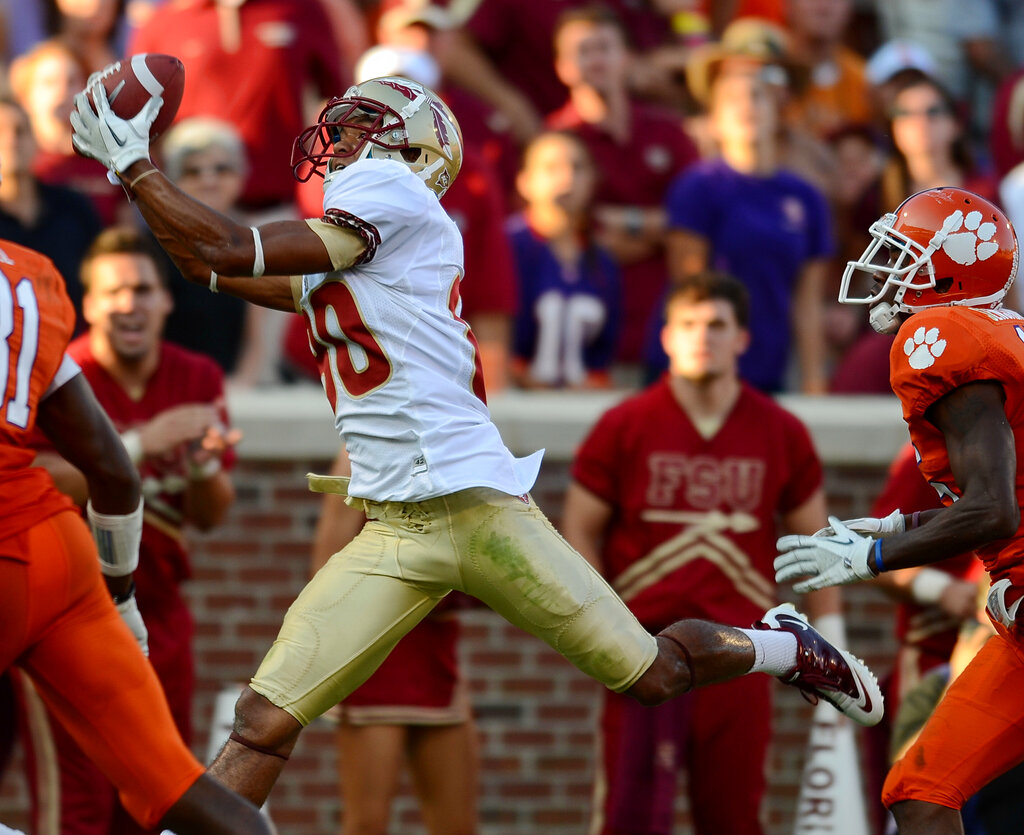 15. Rashad Greene
At times, Greene seemed to fly under the radar at Florida State; however, there's nothing quiet about his production. From 2011-14, Greene was a presence at the receiver position, especially over his final two season.
Greene led Florida State receivers in each of his four seasons in receptions; he finished his career with 270 catches, far and away the most in FSU history. Greene is also the program's all-time leader with 3,830 receiving yards.
As a junior, Greene led Florida State's national title team with 76 receptions for 1,128 yards and nine touchdowns. One year later, he hauled in 99 catches for 1,365 yards, both of which led the ACC, and seven touchdowns.