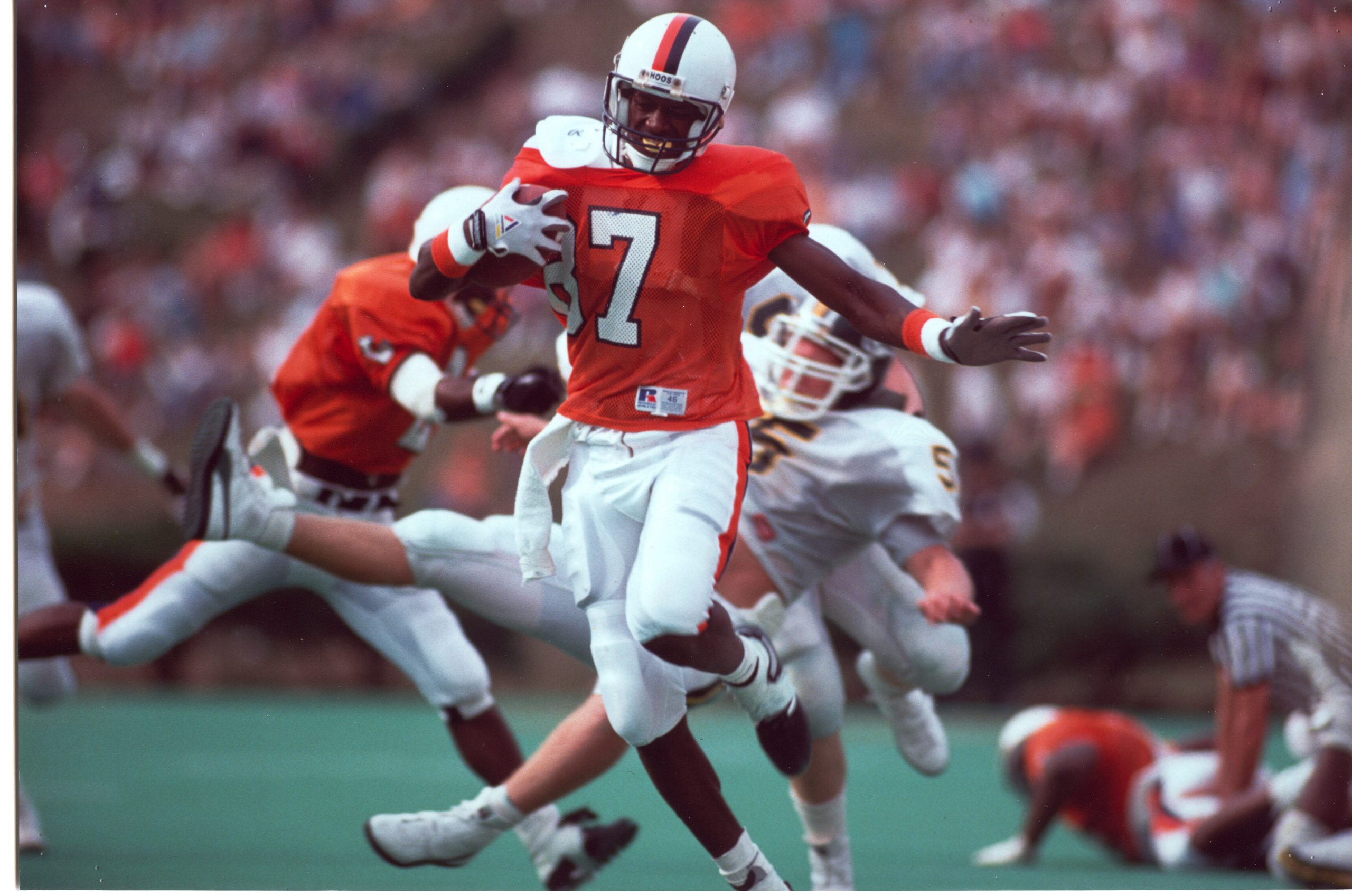 5. Herman Moore, Virginia
It'd be hard to ask for more: during his time in Charlottesville, Moore emerged as one of the premier wide receivers in the country. Despite the proliferation of the pass game, Moore's receiving numbers (1988-90) hold steady 30+ years later.
Moore recorded 114 catches for 2,504 yards and 27 touchdowns, a Top 10 number in conference history. Moore also remains third among all ACC receivers with a career average of 22.0 yards per catch.