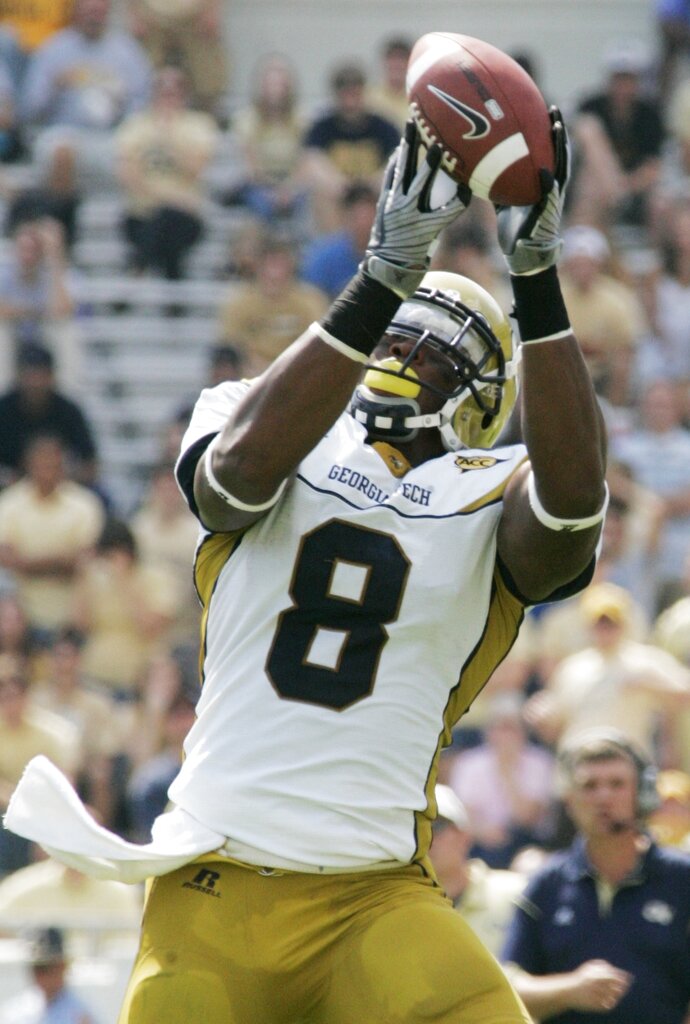 12. Demaryius Thomas, Georgia Tech
You really had to be there to see it: the star wide receiver of an option-heavy football team dominating the game. Thomas finished his Georgia Tech career with 2,339 receiving yards and 15 touchdowns on 120 receptions, which translates to a career average of 19.5 yards per catch, one of the most number in league history.
During the 2009 season, Thomas caught 46 passes for 1,154 yards and eight touchdowns. His average that year of 25.1 yards per catch ranks No. 2 in ACC history. (NC State's Owen Spencer averaged 25.5 yards per catch in 2009, too.)
According to Sports Reference, Thomas is one of only three receivers from 2000-21 to record 1,100+ receiving yards in a single season on 50 or fewer receptions.