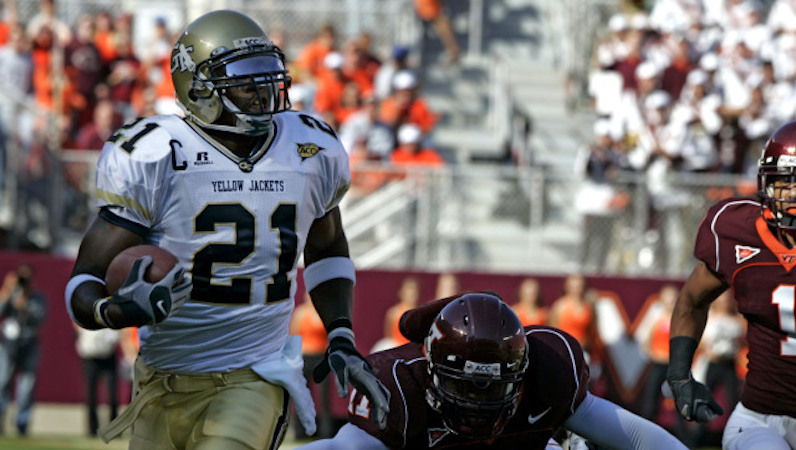 3. Calvin Johnson, Georgia Tech
In a vacuum, Johnson's career receiving numbers are spectacular: 178 receptions for 2,927 yards (16.4 yards per catch) and 28 touchdowns, a Top 10 number in ACC history. However, if you could adjust receiving production for quarterback play, Johnson's value would balloon.
Johnson didn't play with an All-ACC talent or a future NFL QB under center. Instead, he worked with Reggie Ball, who completed 48.6 percent of his career pass attempts. From 2000-21, Ball was one of only two FBS quarterbacks to attempt 1,000+ passes and completed under 50 percent of said attempts.
Despite this curve, Johnson, as a junior in 2006, posted 76 receptions for 1,202 yards (15.8 yards per catch) and 15 touchdowns.