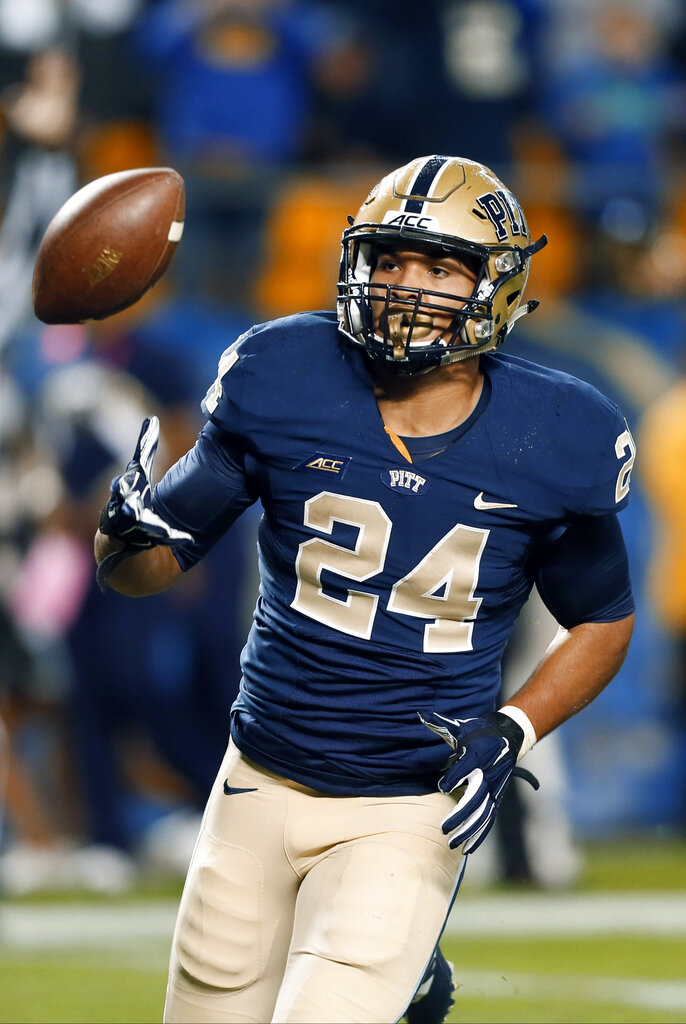 10. James Connor, Pittsburgh
As Pittsburgh matriculated to the ACC, the Panthers were joined the league as a power football team. Conner was the embodiment of that culture. After rushing for 799 yards and eight touchdowns in 2013, Conner erupted to led the ACC in 2014 with 1,765 rushing yards and 26 touchdowns (No. 3 FBS). Conner's average of 135.8 rushing yards per game ranked sixth in the FBS, too. He was named the 2014 ACC Player of the Year.
After being declared cancer-free in 2016, Conner returned to the pitch for Pittsburgh; he ran for 1,092 yards (5.1 per carry) and 16 touchdowns.