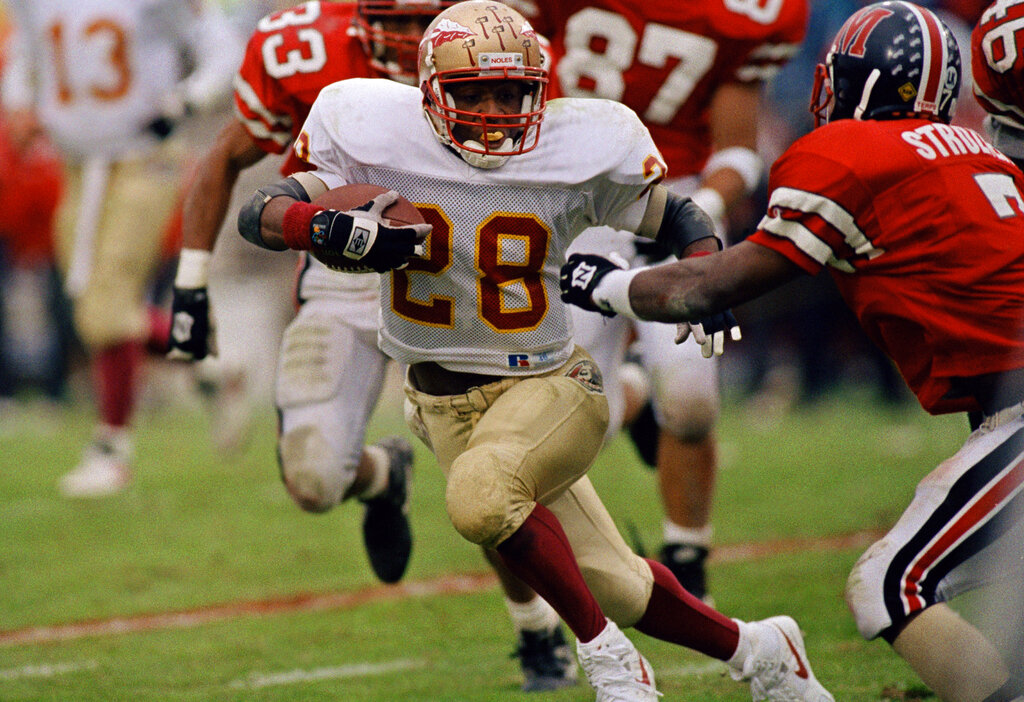 8. Warrick Dunn, Florida State
The Baton Rouge native was the first two-time 1,000-yard rusher in program history at Florida State. In fact, Dunn posted three straight 1,000-yard seasons. For his career, Dunn ran for 37 touchdowns and 3,959 yards (6.9 per carry), which stood as program record for 20 years — until Dalvin Cook did his thing.
Dunn was a completed player, though. As FSU ran roughshod over the ACC, Dunn also caught 132 passes for 1,314 yards and 12 touchdowns.