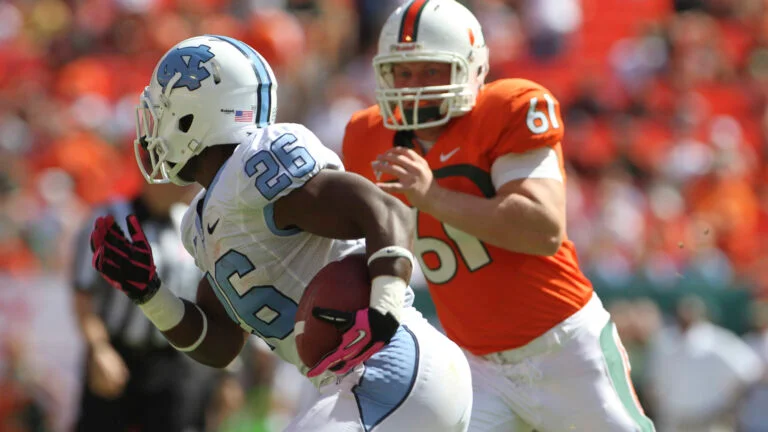 15. Giovanni Bernard, North Carolina
It's fitting that the signature play of Bernard's career came on a punt return — a house-call touchdown the sunk NC State's ship in 2012. That speaks to the all-around athletic abilities of Bernard, one of the best running backs in ACC history.
From 2011-12, Bernard ran for 2,481 yards and 25 touchdowns — back-to-back seasons with 1,200+ yards and 12+ touchdowns. In each season, Bernard ranked inside the Top 3 of the ACC in total rushing yards (No. 1 2012), while also catching 45+ passes. The dude was super good.