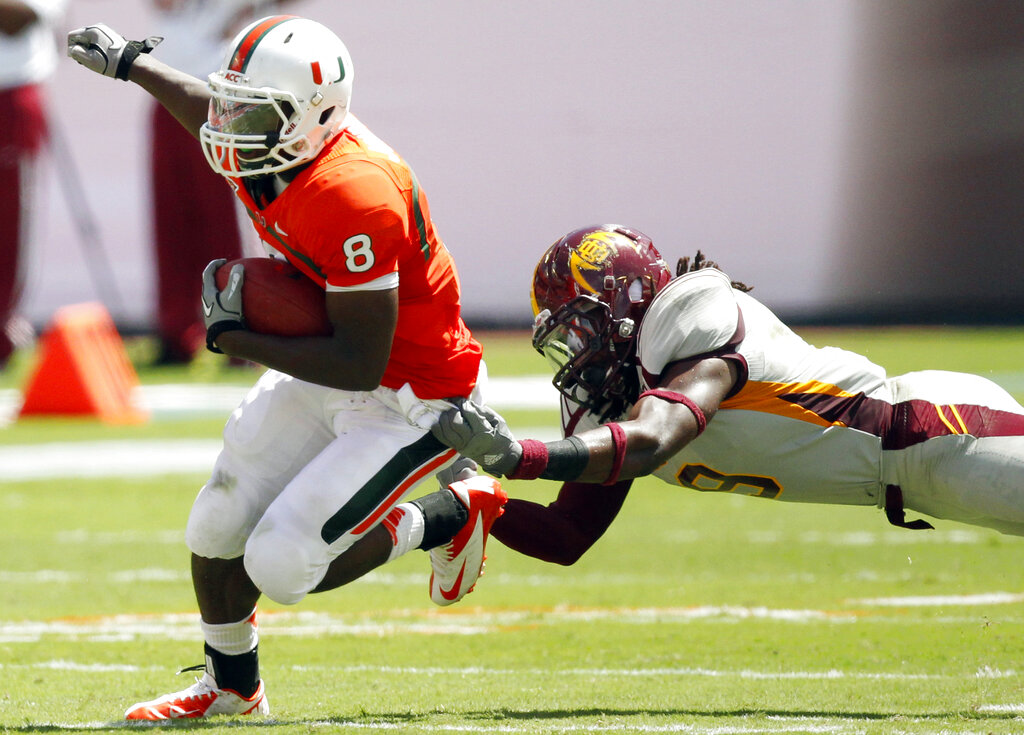 20. Duke Johnson, Miami
Johnson was an explosive talent that could pretty much do everything on the football field. During his three seasons with Miami, Johnson scored 32 touchdowns via rushing (26), receiving (4) and kick returns (2). Johnson also threw a touchdown pass during the 2012 season. He finished his career with 3,519 rushing yards, the most in program history, and an average of 6.7 yards per carry, one of the best numbers in ACC history.
Johnson put together a masterful performance in the 2014 campaign, his final year with the Hurricanes. Johnson ran for 1,652 yards and caught 38 passes for 421 yards and three touchdowns. Johnson ranked fifth nationally with 2,073 yards (159.5 per game).