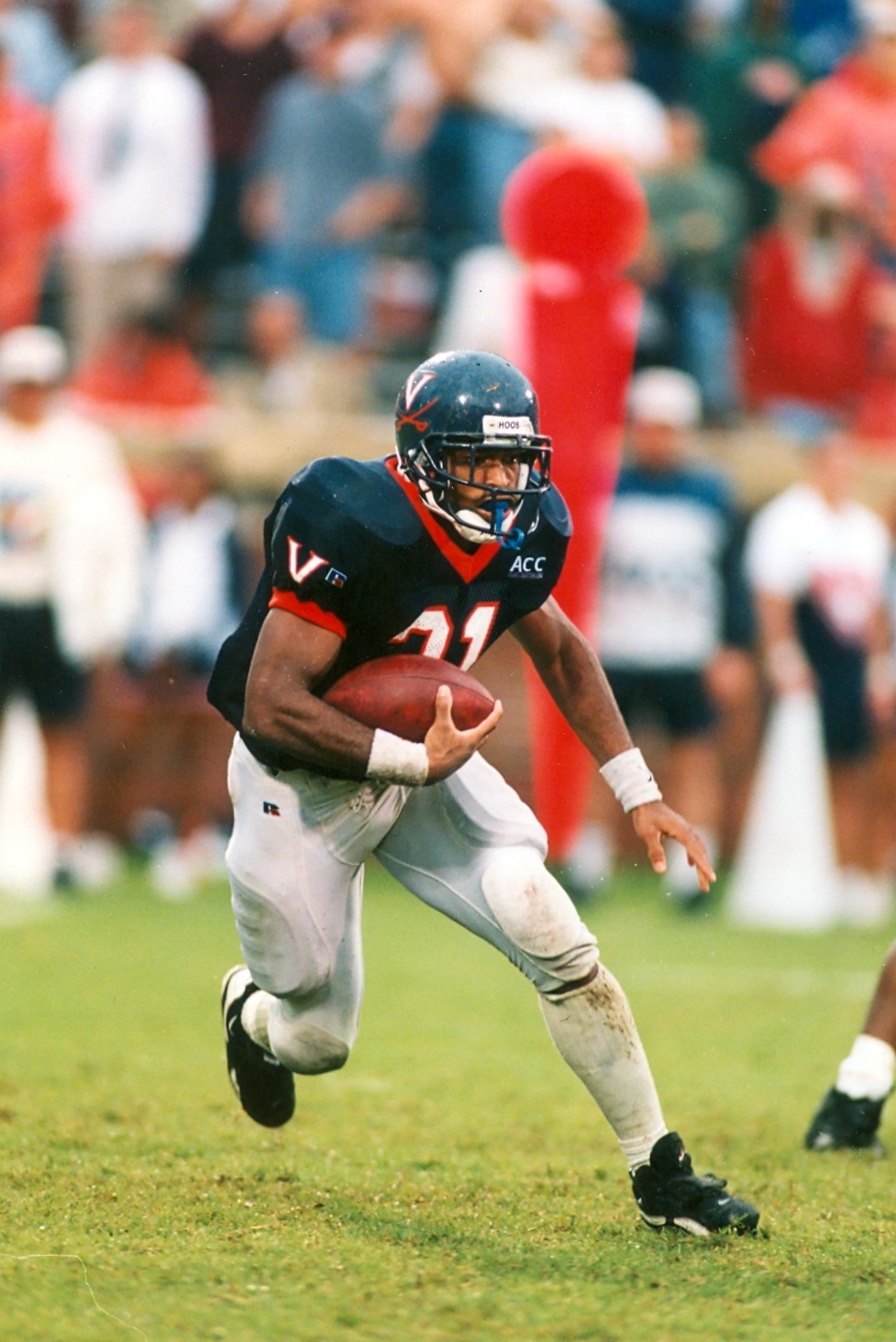 12. Tiki Barber, Virginia
Barber was one of Virginia's signature players as the program rose in the 1990s under head coach George Welsh. During the 1995 and 1996 seasons, Barber combined to run for 2,757 yards (5.4 yards per cary) and 28 touchdowns.
He finished his career in Charlottesville with 3,330+ rushing yards ands 35 total touchdowns.