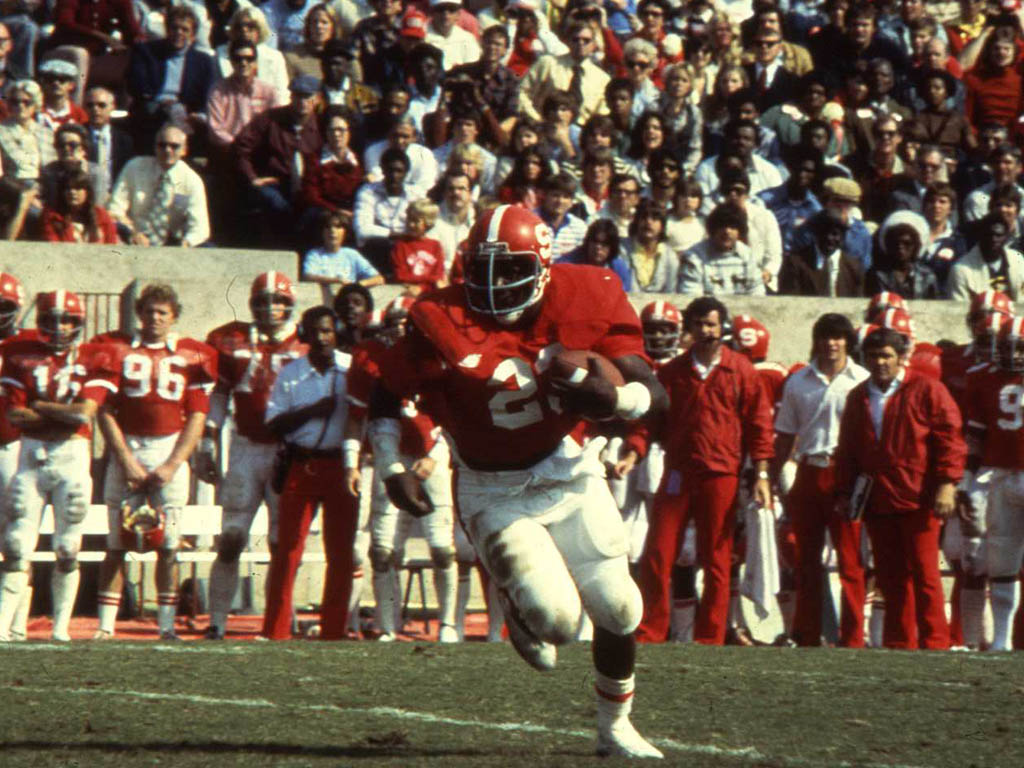 2. Ted Brown, NC State
Regardless of position, Brown is one of the greatest players in ACC history. Brown finished his career at NC State with 4,602 rushing yards. This remained an ACC record for over 40 years. To this day, though, this remains the career rushing yards record for NC State.
Brown also holds the program's all-time career rushing touchdowns record with 49, eight more than No. 2 Stan Fritts.