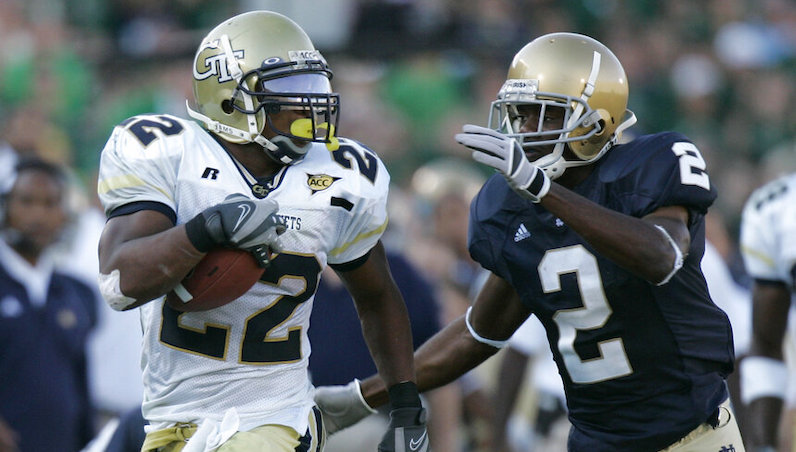 14. Tashard Choice, Georgia Tech
Choice started his career in the same backfield at Oklahoma with Adrian Peterson; however, he showed that he, too, could be a featured college RB in Atlanta. Choice ran for 3,365 yards and 28 touchdowns over three seasons with Georgia Tech, including back-to-back years of 1,300+ rushing yards and 10+ touchdowns.
It probably didn't hurt that Choice was able to share the field at GT, for a time, with the historically-brilliant wide receiver Calvin Johnson.