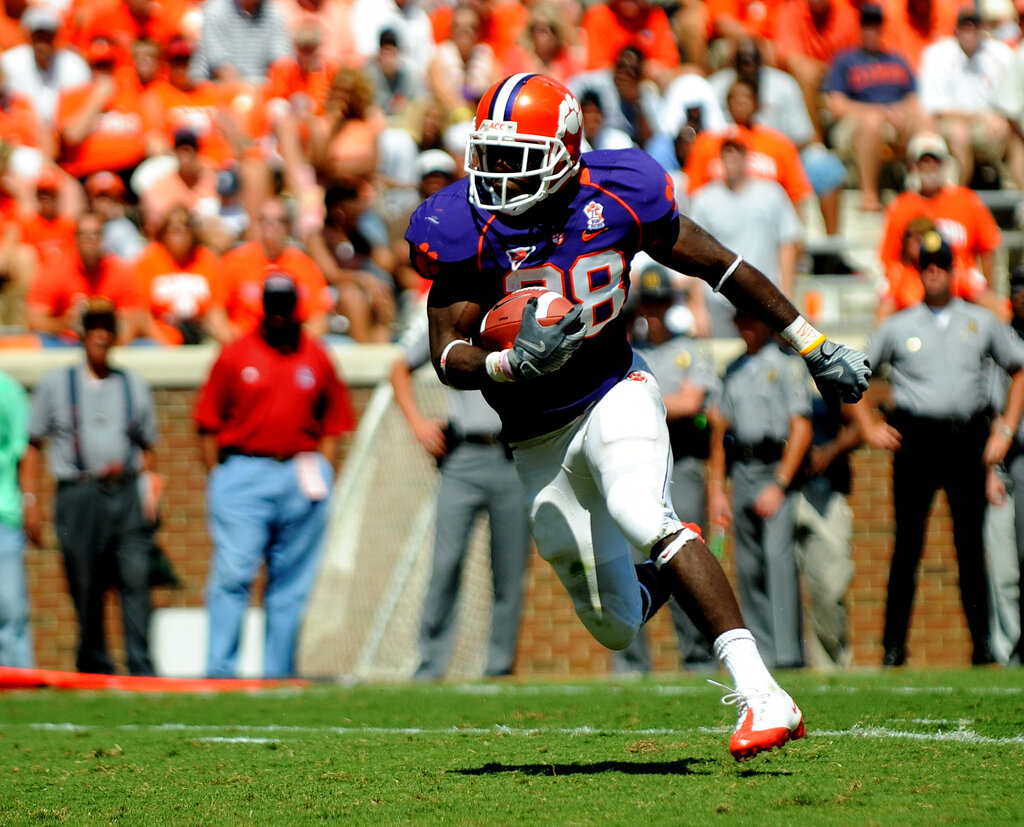 11. CJ Spiller, Clemson
One of the signature Clemson recruits of the mid-2000s, Spiller delivered on his blue-chip billing. Spiller finished his four-year career in Death Valley with:
3,547 rushing yards, 32 rushing touchdowns
1,420 receiving yards, 11 touchdown receptions
4,967 yards from scrimmage
2.052 kick return yards, 7 touchdowns
569 punt return yards, 1 touchdown
2 passing touchdowns
After a successful platoon for three seasons with James Davis, Spiller became The Man for the Tigers. During the 2009 season, when Spiller ran for 1,212 yards (5.6 yards per carry), he finished fourth in the FBS in all-purpose yards per game: 191.7. When his career ended, Spiller's 51 total touchdowns were a program record.