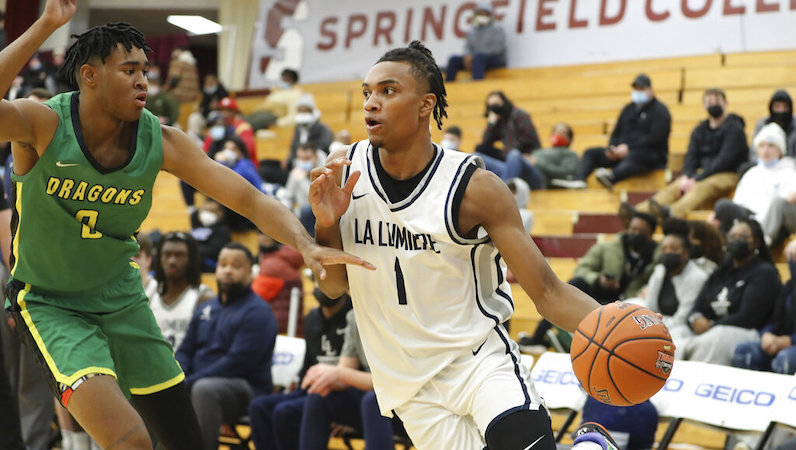 JJ Starling, Notre Dame
The decision by JJ Starling to attend Notre Dame was a big deal for Mike Brey and the Irish. Starling, a Top 20 prospect in the 2022 class, is the program's highest-ranked signee in nearly a decade. A 5-star combo guard, Starling adds an injection of pace and live-dribble creation when he steps on the floor.
He's a bit of a development piece, but some of the pick-and-roll creation flashes with Starling are rather enticing. Once he cracks the lane, Starling has the ability to make passing reads and finish with craft.
Startling with land in South Bend at a good time, too. Notre Dame will miss Blake Wesley, but Brey returns a lot of experienced offensive talent: Dane Goodwin, Nate Laszewski, Cormac Ryan and Trey Wertz. Plus, Niagara a transfer guard Marcus Hammond joins the mix. Notre Dame is loaded with a collection of shooters and secondary ball handlers to place around Starling.
From a context standpoint, Starling won't have to carry the offense on a night-to-night basis — unless he's ready for that type of workload, like Wesley. There are other guys who can create from the perimeter — Ryan, Wertz and Hammond. With Goodwin and Laszewski spacing the floor, Starling should see his fair share of driving lanes, too.
---