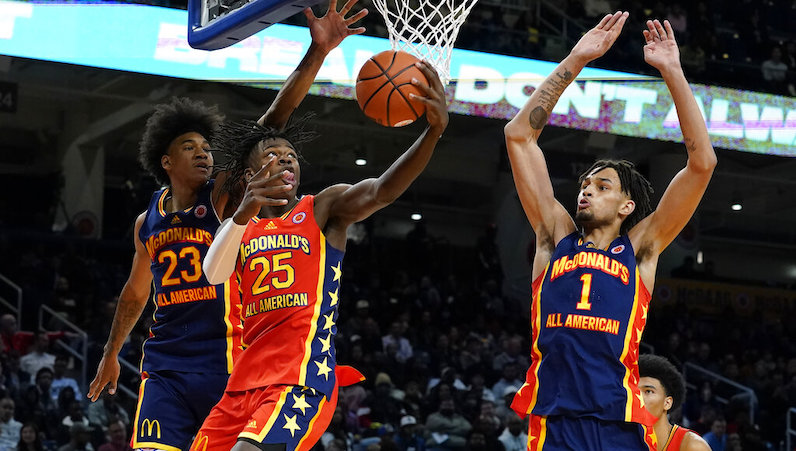 Mark Mitchell, Duke
Mark Mitchell may end up as a multi-year player for the Blue Devils, but it's worth examining the possibility that the 5-star forward, a Top 15 player in the 2022 class, could be a one-and-done talent, too.
At 6-foot-8, 205-pounds, Mitchell has a frame that project favorably to the next level. He's a big-time athlete, who adds a little bit of everything at the forward position.
How Duke choose to use Mitchell will be interesting to watch. Jeremy Roach, Tyrese Proctor and Dariq Whitehead can all do damage with the basketball. Kyle Filipowski and Ryan Young can pass from the high post. Mitchell should be able to sprint into a lot of high-percentage looks by cutting hard and finishing with force. Beyond that, though, will Mitchell have play-making opportunities? What will his on-ball reps look like?
Mitchell brings nice lineup flexibility to the mix, too. It'll go a long way if for Mitchell as a prospect if he's switchy, willing to guard multiple position and can lock-in as a team defender.
---