It's still pretty early in the 2018-19 season, but let's go ahead and make this declaration: no one in the ACC has made a bigger jump than Nickeil Alexander-Walker. Virginia Tech's sophomore wing put together a nice freshman season: 10.7 points (39.2 3P%) and 3.8 rebounds per game. That, however, was in a fairly vanilla role — primarily a spot-up shooter. Nearly 54 percent of his field goal attempts were of the three-point variety, and he handed out just 49 assists in 839 minutes (3.3 assists per 100 possessions).
After a busy offseason, though, Alexander-Walker has branched out; he now features an advanced offensive game that has layers and there's some nice upside on defense, too. And while the three-pointer remains a clear part of his repertoire (44.1 3P%, 5.2 3PA per 40 minutes), Alexander-Walker has found comfort and efficiency on the ball.
Virginia Tech hasn't produced a first round NBA Draft pick in over 30 years — Dell Curry, back in 1986, two years before the birth of Stephen Curry. In fact, the elder Curry is the school's lone first round pick; however, Alexander-Walker is on a mission to change that.
Right now, the Hokies rank inside the top 10 nationally in adjusted offensive rating, three-point percentage and effective shooting. A big piece of the puzzle is Alexander-Walker, who continues to climb as an NBA prospect, too.
Shot Creation
Virginia Tech's top-10 offense already had one of the better pick-and-roll creators in the nation: senior guard Justin Robinson. Well, now it appears to have two because Nickeil Alexander-Walker is online as a dribble-drive scorer and passer.
According to Synergy Sports, Alexander-Walker's most-used possession type this season (31.7 percent) has been out of the pick-and-roll: 1.23 points per possession (67.7 eFG%). As a freshman, less than 10 percent of Alexander-Walker's possessions were as a pick-and-roll ball handler — 0.66 points per possession (50 eFG%). On this possession, he gets all the way to cup off a double drag screen.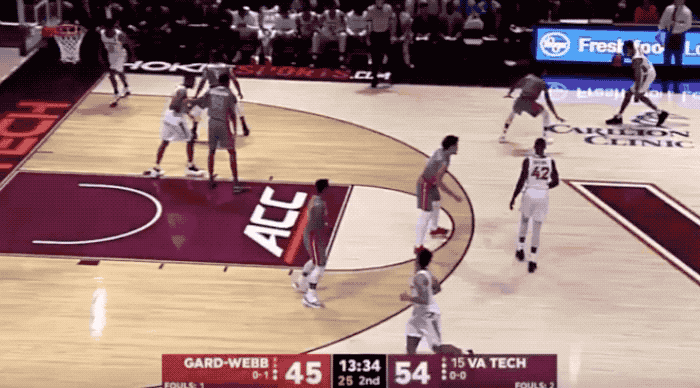 Part of what makes Alexander-Walker such an intriguing option is his ability to score out of this look from multiple levels. He's shot 50 percent from off-dribble jump shots in the half court (1.11 points per possession) this season (26.7 FG% as a freshman).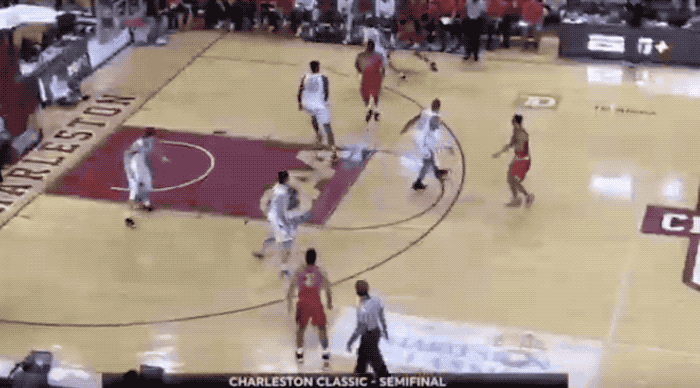 Alexander-Walker can go right or left out of the ball screen — looking for that pull-up jumper if he goes in the direction of his off-hand. From this look: Alexander-Walker comes off a pindown into a dribble handoff — also known as "Chicago Action" — and into another ball screen. This is an NBA play type — something you'll see the Hornets run for Kemba Walker or the Rockets with James Harden.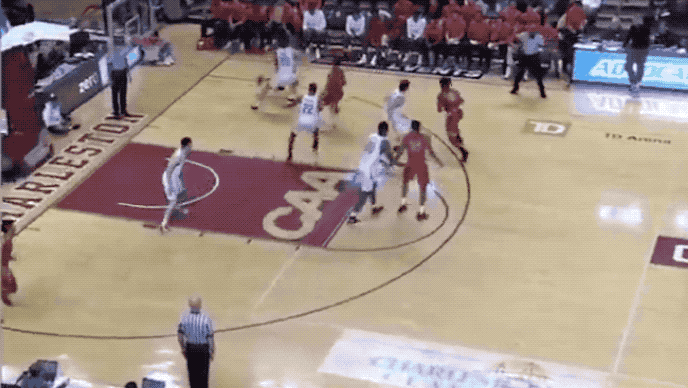 The 6-foot-5 Canadian has the ability to put it on the deck and get all of the way to the rim, too. Over 38 percent of his field goal attempts in the half court have come around the rim, per Synergy: 1.22 points per possession (53.1 eFG%). He's even flashed a little floater game this season, too.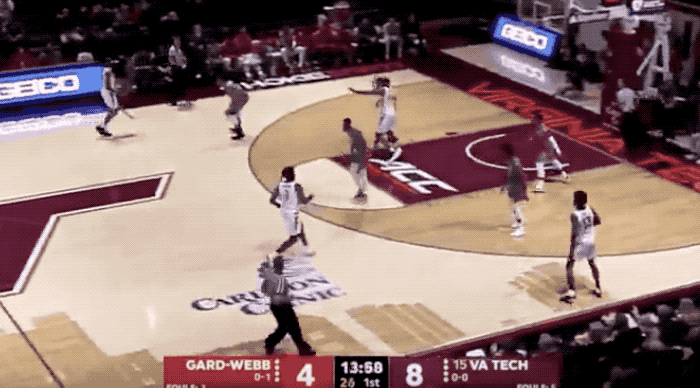 Look For Others
Last season, Robinson was a shot-creating hub for Tech's offense; the lefty point guard assisted on 33 percent of his teammates' field goals while on the floor — a top-50 number nationally, according to KenPom. That was augmented, though, by the slashing Chris Clarke, who could also create for others.
A week before the 2018-19 season, Clarke was suspended indefinitely. In his place, Alexander-Walker has played on the ball more and embraced playmaking for others. After handing out just 3.3 assists per 100 possession last year (10.6 percent assist rate), Alexander-Walker already has 32 assists (in 262 minutes) this season — 7.2 per 100 possessions (22 percent assist rate). This is a gorgeous drop-off look for a slam.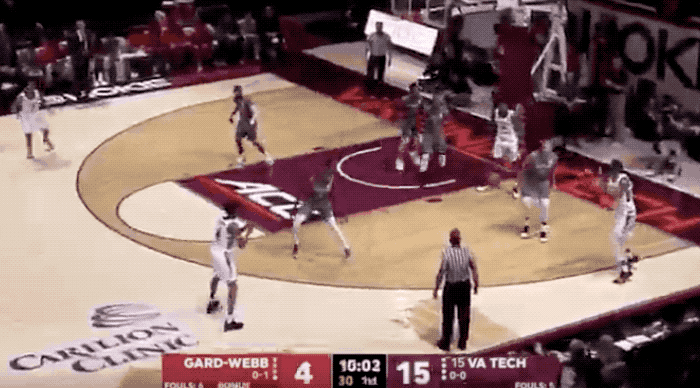 This isn't just simple ball-mover passes from Alexander-Walker, either. He's playing downhill off ball screens and able to target teammates in the weak-side corners. That's next level stuff.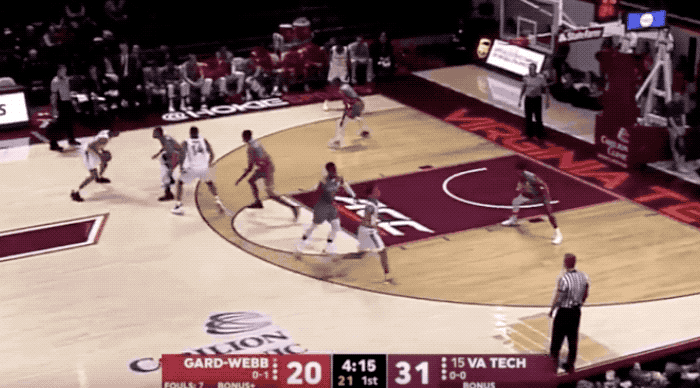 If you think of Alexander-Walker as a second-side player in the NBA — someone that functions as a secondary creator, playing off some advantage and attacking closeouts — this is a really nice skill to flash.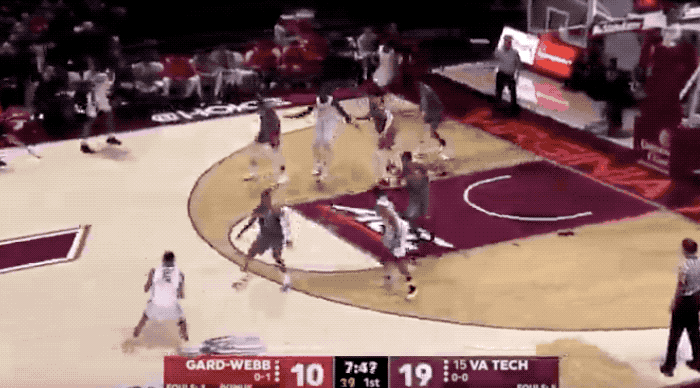 The combination of range shooting (9-of-21 3PA from NBA range, per The Stepien), off-dribble shot creation and playmaking is rather appealing.
From this side pick-and-roll, he gets to the middle of the floor, and with the weak-side corner defender stuck too close to the lane, he makes a nice dish for three.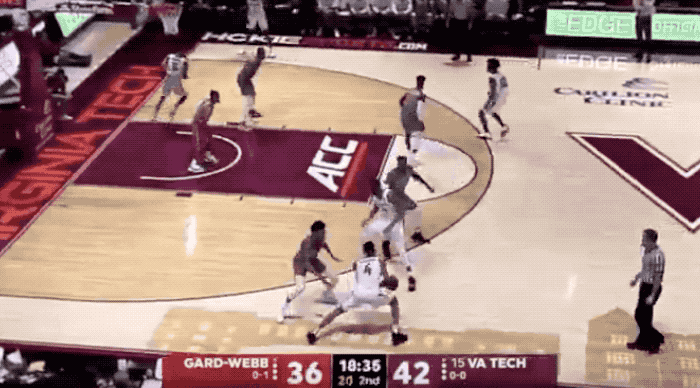 Scratching The Surface: Post Ups
This is something small to keep an eye on: the post game of Alexander-Walker. Back on Nov. 9, in Tech's season-opening win over Gardner Webb, the Hokies actually worked Alexander-Walker out of the post. Alexander-Walker comes off a set of staggered screens around the elbows. He catches the ball a few feet off the block and goes to work. One dribble and hop-step later, he's at the rim.
The experiment didn't last long, but he played with patience and a little power on these looks. It's unlikely that Alexander-Walker's post game becomes a featured part of his game, but this productivity demonstrates some skills that matter in one-on-one scoring: the ability to separate and finish through contract.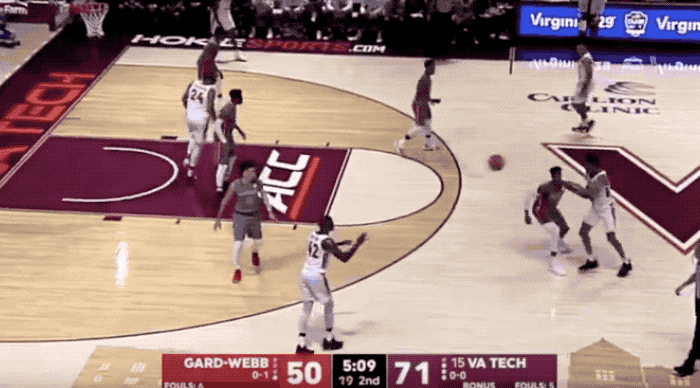 Stocks Up — Literally
On the defensive side of the floor, Alexander-Walker has upped his impact, too. He has good length and size on the perimeter, which has opened up the STOCKS — combined steals and blocks — part of his game.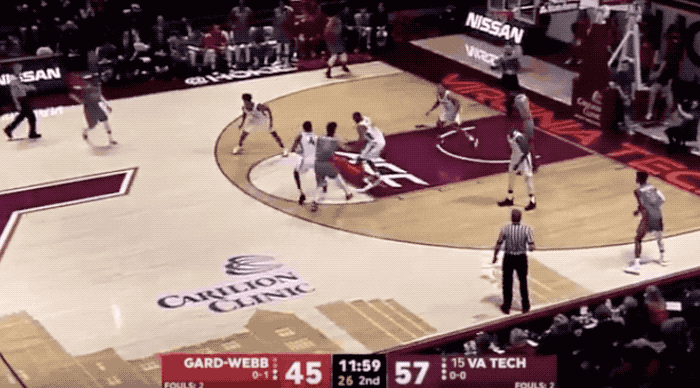 Currently, Alexander-Walker has 17 steals (2.6 per 40 minutes, up from 1.3 last season) and four blocks, which is good for 21 STOCKS. That total ranks fifth in the ACC, overall, and is tops amongst guards and wings. Zion Williamson — with 38 — is in a category all to himself; however, Alexander-Walker has more STOCKS than some of the ACC's other top rangy draft prospects.
R.J. Barrett: 13
Cam Reddish: 19 (17 steals, which is good)
De'Andre Hunter: 9
Alexander-Walker is also one of 10 ACC players (minimum of 75 minutes) with block rates of two percent or better and a steal rate of at least three percent.
Those steals are big, too. They can help ignite transition offense — another strength of Alexander-Walker: 1.48 points per possession (79.4 eFG%), per Synergy.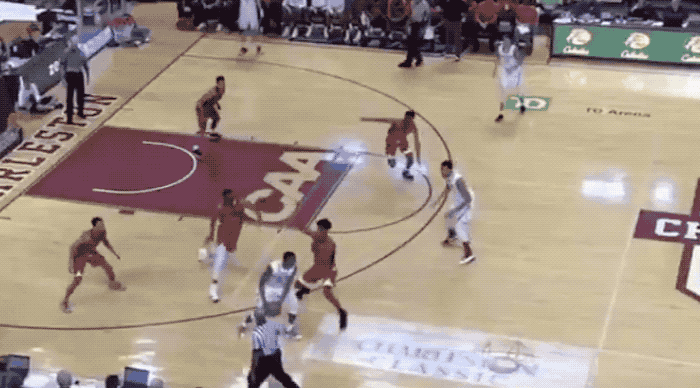 Read More on ACC Basketball