About four weeks back, during the win over FIU, there appeared to be a changing of the guard at the quarterback position for Miami. On the team's third series, redshirt freshman quarterback N'Kosi Perry replaced Malik Rosier; he went on the throw for 224 yards and three touchdowns.
After a short week, Perry made his first career start in Miami's dominant home win over UNC. Perry started again and had a nice second half in the comeback win over Florida State, which included four touchdown passes.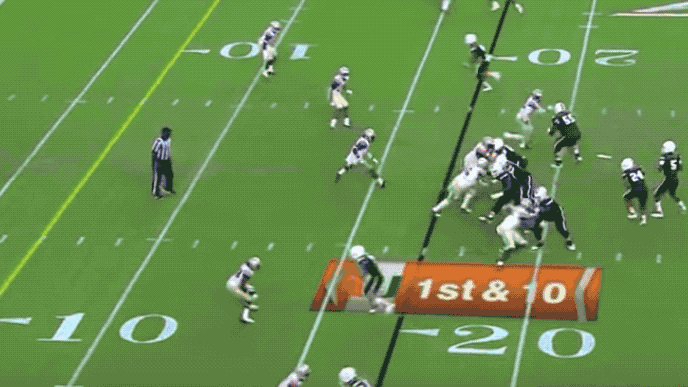 In the team's first road ACC game of the season, though, the Hurricanes struggled mightily on offense at UVA. Perry completed just 3-of-6 passes for 20 yards and threw two interceptions. Rosier entered in relief and threw for 170 yards while also running for a score, too.
Only a few days later, Mark Richt decided to pivot again: Malik Rosier has once again been named the team's starter at quarterback. On this week's ACC coaches teleconference, Richt explained his decision simply: "Right this minute I think Malik is better equipped from his ability and his experiences to lead this team."
Rosier, a redshirt senior, is set to start the team's next game after its open weekend — at Boston College on Friday, Oct. 26. This is a move will certainly sow discord amongst some Miami fans. Perry is just a freshman; he could be the future for the Hurricanes. Rosier's eligibility doesn't extend beyond this season.
If the difference in terms of production is marginal — and let's be clear: the defense is driving the ship at The U — why not stick with the guy who could be your starter in 2019 and beyond?
At 2-1 in the ACC, Miami is still very much in the thick of things in the Coastal Division; the Nov. 17 matchup at Virginia Tech looms large, too. For the season, Rosier has completed 50-of-96 pass attempts (52.1 completion percentage) for 781 yards (8.1 per attempt), five touchdowns and three interceptions. He's also run for 107 yards (3.3 per carry) and six touchdowns, too.
Perry, on the other hand, has completed 56.2 percent of his passes for 666 yards (7.5 per attempt), 11 touchdowns and five interceptions. The lanky Perry has run for just 51 yards (1.6 per carry) — in part because he's been sacked more frequently, and those yards have to come from somewhere. According to Football Study Hall, Perry has a sack rate of 10.1 percent; Rosier's is just 5.9 percent.
Based off ESPN's Total QBR, Rosier has a slight edge: 63.2, to Perry's 44.2.
Read More on Miami Football