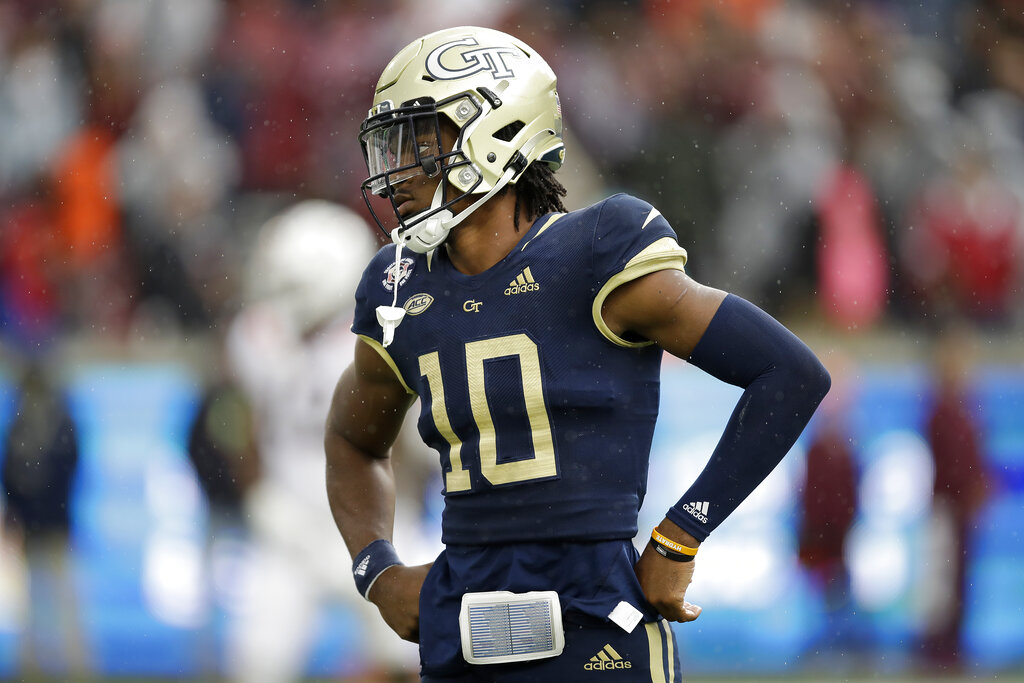 12. Jeff Sims, Georgia Tech
The game-to-game production may not be there; however, Jeff Sims clearly has talent. The flashes are good. Unfortunately, Sims doesn't have enough juice to singlehandedly elevate an offense, which is tough given the circumstance at Georgia Tech. It won't get much easier — on paper, at least — in 2022.
Sims, a 4-star prospect, was thrown to the wolves as a true freshman in 2020, a strange season for everyone mired by the initial year of the COVID-19 pandemic in America. Sims still threw for 1,881 yards and 13 touchdowns as a rookie — with 13 interceptions.
Turnovers continue to be an issue for Sims, although it's hard to square the blame for Georgia Tech's offensive woes on just one player. During his sophomore season, Sims split time with Jordan Yates at quarterback; he completed 113-of-188 pass attempts (60.1 percent). Those completions traveled 1,468 yards (7.8 yards per attempt) and resulted in 12 touchdowns to seven interceptions. Sims also ran for 372 yard and four touchdowns.
---