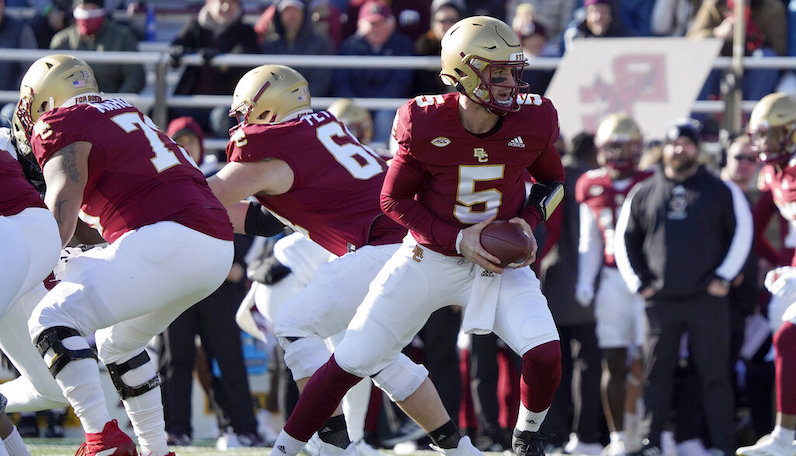 6. Phil Jurkovec, Boston College
Following his transfer from Notre Dame, Jurkovec put together a solid campaign in 2020. Jurkovec threw for 2,558 yards and 17 touchdowns. At times that season, Jurkovec looked like a pro, playing under head coach Jeff Hafley.
Expectations were high for 2021; however, Jurkovec suffered an injury early in the season, missed time and Boston College's season was never quite the same.
Overall, Jurkovec completed just 52-of-96 pass attempts (54.2 percent) for 914 yards, seven touchdowns and four interceptions. He played in only six games, though. Boston College finished 6-6, overall.
Jurkovec could've left for the 2022 NFL Draft, but the veteran QB elected to return for one more season in Chestnut Hill. The template for Jurkovec looks rather good, too. Once again, he'll team up with ace wide receiver Zay Flowers, as the two get set to play for new offensive coordinator John McNulty.
---