After some lofty preseason expectations, there was some unease around Syracuse in the middle of November. Non-conference games before the December solstice don't usually make or break a season, but in back-to-back losses over UConn and Oregon, Syracuse slumped offensively.
In both of those games, Syracuse scored under one point possession and shot just 37.6 percent from the field (44-of-117 FGA) and 22 percent (11-of-50 3PA) from beyond the arc. The Orange also assisted on only 50 percent of its field goals in that stretch, too.
Tyus Battle works the engine room for Syracuse's offense. Without Frank Howard in those two defeats, Battle was tasked with doing even more. It didn't go great, either; Battle shot just 11-of-27 from the field (40.7 FG%, 42.6 eFG%).
Since then, however, Battle has caught fire — getting to the rim and hitting his spot-up looks from deep. For whatever it's worth, that coincided with the return of Howard. Over the last three games, Battle has passed the ball less and shot more — 23.3 points points per game (65 FG%, 72.7 3P%). As a result, he was named ACC Player of the Week.
For the season, Battle is playing an efficient brand of basketball. His sub-10 percent turnover rate is solid for a high-usage wing, and he's getting to the free throw line a bunch, too, which is big. Battle averaged 10.5 free throw attempts — up from 8.6 last season — and just 2.2 turnovers per 100 possessions.
Spot-up Game
As freshman back in the 2016-17 season, Battle was a productive second-side offensive player. Playing next to John Gillon, Andrew White III and Tyler Lydon, Battle posted a usage rate of 18.2 percent. That year, the majority of his field goal attempts (56 percent) came from beyond the arc, too.
Now as the lead dog for the Orange on offense, Battle spends way more time at the rim or in the midrange — less than 25 percent of his field goal attempts are of the three-point variety.
The volume of attempts are down (3.6 3PA per 40 minutes), but Battle, who has a little bit of a leg kick on his jumper, has shot well from deep; the 6-foot-6 junior has made 41 percent of his triples, and has an effective shooting rating of 62.5 percent on catch-and-shoot attempts in the half court, per Synergy Sports.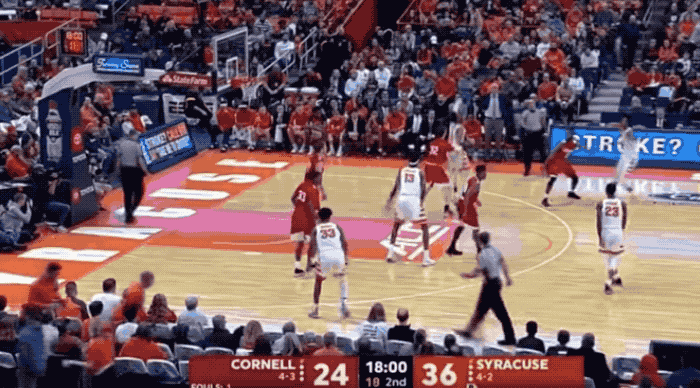 It would actually benefit Syracuse's offense if Battle looks to play off the catch and lift from deep more frequently. However, he's partial to driving the ball, and getting to the rim or looking to get to his pull-up game.
According to Synergy, Battle has scored 1.36 points per possession (68.2 eFG%) on spot-ups this season. That includes an 85.7 percent shooting clip on drives to the basket out of a spot-up look.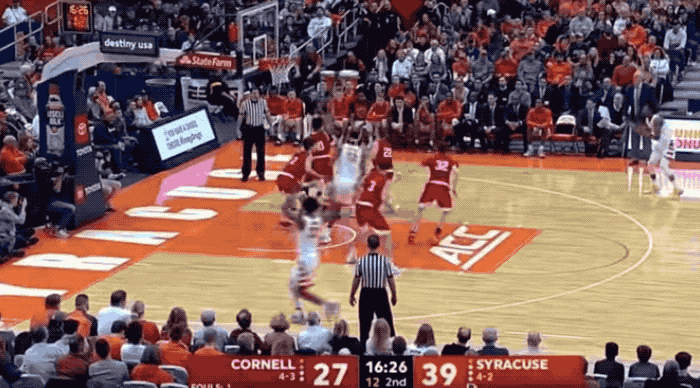 Hey, speaking of that…
Battle has been excellent at the rim this season, and it's different from his first two years at Syracuse. It's been just seven games, but he's getting to the rim more frequently; once he gets there, he's having greater success, too.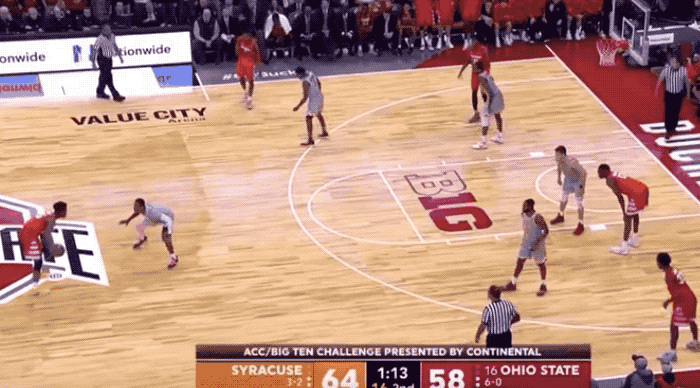 Through Syracuse's first seven games, Battle has scored 1.61 points per possession (73.9 FG%) on half-court attempts at the rim, per Synergy. Look at the uptick over his first two seasons in orange and white.
| Season | Percent of Half-Court FGA | Points per possession | FG% |
| --- | --- | --- | --- |
| 2016-17 | 15.5% | 1.08 | 50 FG% |
| 2017-18 | 13.3% | 1.06 | 50.7 FG% |
| 2018-19 | 31.1% | 1.61 | 73.9 FG% |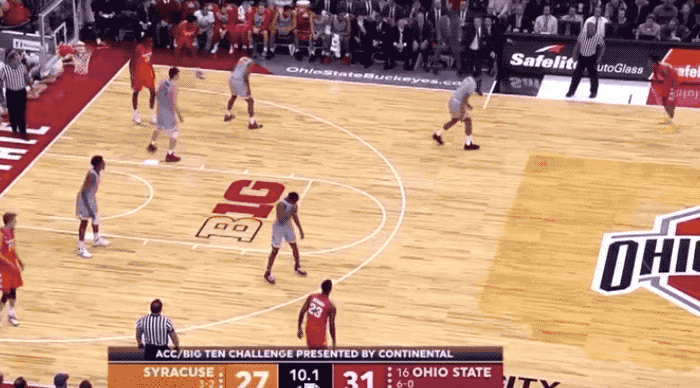 He's always quick with the ball off the catch. Battle likes to survey and also put the ball on the deck, too. Once he does decide to attack, though, Battle has a few tricks up his sleeve. He especially likes to go left and spin back to his right for the finish.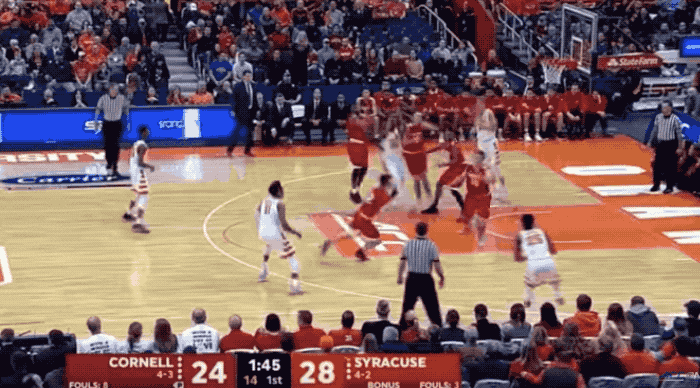 Counter That
While Battle clearly has game driving the ball without the help of a ball screen, pick-and-roll initiation is a big part of his offense, too. When opponents cover those ball screens in conservative fashion — dropping a middle big — Battle is comfortable to settle for a pull-up two.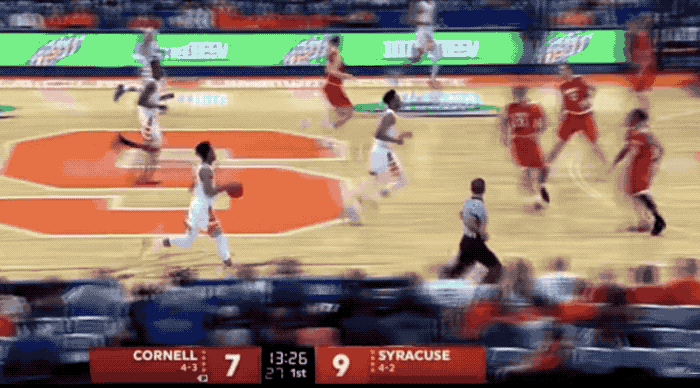 On the season, Battle has scored 1.09 points per possession (50 eFG%) as a pick-and-roll ball handler, according to Synergy.
I think Battle is best while working off the catch — attacking downhill, after some advantage has been created. This season, Battle is just 7-of-22 (31.8 FG%, 0.64 points per possession) on half-court jumpers inside of the three-point arc, per Synergy
However, he still likes to get to his off-the-bounce with his pull-up game. It's something he wants to feature. When the offense bogs down, it's fine as a last resort, too. Watch this left-to-right crossover into a dribble pull-up; it probably won't surprise you to know that Battle, as a kid, idolized Kobe Bryant.
Read More on ACC Basketball