Virginia basketball checked a lot of boxes in the season-opening win over Towson, 73-42. As customary, the Cavaliers took care of the basketball (7.5 percent turnover rate) and defended well — Towson scored just 0.59 points per possession in the half court, per Synergy Sports.
On offense, De'Andre Hunter — Virginia's all-world forward — led the starters in usage: 32.6 percent. Hunter got up five three attempts and eight of his 12 field goal attempts came at the rim. The team's offensive MVP, though, had to be junior guard Ty Jerome.
Back after a busy summer, which included a sterling performance at the CP3 Elite Guard Camp, Jerome started the season hot. Jerome shot 6-of-10 from the floor and scored a game-high 20 points (the third 20+ point performance of his career) — with nine of his attempts coming from beyond the arc. According to Synergy, Jerome was 3-of-4 on spot-up attempts (111.5 eFG%, heh), over 2.2 points per possession.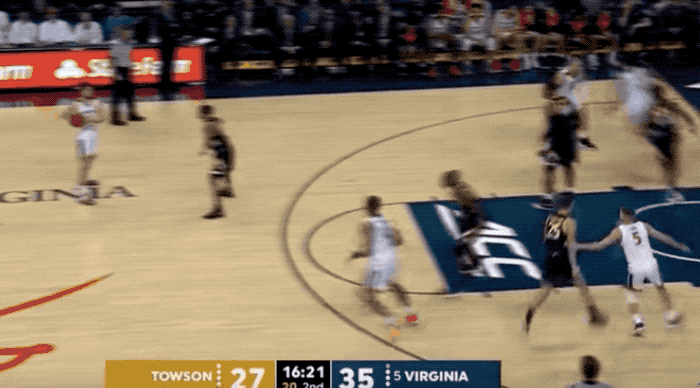 Virginia also assisted on over 73 percent of its field goals: 19 assists on 26 buckets. Jerome was solid here, too: four dimes, including this transition find of Braxton Key, and an assist rate of 31.1 percent.
UVA doesn't run a lot of 1-5 pick-and-roll, but Jerome hits Mamadi Diakite for a layup — around some suspect screen-roll defense.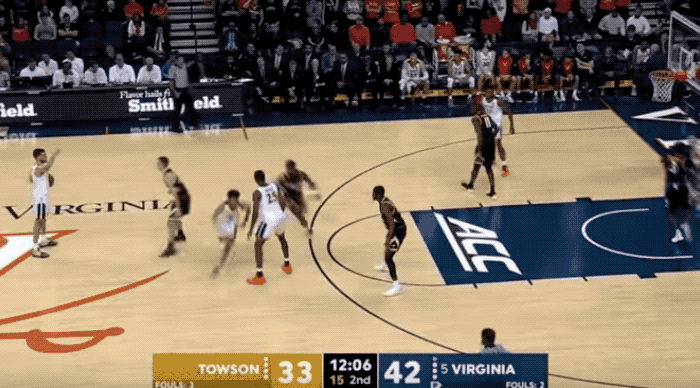 Jerome wasn't the only Virginia point guard that showed some skills, though. Freshman Kihei Clark doesn't enter the ACC as one of the league's most-heralded freshman; however, the 5-foot-9 rookie from California was dynamic in 25 minutes of action. And he may add something to Virginia's offense that could prove to be a serious boon.
Clark dished out six assists (42.1 percent assist rate) and showcased some playmaking/slash-and-kick craft. He also finished with a game-high plus-minus of +28.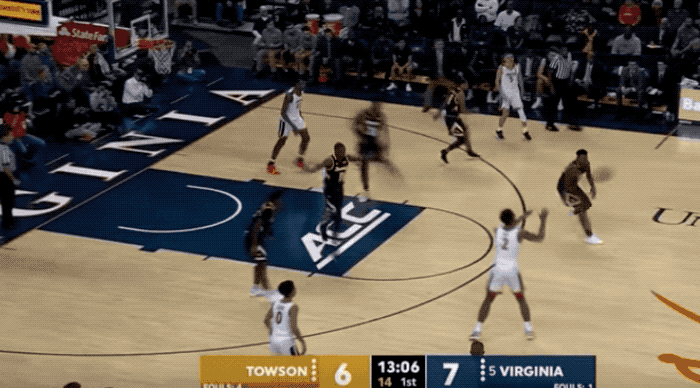 Virginia has spot-up aces — Kyle Guy and Jerome — and a monster at the rim in Hunter. Add in a guy like Clark, who can breakdown a defense, and now UVA has an asset to create good looks for others.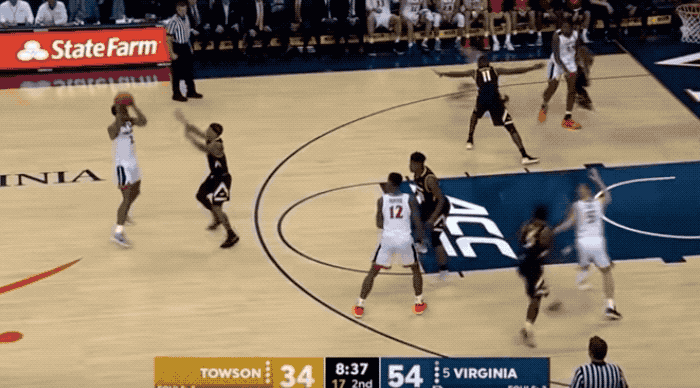 UVA's mover-blocker motion offense is as efficient as it is grinding. The Cavaliers make opponents guard deep into the shot clock and through an endless supply of pindown and flare screens. Normally, it produces good shots. However, when things bog down, it's nice to have someone to create off the bounce. Hunter is in the process of becoming a really dangerous one-on-one scorer. Clark offers something different: a speedy guard that can collapse a defense and find his teammates.
Jerome has good size and is a smart off-ball player; this helps Tony Bennett, who should be able to play his two point guards together this season.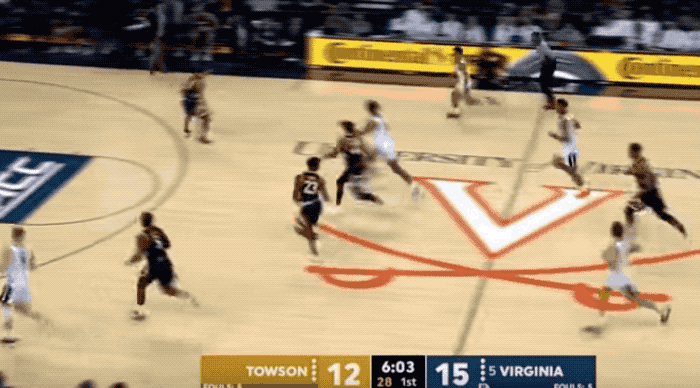 Read More on UVA Basketball