Sophomore guard Seventh Woods has missed North Carolina's last three games while dealing with plantar fasciitis. Earlier this week, Roy Williams updated Woods' status: the point guard will likely miss another four weeks; this means he won't be back in UNC's lineup until conference play.
The Tar Heels obviously have the depth to sustain Woods being out of the lineup, though. Joel Berry is one of the best guards in the nation; the majority of the minutes belong to him. Theo Pinson provides plenty of playmaking juice from the wing, too. Of course, this also means increased playing time for  freshman Jalek Felton
An skilled offensive profile
In back-to-back home wins over Tulane and Western Carolina, Jalek Felton scored 24 points on 12 field goal attempts. Felton, an endlessly quick athlete, also splashed 5-of-6 three-pointers, and handed out eight assists in 31 minutes of action. In the win over WCU, Felton assisted on 43 percent of his teammates' made field goals while on the floor.
Earlier on in his career, Felton has demonstrated some skills out of the pick-and-roll, which should inspire some confidence from UNC fans. Speedy guards that can score and pass out of the pick-and-roll — that's where the game is going more and more: high ball screens. It doesn't hurt that the 6-foot-3 Felton has the height to make reads over the top, too.
Late in UNC's blowout against Tulane, Felton drove baseline, and got a little brush screen from Garrison Brooks. With two players between he and Luke Maye, though, Felton was able to spot UNC's leading scorer diving to the hoop.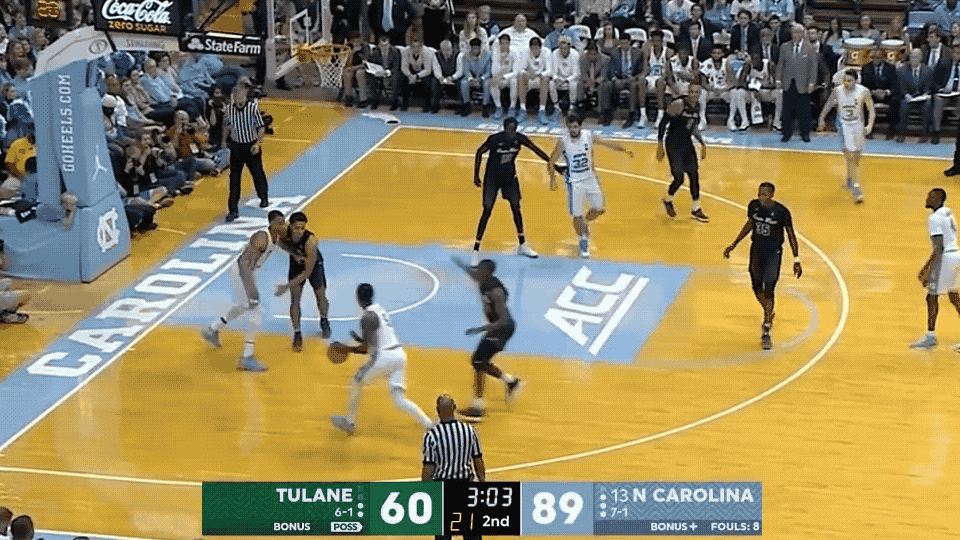 Felton has shot 62.5 percent out of the pick-and-roll, which is tied for No. 1 in the ACC with Tadric Jackson and Braian Angola-Rodas, per Synergy Sports. UNC has scored 1.06 points per possession when Felton either shoots or passes out of the pick-and-roll.
So this isn't exactly the best pick-and-roll defense from Tulane; the guard lets Felton drive right to the screen, and the switch is a bit haphazard. However, Felton knows to attack the switch, and keep an eye on that hesitation dribble. This is shades of John Wall — making plays along the baseline.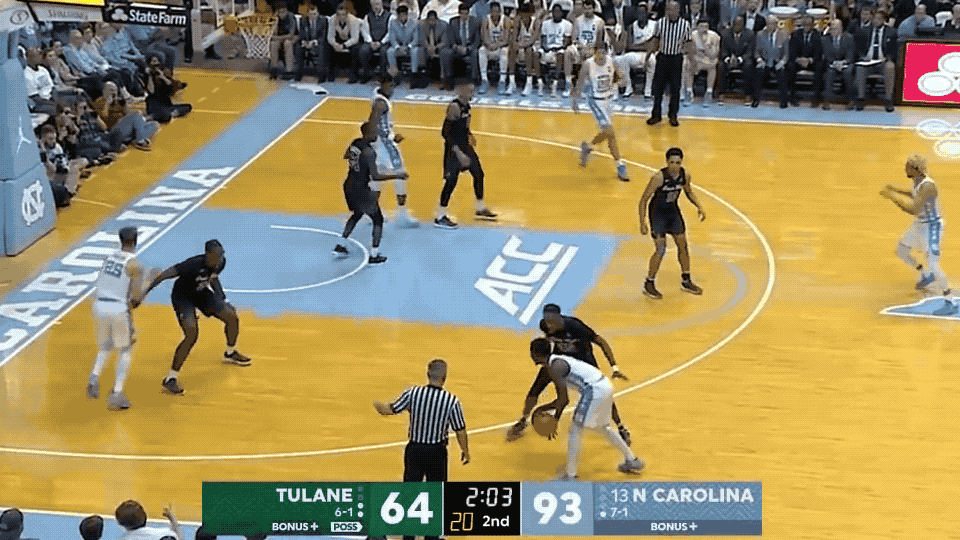 One last one: high ball screen with Brooks. Felton shows some patience and a nice in-between out of the pick-and-roll. A lot of young athletic guards would just barrel in and commit an offensive foul. Instead, he utilizes the floater.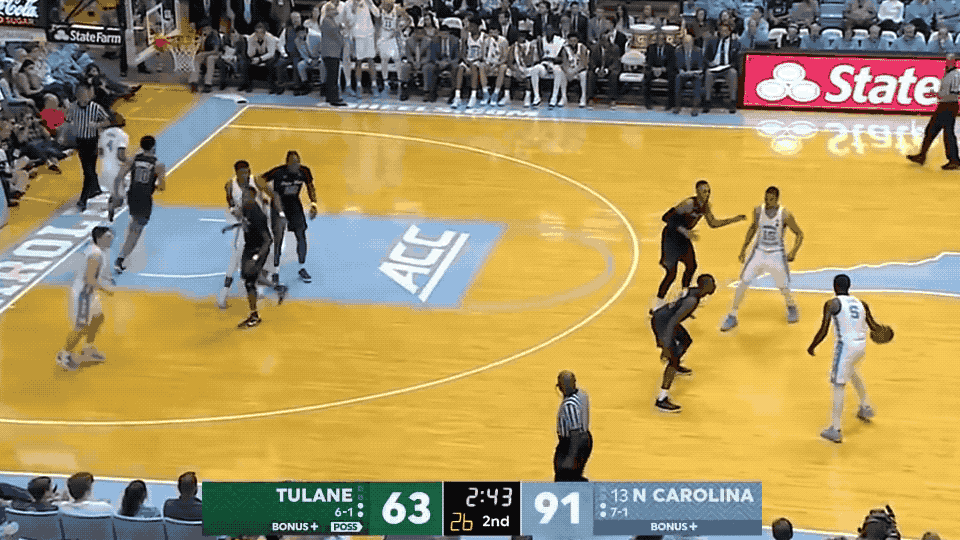 Could UNC be the ACC's deepest team?
Yes. If Felton is ready more high-leverage minutes at this point in his career, then North Carolina has yet another guard for Roy Williams. Cameron Johnson's return is on the horizon; Woods will be back eventually, too.
The sample size is so small, but Felton looks like he has to ability to also play off the ball — which is helpful around Berry, Pinson and Luke Maye. According to Synergy, Felton has scored 1.2 points per possession on spot-ups.
Read More
Inside The Playbook: Kenny Williams some staggering efficiency