Charlotte — Virginia basketball has returned to scene of one of the most stunning upsets in sports history: the Spectrum Center — site of the UMBC stumble. In hopes of avoiding asking members of Virginia's representation — Kyle Guy, Jack Salt and Tony Bennett — for the 1,000th time, what was that like?, I went a totally different route: half-court offense!
It's been detailed in this spaced countless times, but Guy is an exception shooter. He's not just a stationary shooter, though; the 6-foot-3 junior is an off-ball defense-bending magnet. During his two-year career, Guy has snapped nets on 134 three-pointers; nearly half of his field goal attempts have come from beyond the arc, too. His fit in UVA's mover-blocker offense is a perfect marriage.
According to Synergy Sports, Guy shot 44.8 percent (56.1 eFG%) and scored 1.08 points per possession coming off of screens. The 194 points he scored an off-screen possessions ranked fourth nationally, according to Synergy.
In terms of catch-and-shoot attempts in the half-court, Guy was prolific: 92-of-227 (40.5 FG%), 1.14 points per possession (56.8 eFG%). He recorded more catch-and-shoot field goal attempts (227) and points (258) than anyone in the ACC last season.
When asked who's the best at freeing him off a pindown or flare screen, Guy had no hesitation: Jack Salt. With the veteran center sitting to his right, Guy claimed that he gets about "50 percent" of his offense from the big New Zealander. He did mention, too, though, that Mamadi Diakite and De'Andre Hunter are pretty darn good as well.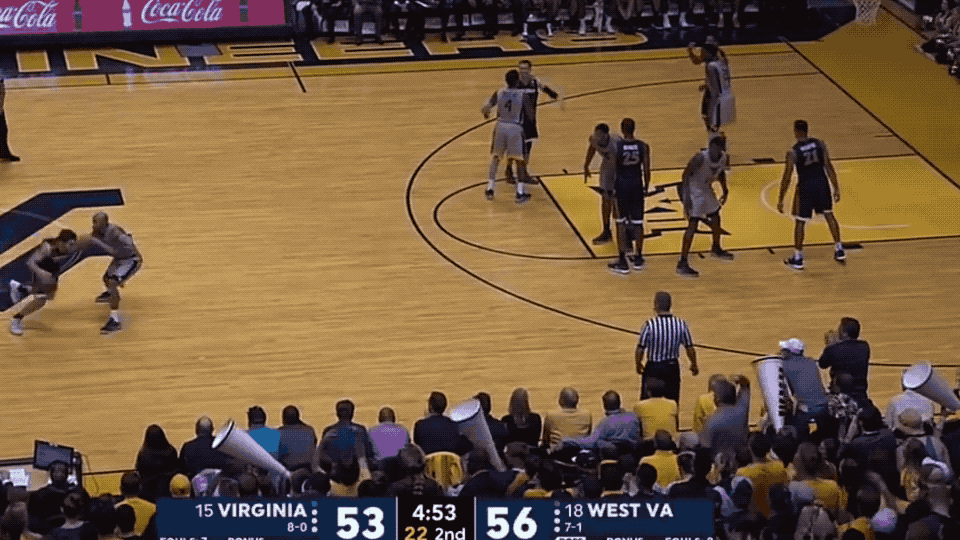 Read More on UVA Basketball
Braxton Key receives waiver, eligible to play in the 2018-19 season