Does anyone remember when this seemed like it would be a marquee game, or at the very least a game that could decide the Coastal Division? Fun times. Well, it COULD still decide the Coastal Division, technically. After all, the last time Miami was ranked this high – 2009 – the Hurricanes promptly lost to a 3-3 Clemson team in overtime and went on a skid. But that was a different era, of course! We're in the … dare I say it … Golden … Age? Golden Age of Miami football? No? (How has this not become a thing before now? Is it a thing?)
And so yes, this game would decide the Coastal Division, if Miami loses it. UNC likely isn't going to be able to make up enough ground to win the Division. But the Tar Heels need a win like Lane Kiffin needs a 5,000th chance. Okay, bad analogy. The Tar Heels need a win like Cam Newton needs a second receiver. Yeah, that's right, I went NFL with it.
Anyway, when Zero Dark Thursday rolls around, anything can happen. Perhaps there will be an homage to the Zero Dark Thirty film, based on the CIA operation that resulted in Osama bin Laden's death. (That operation was actually called Operation Neptune Spear, by the way. Which is awesome.) Maybe SEAL team guys will fast-rope out of a helicopter down to Kenan Stadium in full gear, tying people up in zip ties?
Or maybe homages to the movie itself. Like, maybe Kyle Chandler will be there! I WOULD DIE! LOE YOU COACH TAYLOR! CLEAR EYES, FULL HEARTS!
Okay, that's about as far as I should take that. And without further ado…
NO. 10 MIAMI (5-0, 1-0 ACC) AT NORTH CAROLINA (1-4, 0-2)
Time: 7:45 p.m.
TV: ESPN
KEY FOR MIAMI
Don't let the Tar Heels have any reason to believe early. No, seriously. Don't. Because they're looking for any reason they can possibly find. Ever since going up 20-7 against Georgia Tech in the first half, UNC has been outscored 103-48. That's right. And both of the Tar Heels' subsequent opponents – ECU and Virginia Tech – have stomped on the proverbial throat of UNC early and kept it there, particularly ECU. The Pirates led 28-10 at the half and as much as 35-10 early in the third, while Virginia Tech took a 14-0 lead before the Tar Heels could get on the board.
UNC is lacking confidence right now, and with good reason. The Tar Heels certainly don't have much to be confident about. But all they need is a good start in front of a home crowd that will definitely be the best they will see for the rest of the season, win or lose. Well, almost certainly. Who knows? While Miami has done a great job of pulling away from teams late, the Hurricanes have also let a few inferior opponents hang around for perhaps a bit longer than they'd have liked. I would not advise that on Thursday. Just call me Dr. LeBrownlow. Better than Dr. Lou.
KEY FOR NORTH CAROLINA
Make Miami go the long way on offense. This is really the only way UNC can hope to slow down the Miami offense. It's a bold strategy, but it worked out okay last year. Let the Hurricanes get into (or close to) the red zone and then hope for the worst for the Hurricanes. BUT SERIOUSLY HOW ELSE CAN YOU EXPLAIN THE FACT THAT THESE TWO TEAMS COMBINED FOR 56 FIRST DOWNS AND ONLY 32 POINTS LAST YEAR? I can't.
Anyway, Miami was 2-of-2 in the red zone last year against UNC but it reached the UNC 33-yard line or better five times without scoring. That's right. Three were turnovers on downs, one was an interception and one was a punt. And the other aspect of it is this: Miami actually would rather trail an opponent in time of possession. If it does, it generally means the Hurricanes are getting explosive plays and scoring quickly. If it doesn't, it generally means the Hurricanes are having to work their way down the field methodically, thus increasing their potential for something to go wrong. This is a quick-strike offense, and the UNC defense hasn't been horrendous in the red zone. Listen, I'm just saying. I've got to come up with something here besides "Run the Ball!".
HERE'S A GUY
Stephen Morris. Believe it or not, Miami's talented quarterback didn't have a very good game against UNC's not-so-good secondary last year. He did go out with an ankle injury in the third quarter, but before that, he had completed 12-of-26 passes for 155 yards, no touchdowns and two interceptions. His long completion was just 23 yards. He did run for 40 yards and a score on seven attempts, though (5.7 yards per carry). That certainly wasn't characteristic of the way Morris normally carved up vulnerable secondaries, and it isn't characteristic of the way he's played this year, either. For the most part.
He's in the top five nationally in yards per completion this year, so he's getting the big plays that Miami needs. But if you watched the broadcast of Miami's game against Georgia Tech, you'll know that STEPHEN MORRIS HAS A BUM ANKLE AND OH MY GOODNESS HOW IS HE LIVING AND BREATHING OXYGEN AND THROWING A FOOTBALL HE IS NOT OKAY?!?!?!?!?!?!? Anyway, he barely needs to be okay to tear apart this defense. In theory.
THIS GUY
Kareem Martin. Miami's offensive line is very good. And very big. Kareem Martin? Not so big. But good. Or at least, he has been good in the past. It's got to be harder for every one on UNC's defensive front to make plays without opposing offenses having to worry about blocking DT Sylvester Williams. And Martin has struggled, just as the rest of the UNC's defensive linemen (save Bandit Norkeithus Otis, a hybrid end/linebacker) have.
The UNC front is going to have to be able to put pressure on Morris and try to force him into bad decisions, because UNC's secondary is PROBABLY not going to be able to do that. And it CERTAINLY can't do that without help from the defensive line. Last year against Miami, Martin had four tackles (2.0 for loss) and broke up two passes, so he was pretty clearly able to get some push up front. This Miami line is a year older, a year better and presumably a year heavier. But who am I to judge? Who are any of us, really?
It's not like Martin has been … bad. He does have 1.5 sacks (third on the team) and just 3.5 tackles for loss, but he has a team-high four quarterback hurries! So there's that! And it's not like any of his teammates are tearing it up, except the aforementioned Otis (and his fellow Bandit, Darius Lipford, who has 2.0 sacks). If Martin can have a good game along with those guys, that will help the UNC defense considerably.
STATS ARE FOR LOSERS
Miami scored 30 or more points in all of its wins last season, but 20 or fewer in all but one of its losses (a 41-40 loss to Virginia). In a battle of two of the worst defenses in the league last year, UNC came to Coral Gables and the game ended in an 18-14 UNC win. Yeah. That's why football is weird. … Miami has allowed 30 or more points in seven of its last nine ACC games … and still WON FIVE of those! In fact, Miami is 3-1 when ALLOWING 35 or more points to an ACC opponent since last season. What? … A study cited in UNC's game notes (from downtownchapelhill.com) estimated the economic impact of a normal football game day on the Chapel Hill/Orange County economy at $6.3 million. And that's WITHOUT it being a Thursday night game and WITHOUT Franklin Street being closed for three hours before! … UNC is also looking to snap a streak of six straight losses to ranked opponents. UNC's last win over a ranked opponent was at No. 24 Florida State in 2010. Doesn't that feel like a long time ago? BUTCH DAVIS WAS STILL AT UNC! … Speaking of Davis, he was 3-1 against his former team while the head coach at UNC (in wins that actually count, he was 1-1).
NARRATIVES
Miami Win: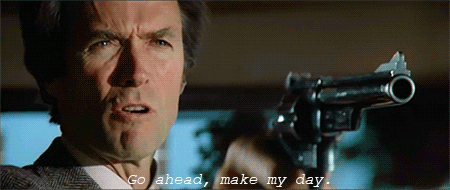 Miami Loss: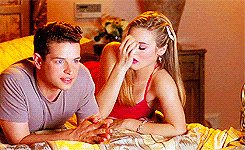 North Carolina Win:
(Why yes, I will use "Zero Dark Thirty" images for this.)
The reaction at ACC headquarters.
North Carolina Loss:
(How about another?)
This is the face that Jessica Chastain makes for 75% of the movie. It's the same one UNC fans will have for 100% of the rest of this season.
PREDICTION
Miami, 31-24. Just feels right. It may not be that close, but I'm not sure I 100% trust the Hurricanes yet. Win this one convincingly and I'm a true believer.
Week 7: 5-1 (3-1 ACC)
Overall: 50-12 (13-6 ACC)