SMU (26-9) VS. CLEMSON (23-12)
Time: 7:00 p.m.
TV: ESPN2
THE SKINNY
BROWN VERSUS BROWNELL! The loser has to take the 'Brown'out of their name! (No seriously, that would be pretty cool.) The biggest thing that sticks out when you take a look at the numbers – for both teams – is turnovers. Clemson has a tendency to be a bit turnover-prone from time to time, and SMU's defense is 28th nationally in turnover percentage (21.1%). But what's more important here is that SMU is SUPER turnover-prone (20.1%, 284th nationally), but Clemson's defense is not designed to force turnovers. The Tigers instead would rather sit back and make your life difficult in the halfcourt, not taking a ton of chances. And that is reflected in Clemson's defense being 244th in forcing turnovers. We know Clemson can defend in the halfcourt, so while SMU shoots well (51.5% from two and 38.2% from three), that may or may not be an issue. But what we don't know is if Clemson's lack of taking chances defensively will allow SMU to settle in, particularly if Clemson can't make shots. And as we all know it's a thing. And SMU's defense is legit – 18th nationally. So…..gotta make shots, Clemson! That, or make sure you get out and force a few of those turnovers.
NAMES TO KNOW
K.J. McDaniels. Whether or not the talented junior is leaving Clemson for the NBA after this year or not, it's clear that he doesn't want this season to end. He's averaging 19.3 points and 8.3 rebounds in the NIT so far on 20-of-31 shooting, not to mention 2.3 assists and 3.7 blocks. This guy, man. Of course, after posting 30 in the opening-round win over Georgia State, he's averaged 14 points in the last two games on 11-of-20 shooting, but still. Just, regardless of what McDaniels ends up deciding this year, watch him play. No seriously, watch him. He's really fun.
Markus Kennedy. SMU's 6-9 sophomore could be a problem for a Clemson team that struggles to rebound at times – he's 98th in defensive rebounding percentage and 279th in offensive rebounding percentage – but Kennedy has been a problem for a lot of teams this year. That's particularly true with his defense – he is 139th in block percentage (6.2%) and 38th in steal percentage (3.6%). Kennedy shoots nearly 54% from two but just over 58% from the foul line (though his free-throw rate is high, so that part is kind of a problem). Still, he's good enough that he could hurt Clemson, and he's coming off of a 19-point, 10-rebound performance against Cal.
STATS ARE FOR LOSERS
Belmont had a 42.9% offensive rebounding percentage against Clemson, which was its third-highest of the year, second only behind a 44% against Morehead State and a 48.3% against non-Division I Brescia. …Clemson also held Belmont to its lowest free-throw rate of the year (12.3); by comparison, Belmont had a 41.5 free-throw rate in its win at North Carolina in November. …SMU edged California in the previous round in spite of allowing an offensive efficiency of 117.2, the second-highest SMU has allowed all season – behind only a 120.2 posted by Virginia on November 29. …SMU's 120.9 OE against California was its highest since a 121.6 against Rutgers on February 14 and its fifth-highest all season.
NARRATIVES
Clemson Win:
Clemson Loss:
PREDICTION
SMU, 71-66. Because #goacc.
MINNESOTA (23-13) VS. FLORIDA STATE (22-13)
Time: 9:00 p.m. (LOL)
TV: ESPN2
THE SKINNY
We do this every time. EVERY. Time. DON'T. TURN. IT. OVER. Florida State managed to keep the first meeting between these two teams (a loss at Minnesota) within 10 points in spite of turning it over on 26.6% of its possessions to just 9.4% for Minnesota AND surrendering 38 free-throw attempts. It didn't help that Minnesota was just 29.7% from two-point range (though it made 7-of-16 threes). Still, FSU CANNOT turn it over like that again and hope to win. Just can't do it. It's pretty much the only thing Minnesota's defense does remotely well. And so STOP IT, FSU. STOP IT! FSU's 20.9% turnover percentage against Louisiana Tech was its lowest since March 9 so MORE OF THAT PLEASE!
NAMES TO KNOW
Aaron Thomas. He didn't have a lot of these this year for Florida State, but when Aaron Thomas had a stinker of a game, it was really a stinker. And he and a stinker against Minnesota back in December, with five points on 1-of-4 shooting (he did have three assists and two blocks), fouling out in 24 minutes. But that seems like eons ago, and not just because it was back on December 3. Thomas is AVERAGING 23 points on 23-of-42 shooting (and 17-of-25 from the free-throw line) in three postseason games, adding 6.3 rebounds. Simply put, he's been dominant. Yes, it's the NIT but it doesn't really matter, does it? It shouldn't. He's putting on a show, and why shouldn't that show continue?
Austin Hollins. Speaking of the first meeting between the two teams….well, Austin's last-namesake (not brother) Andre had a big game. Although Austin's game (16 points) was just fine. And he's decided he wants to keep playing, leading Minnesota to a win over Southern Miss with a career-high 32 points on 8-of-14 shooting (including 6-of-11 from three). He shoots nearly 55% from two on the year and just over 33% from three, but he's good at getting steals (55th in steal percentage). He's also clearly feeling pretty good right now and either he or his fellow Hollins will probably be a problem for FSU, but I couldn't pick them both and so I chose one of them. This is where you get the real analysis, folks.
STATS ARE FOR LOSERS
Minnesota is 240th in tempo, but hasn't played in a game under 60 possessions since March 1. Florida State is 143rd in tempo, by comparison, and has played two sub-60 games since March 1. Because ACC. …When Florida State and Minnesota played earlier this season on December 3, Minnesota was ranked 43rd in Ken Pom and Florida State was 35th. The Seminoles fell to 44th after that game while Minnesota rose to 36. Minnesota stayed in or around the top 40 until falling to 58 on February 28 and 57 after the Big 10 Tournament, but the Gophers are back up to 53. FSU has not been lower than 44th since the game after Minnesota all season and is back up to 37.
NARRATIVES
Florida State Win: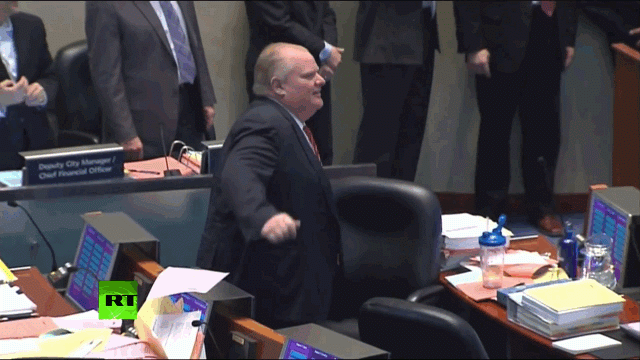 Florida State Loss:
PREDICTION
Florida State, 74-67. Can't we, as the ACC, have one team? Just give us one, FSU. You can do this. You've carried this league all year, FSU, in all sports. (Just football but that's all that matters.)
Overall: 130-51 (108-38 ACC) (22-13 Postseason)
Last Week: 2-2 (2-2 Postseason)