After suffering disappointing losses Wednesday in the ACC Tournament, a pair of the league's middle-of-the-road programs this winter, Clemson and Syracuse, are facing a stressful four days of anticipation and pondering as they await their fate for the NCAA tournament. Realistically, it's probably a period of waiting that won't end well for either the Tigers or the Orange as they stand by for the release of the field of 68. But depending on a few circumstances, one or the other just might have a shot.
Meanwhile, one of the ACC's most resurgent programs, Virginia Tech, stares down a rematch Thursday night in the ACC Tournament quarterfinals against Miami — the team it recently demolished to deprive the Canes of a share of the league's regular-season crown. Can Buzz Williams' Hokies force their way into an invitation if they keep winning?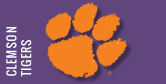 ON THE OUTSIDE LOOKING IN
Clemson's seventh-place, 10-8 finish in the ACC regular-season standings is clearly the biggest leg the Tigers have to stand on at this point.
Brad Brownell's troops picked up multiple signature wins this winter, including an epic trio of home triumphs over Louisville, Duke and Miami in January. And many will argue that finishing with a winning record in ACC regular season play, regardless of other factors, should merit a spot in the field.
But at 17-14, there's numerous schools that would seem to be more likely at getting a shot at the Big Dance than the Tigers at this point.
Losses to 13-17 UMass, as well as to a Minnesota squad that finished 8-23, hurt the most. Those games simply can't be brought back, and they've likely sealed Clemson's fate regardless of what it accomplished in January and February.
Clemson's setback to the Yellow Jackets in its ACC Tournament opener was particularly distressing, as the Tigers systematically blew an 18-point second-half lead, allowing Georgia Tech to force overtime and ultimately take the game, 88-85.
It was right there for Clemson. A win in this game, and an opportunity to play Virginia on Thursday, with a chance for another huge resume padder against the Cavaliers.
But the way the Tigers blew the game against Georgia Tech, with turnovers and stunningly poor decision-making in some of their late fouls, is something that would make it seem more likely Clemson is heading to the NIT.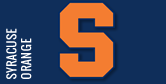 WAITING AND WATCHING
After losing its third game of the year to longtime rival Pittsburgh…

Get access to the rest of this article and unlimited access to the rest of ACCSports.com when you upgrade to Premium Access!
Premium Access members receive:
Complete access to recruiting news, rumors, and speculation for every ACC school in one source
Unlimited article access to ACCSports.com, anywhere, anytime, and on any device
Ability to participate in exclusive member polls and rankings
Expert recruiting analysis from Brick Oettinger and Adam Powell
Click on the button below to view all the benefits of becoming a Premium Access member.