3. P.J. Hall and Hunter Tyson (Clemson)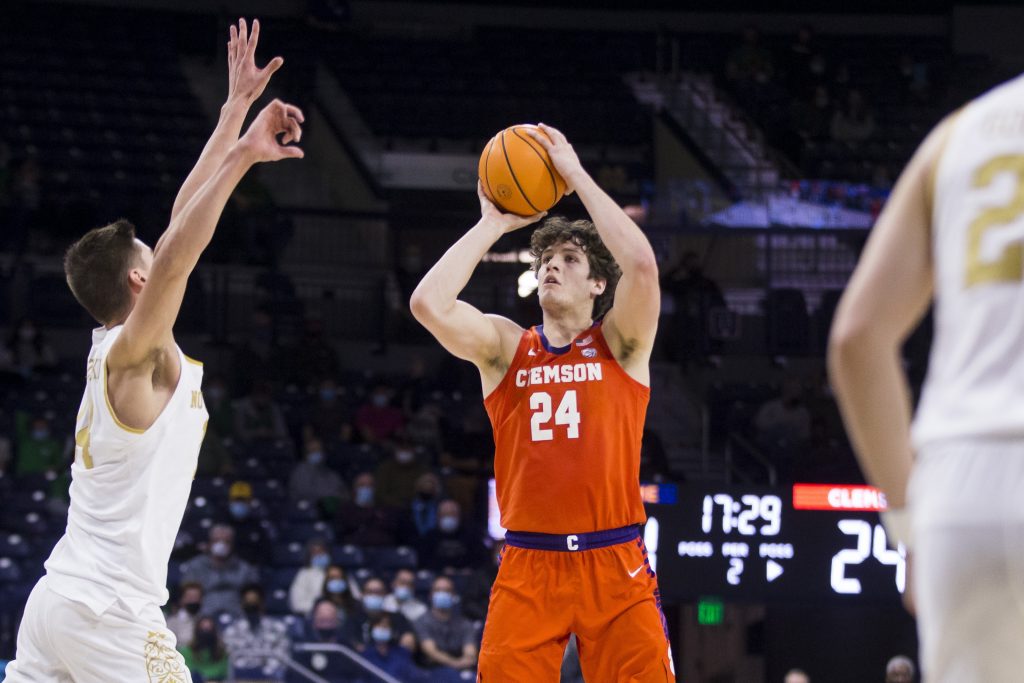 The undisputed leader of the Clemson Tigers in the 2022-23 season is P.J. Hall. In his sophomore campaign, Hall was a close second for the ACC Most Improved Player of the Year. His breakout story started with an average of 10 minutes on the court and 3.5 points per game during his freshman year, which transformed into 29 starts and upped his scoring average by nearly 12 points. A mobile player who can tackle both ends of the court, he jointly tallied 38 blocks while scoring 1.07 points per possession last season. With this burst in talent, he could be considered a top-three big man in the ACC.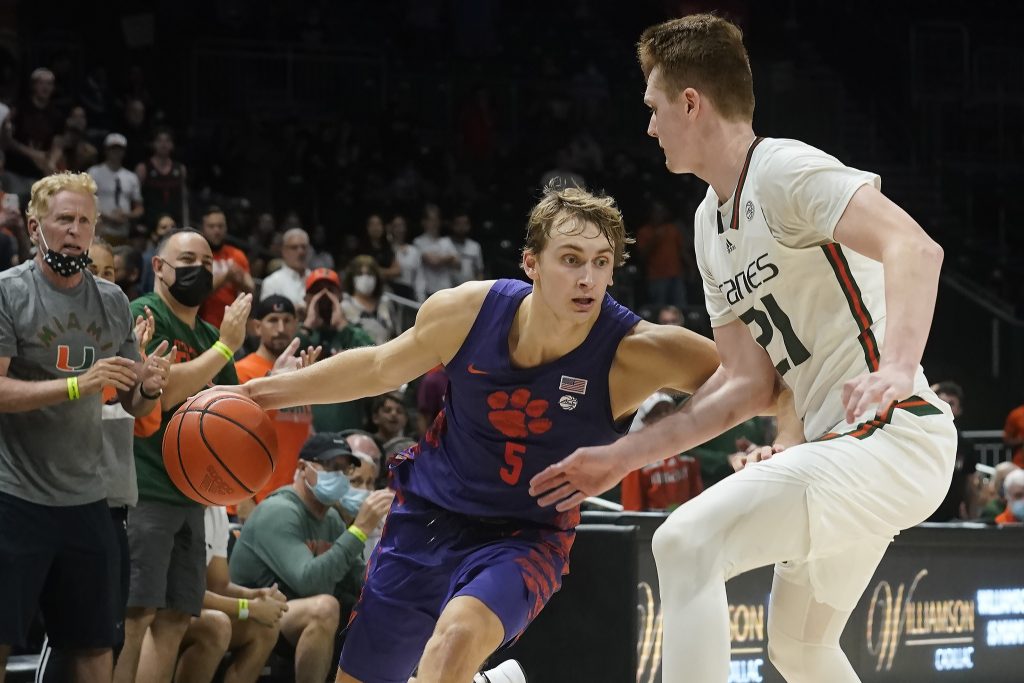 Hunter Tyson is another veteran name on the Clemson roster that will surely get some noise. A consistent grad student forward from Monroe, North Carolina, Tyson shot 46.6% from the floor last season and averages 75.2% from the free throw line in his four years with the Tigers. After suffering injuries the past two seasons — one causing him to wear a face mask and bear the name "Monroe Menace" — Tyson aims to stay healthy and use his extra year of eligibility to end his time with the Clemson program on a high note.