4. Norchad Omier and Anthony Walker (Miami)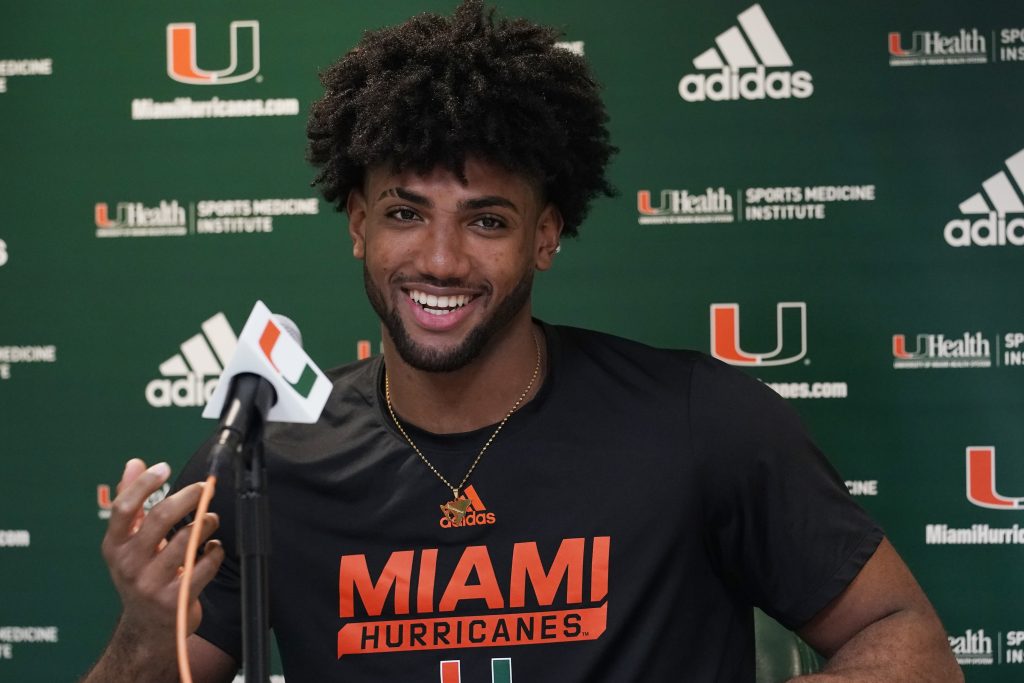 The Hurricanes have a weapon in Arkansas State transfer Norchad Omier. Coming off the program's first Elite Eight run last season, Miami has filled big man Sam Waardenburg's spot in the paint with one of the top forwards in the portal. Omier was Sunbelt Player of the Year as a starter for the Red Wolves, putting up 17.9 points and 12.2 boards on average and grabbing 20 double-doubles on the season. The third-year sophomore adds value for the Canes down low with his natural athleticism; his ability to score on the inside and bat away and steal balls — checking in at 1.9 blocks and 1.2 steals per game — will put the Hurricanes in a great spot for another run in the postseason.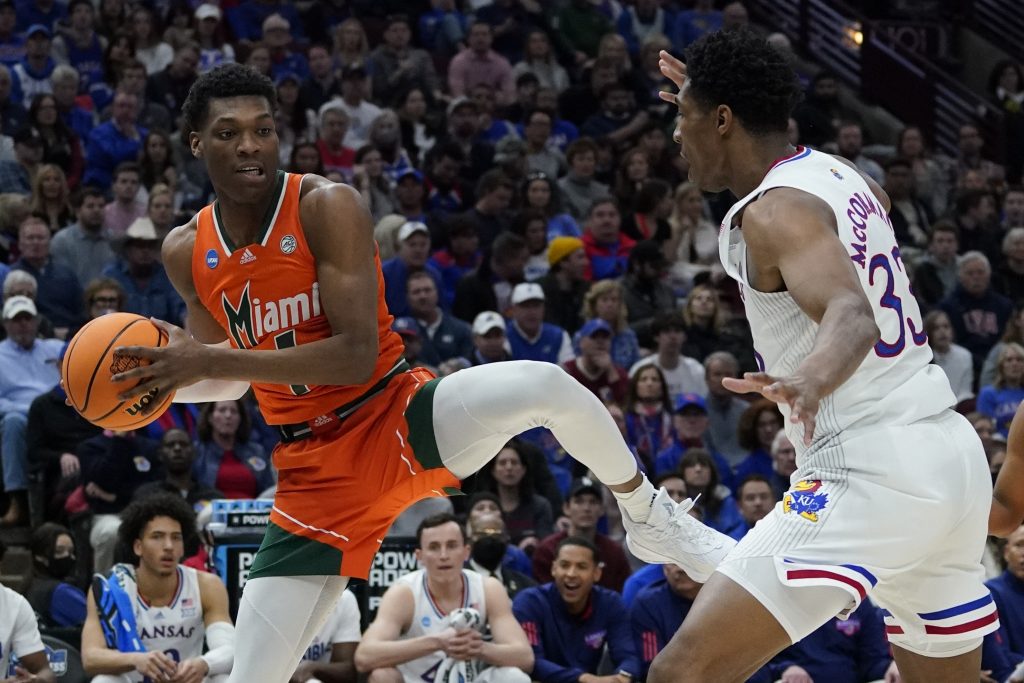 Anthony Walker made appearances off the Miami bench in every game during his third-year sophomore season. Standing at 6-9, Walker is projected to snag the starting spot at the four this season. In Miami's Elite Eight contest against Kansas, Walker got the ball off the glass five times — leading his teammates — while averaging 2.5 per game for the entire season. Walker will need to step up like he did against the Jayhawks this season, and hopefully Omier will be just the motivating factor needed to pair with the power forward.