For the last two seasons Jaylen Samuels has been the most-heavily targeted receiver on NC State's roster. The All-ACC Samuels was targeted 80 times in 2015 and 81 times in 2016, per Football Study Hall.
That trend will likely continue in 2017; Samuels is in line to catch bushel of football. It's no secret, though, that NC State has two gifted playmakers on the perimeter, too.
Wide receivers Stephen Louis and Kelvin Harmon form one of the best pass-catching duos in the ACC in 2017.
| | Targets | Catches | Catch Rate | Yards | TDs |
| --- | --- | --- | --- | --- | --- |
| Jaylen Samuels | 81 | 55 | 67.9% | 565 | 7 |
| Stephen Louis | 70 | 35 | 50.0% | 678 | 2 |
| Kelvin Harmon | 45 | 27 | 60.0% | 462 | 5 |
*Target statistics from Football Study Hall
It looked as though NC State would desperately miss veteran wide receiver Jumichael Ramos when he went down with a knee injury last July. Ramos will return in 2017, but that injury cost him the entire 2016 season, and in his place, Louis and Harmon rose.
Stephen Louis
When you think Stephen Louis, think big plays. Louis missed the entire 2015 season due to shoulder surgery, but he returned in style last season.
Not only was Louis one of only five ACC players to average over 19 yards per reception, but he was also one of only 14 ACC players to have at least one game of 100 yards receiving on five of fewer catches. In fact, Louis and Ahmmon Richards of Miami were the only two players in the league to hit that benchmark multiple times.
According to cfbstats.com, eight of Stephen's 35 receptions (22.9 percent) went for 25-plus yards. One of those receptions was a 59-yarder that he housed against UNC.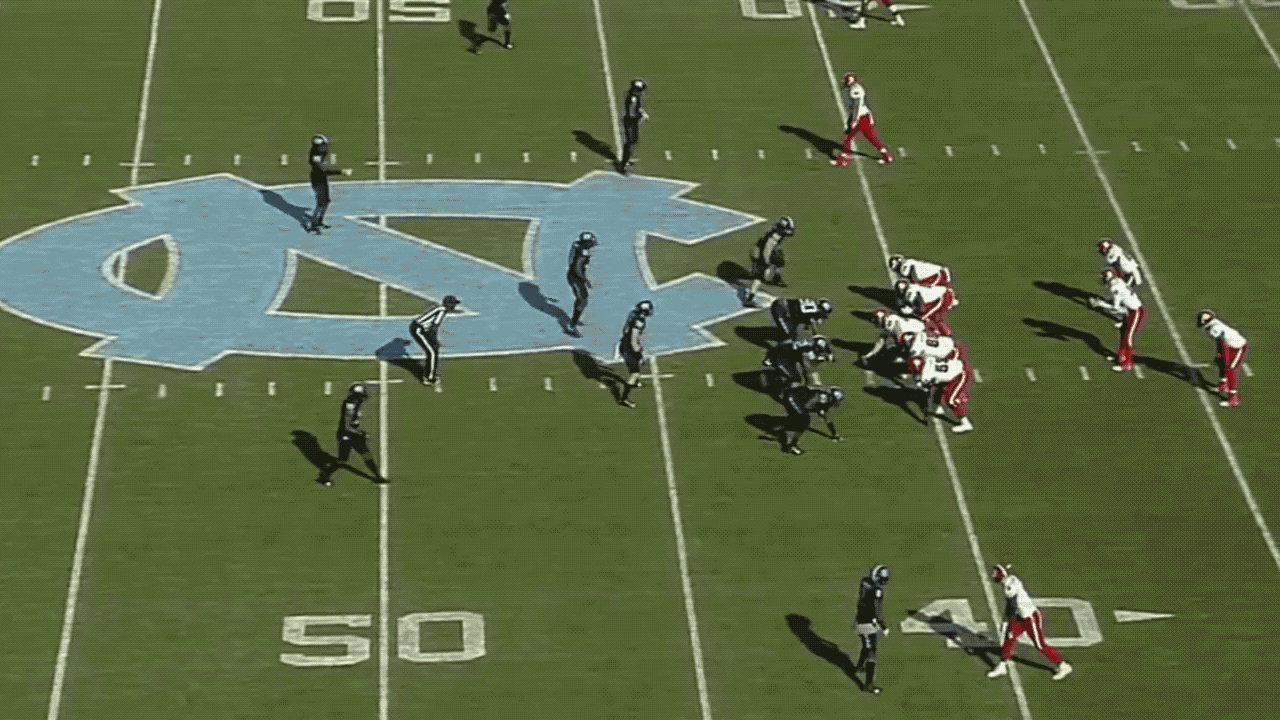 The 6-foot-2 Louis was the second-most targeted player (70) on NC State's roster — behind only Samuels. However, Louis hauled in just 50 percent of those passes; this is why he averaged just 9.7 yards per target — nearly 10 yards below his yards per reception average (19.4).
On this note: the next step for Louis is to become a more reliable receiver. If he can climb that catch rate up to 60 or 65 percent, then the Wolfpack will have a truly electric and dependable receiver to break games open with.
Kelvin Harmon
The 6-foot-3 product of New Jersey was a revelation for the Wolfpack as a true freshman. Kelvin Harmon is big, physical and secure with the football.
Harmon hauled 60 percent of the passes thrown in his direction this season. That's doubly impressive when you consider the type of routes he primarily runs; Harmon gets vertical along the sideline as much as possible. He doesn't get to run a constant barrage of bubble screens that can pad some of those catch efficiency metrics.
As a freshman, Harmon averaged better than 17 yards per reception; ten of his 27 catches (37 percent) went for at least 15 yards.
The degree of difficulty on some of his catches is just ridiculous, too.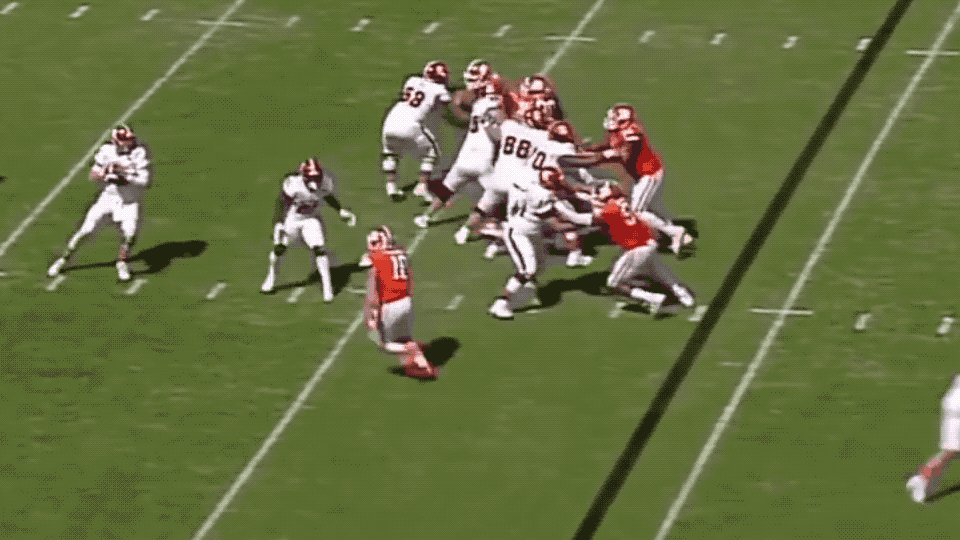 That is such a pro play, and it came against Cordera Tankersley — who will spend time this fall covering NFL receivers.