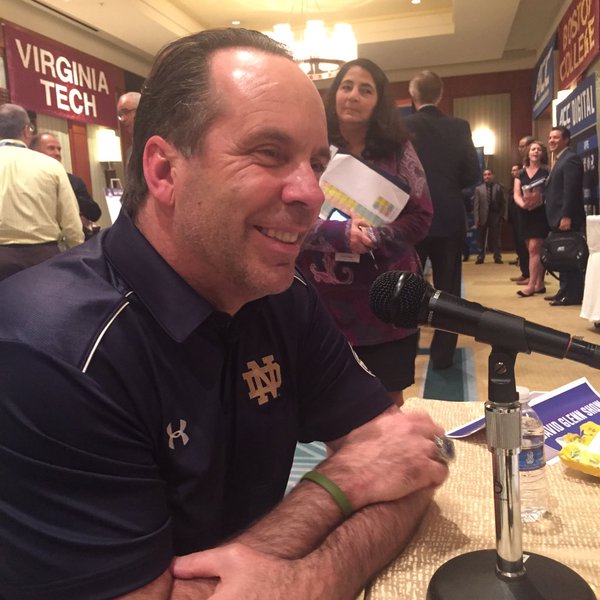 Notre Dame head coach Mike Brey knows Jerian Grant and Pat Connaughton took their ACC Championship rings with them when they left school. But he also knows the title of "ACC Champions" belongs to him and his team as they begin the 2015-16 season.
Brey, who grew up in Maryland pulling for Terp teams that often fell short of an ACC crown, also knows history of the league and the importance of winning the conference tournament, and he has spent the offseason making sure his players and fans do as well.
When Brey sat down with David Glenn at ACC Operation Basketball, he shared a funny anecdote about the student stores at Notre Dame selling shirts that read ACC Tournament Champions. Knowing the tournament champ is the ACC champ, Brey called the store to have them simply print ACC Champions on the shirts.
Brey will aim for ACC title No. 2 with some returning veterans and some new faces. Listen to the full interview below: