Lauren Brownlow breaks down the upcoming Belk Bowl matchup.
Two teams that got off to disappointing starts and turned things around! Two teams that lost their starting quarterbacks! Two teams that are ranked 105th or worse in penalty yards per game! Two teams that have been known to derp it up in the red zone! BROUGHT TO YOU BY PRACTICAL, PLEATED SLACKS! Belking is a verb that no longer means practical yet stylish! IT NOW MEANS ANYTHING CAN HAPPEN! (Thanks to Duke and Cincinnati last year, by the way, for that becoming a verb.)
NORTH CAROLINA (6-6) VS. CINCINNATI (9-3)
Time: 3:20 p.m.
TV: ESPN
KEY FOR CINCINNATI
Avoid punting! And if you do have to punt, tackle! On paper, it might cause one to raise an eyebrow when seeing that Cincinnati is 113th nationally in average yards per punt return surrendered (12.86). Carolina and Ryan Switzer (aka "Switz Beatz", because this is a great nickname and can't we stop nicknaming Caucasian players "White (fill in the blank)"?) lead the nation in punt return average. Except … well ... here's the thing. Cincinnati doesn't punt much. And when it does punt, those punts generally aren't returned. The Bearcats are fantastic on third down, converting 50% of their chances (11th nationally). UNC's defense, in case you're just tuning in, has been … bad on third down. And so if Cincinnati doesn't have to punt, it doesn't have to worry about giving up a long punt return! OMG I SHOULD TOTALLY GET INTO COACHING THIS IS A BRILLIANT STRATEGY SOMEONE CALL TOMMY TUBERVILLE! (But yeah, if you're Cincinnati, you want to keep from having to punt a lot and if you do have to, just, um, find Ryan Switzer? Or cover him? NAILED IT!)
KEY FOR NORTH CAROLINA
Oh, hello, UNC secondary. You will be needed. The most terrifying two sentences a UNC football fan could read? (Related solely to on-field analysis, of course.) I say yes. The thing is, the UNC pass defense has not been all that bad, really. It's 52nd nationally (out of 125 teams) and got a lot better as the year went on. Of course, it went from "gah!" to "not bad!" Still, an improvement. And one thing the Tar Heel secondary always was this season was opportunistic. It allowed 16 touchdowns to 12 interceptions, but most of the interceptions felt like they came in big moments during UNC wins. And Cincinnati's pass offense this season has been feast or famine. The Bearcats average 8.7 yards per pass attempt, tied for 11th-highest nationally, but of the teams in the top 35 or so in that category, no team has thrown as many interceptions as Cincinnati does (16). Most teams in that top range of yards per attempt have 11 or fewer, just for the sake of perspective. And so there will likely be interceptions to be had, if the UNC defense can catch them. Unlike the Duke game, for example.
HERE

'

S A GUY
Brendon Kay. Not only did Cincinnati's senior quarterback have to step into the starting role after the second game of the year, but he also had to fill the shoes of Munchie Legaux – Cincinnati's former starting quarterback who has the best name in college football. And your name is "Brendon Kay"? Boring. Anyway, Kay has been anything but boring. He's 25th in the country in passing (259.0 yards per game) and has 22 touchdowns to 11 interceptions. And he's averaging 8.7 yards per attempt and completing 68.4% of his passes. Basically, when he completes a pass, it's generally going a long way. And when he doesn't, it often goes to the other team. This is science. Okay, it's an oversimplification. In the first three games of Cincinnati's six-game winning streak (the Bearcats won six of seven to end the season), Kay completed 75-of-96 passes (78.1%) for 891 yards (nearly 300 a game), seven touchdowns and one interception. In Cincy's last four games – three wins, one loss – he was even better, completing 102-of-160 passes for 1,394 yards (348.5 per game), eight touchdowns and six interceptions. He did have two touchdowns to four interceptions in the last two games, but it's clear he's comfortable getting the ball to Cincinatti's playmakers. Or the other team. Whichever.
THIS GUY
Marquise Williams. The redshirt sophomore quarterback basically has one more game to prove to this coaching staff (and whomever the offensive coordinator will be next year, assuming UNC promotes from within after offensive coordinator Blake Anderson left for the Arkansas State job) that he can be the guy. Obviously, he has spring ball and all that good stuff. But this is his last game to have a chance to prove it, and he's probably going to take advantage of it. After a 1-3 start, Williams got his first career start at Virginia Tech, of all places, and did pretty well even in a loss. He saw action in each of UNC's final eight games (over which the Tar Heels were 5-3) and his ability to escape oncoming rushers a bit more nimbly than Bryn Renner did helped reignite the Tar Heel offense. He's never going to complete a high percentage of his passes (well, probably not this year, anyway), but UNC needs him to take care of the ball. In wins, Williams threw 10 touchdowns to just one interception (compared to four TD's and five picks in UNC's losses), though he averaged nearly the same number of yards per game (154.8 in wins and 149.5 in losses).
STATS ARE FOR LOSERS
These two schools got off to a combined 4-7 start (UNC was 1-5, Cincinnati 3-2) and finished the season on a combined stretch of 11-2. … The Tar Heels are just the sixth team since 2006 to start the season 1-5 and still reach a bowl. Just one of the other teams to do it – Rutgers in 2008 – was from a BCS conference. … This will be UNC's fourth appearance in the Charlotte bowl game, but the Tar Heels are still winless in it. … UNC leads the all-time series with Cincinnati, 2-0. The last meeting was in 1991 in Chapel Hill, a 51-16 Tar Heel win. … Cincinnati wide receiver Shaq Washington is 13 catches away from setting the school's single-season record for receptions, while Kay is 11 completions and 422 passing yards away from setting the single-season mark in each category. … Cincinnati has been to 14 bowl games in its 126-year program history, and seven of those have come in the last eight years.
NARRATIVES
North Carolina Win:
ABOVE .500!!!!!!!! BOWL WIN!!!!!!!!!! OPTIMISM!!!!!!!! YOUNG TALENT!
North Carolina Loss: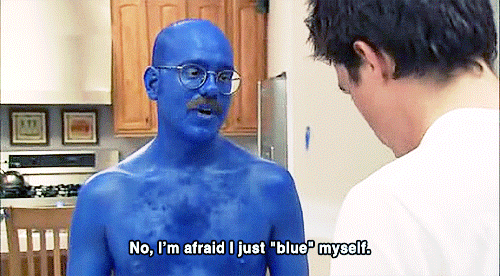 PREDICTION
North Carolina, 38-34. I have very little to no confidence in this pick coming true. Except for the fact that I already picked it, and I figure, Vegas knows.
Overall: 86-27 (38-19 ACC)
Postseason: 2-1