Back in the middle of September, the 2020 Maui Invitational was officially moved from Hawaii to Asheville, North Carolina due to COVID-19.
The 2020 event has a strong eight-team field, which includes UNC as the ACC's representative. The rest of the field is compromised of Alabama, Stanford, UNLV, Texas, Davidson, Providence and Indiana.
Now, the official bracket for the event has been released; North Carolina will open up against UNLV. That game will take place on Nov. 30 with a 7:00 p.m.
Sources: The bracket for the 2020 Maui Invitational in Asheville is set.

North Carolina/UNLV
Alabama/Stanford
Texas/Davidson
Indiana/Providence

— Jon Rothstein (@JonRothstein) October 7, 2020
If North Carolina is to win that game, the Tar Heels will play the winner over Alabama-Stanford — coached by two of the best in the business, Nate Oats and Jerod Haase.
The full bracket can be viewed below.
The Full Bracket: 2020 Maui Invitational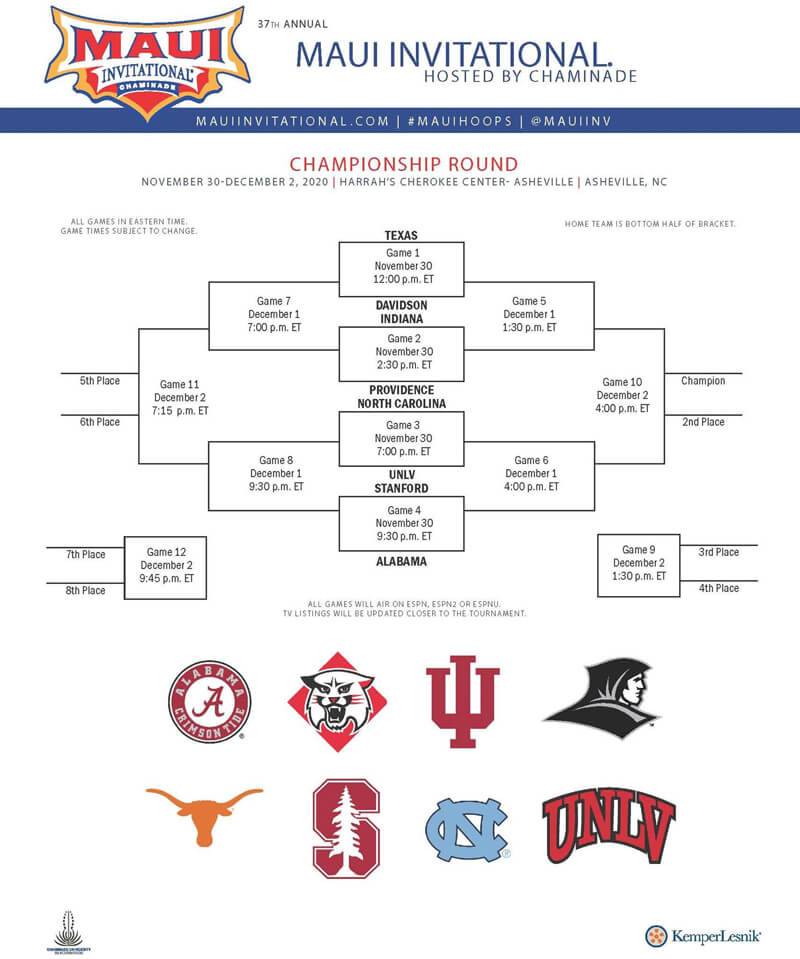 Read More on UNC Basketball
5-star Jabari Smith will announce his college pick on Oct. 9