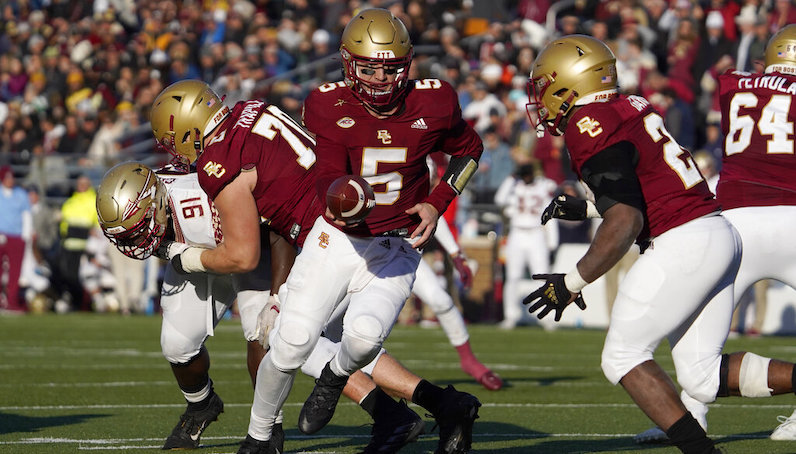 2. Pat Garwo III, Boston College
At 5-foot-8, 208 pounds, Pat Garwo III isn't the most physically-imposing runner; however he uses his low center of gravity and breakaway speed to run over and around would-be defenders. Garwo was mostly a depth guy his first two seasons in Chestnut Hill, but he found his lane in 2021.
Garwo became the 19th player in program history to run for over 1,000 yards in a season: 1,045 yards and seven touchdowns, with an average of 5.1 yards per carry.
---