Back on Saturday night, things got a little topsy-turvy at the office for the Clemson Tigers. Following the loss at Notre Dame, Clemson dropped from the No. 1 ranking in both the AP Poll and the ACC Football Power Rankings. Read more.
No. 1 Notre Dame
In one of the wackiest games of the season, so far, Notre Dame followed Kyren Williams on the ground and the steady decision-making of Ian Book to an upset victory over Clemson.
Kyren Williams is the first player with 3 rush TDs in a game against Clemson since Dalvin Cook had 4 on Oct. 29, 2016.

This is Williams' 4th game with multiple rush TD this season, tied with C.J. Prosise in 2015 for the most in a season by a ND player over the last 20 years. pic.twitter.com/AjQdeJg61m

— ESPN Stats & Info (@ESPNStatsInfo) November 8, 2020
Williams, excellent in blitz pick-up all game, ran for 140 yards (6.1 yards per carry) and three touchdowns; Book completed 22-of-39 pass attempts (56.4 percent) for 310 yards and 4-yard touchdown pass to Avery Davis that allowed Notre Dame to tie the game up with 22 seconds left in regulation.
Next up: at Boston College, Saturday (11/14), 3:30 p.m.
Record: 7-0
No. 2 Clemson
Clemson didn't have a full deck on the road against Notre Dame; the Tigers played without Trevor Lawrence, James Skalski, Mike Jones and Tyler Davis — all excellent players. Even then, Clemson had a great chance to win this game on the road and preserve its undefeated record, thanks to 439 passing yards and three total touchdowns from DJ Uiagalelei.
However, this was a far from perfect game for Clemson: three turnovers and a mismanaged clock over the final two minutes of regulation proved costly.
Brian Kelly asked if Travis Etienne was the focus of the game plan, first, second and third.

"Obviously."

— Pete Sampson (@PeteSampson_) November 8, 2020
At this point, though, Clemson still remains in in the CFP picture.
Next up: at Florida State, Saturday (11/21), 12:00 p.m.
Record: 7-1
No. 3 Miami
Here's a newsflash: D'Eriq King is really good at football. NC State dared Miami and King to push the ball down the field last Friday; the Hurricanes were more than happy to oblige.
King completed 31-of-41 pass attempts (75.6 percent) for 430 yards (10.5 yards per attempt), 5 touchdowns and zero interceptions. Playing without tight end Brevin Jordan, four different receivers caught 6+ passes and a touchdown toss from King.
In true dual-threat fashion, King also ran for 105 yards on 15 carries.
Last night, D'Eriq King became the first FBS player to throw for 400 yards and 5 touchdowns and also rush for 100 yards in a game since…King in 2018.

This is the 6th time a QB has hit those numbers in a game in the last 10 seasons, and King is the only player to do it twice pic.twitter.com/e8reOwsj5N

— ESPN Stats & Info (@ESPNStatsInfo) November 7, 2020
Next up: at Virginia Tech Tech, Saturday (11/14), 12:00 p.m.
Record: 6-1
No. 4 North Carolina
A rivalry game turned quickly into a laugher as North Carolina jumped out to a 28-0 lead early in the second quarter at Duke; by halftime, UNC led 42-10.
This was another opportunity for Javonte Williams to stretch out his legs and run all over an opposing defense: 12 carries, 151 yards (12.6 yards per carry) and three touchdowns. Williams also caught four passes, including a 2-yard pitch from Sam Howell; all four of his touchdowns came in the first half.
Williams now leads the FBS this season with three games of 150+ rushing yards and 2+ rushing touchdowns.
Next up: Wake Forest, Saturday (11/14), 12:00 p.m.
Record: 5-2
No. 5 Wake Forest
Riding a four-game winning streak, and coming off an open weekend, Wake Forest should be ready to roll against North Carolina. Break out the Book of Football Cliches, but Wake Forest-UNC seems destined to turn into a track meet. Can Wake Forest's defense keep up with a UNC offense that ranks No. 9 nationally in efficiency, per ESPN, 12th in points per play (0.55)?
Next up: at North Carolina, Saturday (11/14), 12:00 p.m.
Record: 4-2
No. 6 Virginia Tech
Look, Virginia Tech performed a series of baffling football maneuvers in leverage situations, which potentially cost the Hokies a home win over Liberty. Attempts to "ice" opposing kickers should've been shelved years ago as a football tactic; however, if anyone tries this again after what happened to Justin Fuente and VT on Saturday, then, man, I dunno.
The ending of No. 25 Liberty vs. Virginia Tech was wild as the Flames reach 7-0! 👀 pic.twitter.com/FHz6Nkld4X

— SportsCenter (@SportsCenter) November 7, 2020
Next up: Miami, Saturday (11/14), 12:00 p.m.
Record: 4-3
No. 7 Boston College
You won't score too many Cool Points for a 3-point win over Syracuse, but Boston College continues to push along. Now 5-3, can the Eagles and quarterback Phil Jurkovec — going up against his old team — play spoilers next week?
Next up: Notre Dame, Saturday (11/14), 3:30 p.m.
Record: 5-3
No. 8 NC State
Prior to Friday's matchup with Miami, the last time NC State's defense allowed 400+ passing yards and 5+ touchdowns in a single game came against Clemson and Tajh Boyd in 2012, when the Tigers hit the Pack up for 62 points.
On a positive note, Bailey Hockman and NC State's offense were solid: 410 total yards, 7-of-12 on 3rd down conversions.
Updated #ACC QB efficiency. Jordan Travis regressing a bit (Pass game the culprit). Bailey Hockman moving in the right direction. Ian Book still getting heat from ND fans for some reason #CollegeFootball #FSUTwitter pic.twitter.com/fN9gQE0DlB

— Noles Analytics (@ScalpRNoles) November 8, 2020
Next up: Florida State, Saturday (11/14), 7:30 p.m.
Record: 4-3
No. 9 Pittsburgh
Kenny Pickett returned to stabilize the offense (210 passing yards), but it was Pitt's defense that carried the day in a blowout win over FSU. The Panthers harassed Florida State's offense — resulting in three turnovers and seven sacks.
Next up: at Georgia Tech, Saturday (11/14), 7:00 p.m.
Record: 4-4
No. 10 Virginia
Massive game this week for UVA: Following an open weekend, can the Cavaliers make it two in a row after the upset win against UNC? Louisville has won four out of the last five against Virginia.
Next up: Louisville, Saturday (11/14), 3:30 p.m.
Record: 2-4
No. 11 Louisville
Despite the 2-5 record, Louisville remains inside the top 45 nationally in both ESPN's FPI and the Sagarin rankings.
Next up: at Virginia, Saturday (11/14), 3:30 p.m.
Record: 2-5
No. 12 Georgia Tech
If the Yellow Jackets hope to make conditions suitable for freshman quarterback Jeff Sims, Georgia Tech will need another big-time performance from Jahmyr Gibbs against Pittsburgh.
Next up: Pittsburgh, Saturday, (11/14), 7:00 p.m.
Record: 2-5
No. 13 Syracuse
Syracuse has now lost five straight games, though last Saturday's loss to Boston College was the smallest-margin defeat (-3) Cuse has had all season. So, I mean, at least there's that.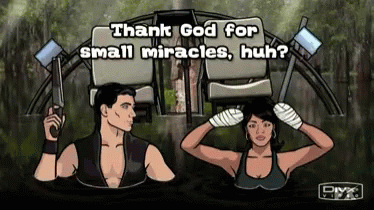 Next up: at Louisville, Friday (11/20), 7:00 p.m.
Record: 1-7
No. 14 Florida State
Three different Florida State quarterbacks threw interceptions in the loss to Pittsburgh; this program simply cannot protect its quarterbacks, nor receive adequate QB play. It's a bad combination. As a team, FSU averaged just over 3.5 yards per pass attempt vs. Pitt.
Mike Norvell on true freshman QB Chubba Purdy's play vs. the Panthers, facing the nation's No. 11 defense who brought a lot of pressure, who finished the game with 7 sacks, 14 TFLs, 3 INTs, 3 PBUs, 5 QB hurries & 1 forced fumble…

More from Norvell:https://t.co/0JxRFKE6be pic.twitter.com/ybrWl0MNya

— Warchant.com (@Warchant) November 8, 2020
Folks, that's not great. The offense is an absolute mess for coordinator Kenny Dillingham.
Next up: at NC State, Saturday (11/14), 7:30 p.m.
Record: 2-5
No. 15 Duke
At least Danny Dimes was victorious over the weekend.
Losing QBs yesterday:

Brady
Wilson
Rivers
Stafford
Murray

Winning QB yesterday:

Daniel Jones

Crown him.

— Ben Swain (@TheBenSwain) November 9, 2020
Next up: Wake Forest, Saturday (11/21), 12:00 p.m.
Record: 2-6
Contributor Rankings
| | Brian Geisinger | Josh Graham | Consensus |
| --- | --- | --- | --- |
| 1 | Notre Dame | Notre Dame | Notre Dame |
| 2 | Clemson | Clemson | Clemson |
| 3 | Miami | Miami | Miami |
| 4 | North Carolina | North Carolina | North Carolina |
| 5 | Wake Forest | Wake Forest | Wake Forest |
| 6 | Virginia Tech | Virginia Tech | Virginia Tech |
| 7 | Boston College | Boston College | Boston College |
| 8 | NC State | NC State | NC State |
| 9 | Pitt | Pitt | Pitt |
| 10 | Virginia | Virginia | Virginia |
| 11 | Louisville | Georgia Tech | Louisville |
| 12 | Syracuse | Louisville | Georgia Tech |
| 13 | Duke | Florida State | Syracuse |
| 14 | Florida State | Duke | Florida State |
| 15 | Georgia Tech | Syracuse | Duke |
Read More on ACC Football Power Rankings
Notre Dame jumps to No. 2 in AP Rankings following home win over Clemson