NO. 1 VIRGINIA (30-6) VS. MICHIGAN STATE (28-8) (NCAA) (MADISON SQUARE OMGARDEN!!!1!)
Time: 9:57 p.m.
TV: TBC
THE SKINNY
So, defense, Virginia. Good news! You usually do that very well! But Michigan State has shot below 50% eFG% nine times all season and is 4-5 in those games. The Spartans can shoot a little bit, and they're even more dangerous than normal this year because of the added dimension of three-point shooting. They're 39.3% from distance this year, 14th nationally, and have made 34-of-89 three-pointers in postseason play (counting the Big Ten Tournament). They're 17-of-40 in the NCAA Tournament. Virginia's three-point defense is 65th nationally (32.2% allowed), but the Cavaliers have only played one team all season ranked higher than Michigan State in three-point shooting – Duke, who they split with (and Duke was 18-of-36 from three in the two games).
So the big key, of course, will be how well Virginia can limit Michigan State from scoring in other ways, the way it did to Duke. The Blue Devils shot 28-of-76 from two and just 22-of-31 from the foul line in two games against Virginia, and the Cavaliers are going to have to limit Michigan State similarly. Virginia has to do what it's done all season (well, most of the season, to be fair) on the offensive end – stay patient, get the shots it wants rather than the shots Michigan State wants it to get and, you know, make them. Oh, and also, make free throws. No, seriously.
NAMES TO KNOW
Adreian Payne. Michigan State's senior stretch-5 is going to be a bit of a matchup problem for the Cavaliers, although Akil Mitchell certainly showed against Duke that he's capable of chasing around a perimeter player, should Virginia need to go small. If Mike Tobey, bad thumb and all, is guarding Payne? Well, yikes. But Michigan State's senior 6-10 center is shooting 54.4% from two, 43.8% from three (and he's attempted 89 of them, so it's not like a super small sample size) and 78% from the foul line. He's also a great rebounder, particularly on the defensive glass (23%, which is 75th nationally). He's also drawing 5.3 fouls per 40 minutes, though Virginia isn't necessarily a team that fouls a lot. Still, his ability to get out on the perimeter and hit shots and score effectively from all over the court makes him tricky to guard, but if any team can find a way, it's Virginia. Oh, and he's averaging 22.3 points in the last four games, even with a 12-point game against Harvard.
Joe Harris. Remember him? Good old Joey Hoops is still a thing, and really always has been – even if he doesn't know it. Oh, we're still talking about basketball? Remember that thing where Harris deferred to some of his younger teammates to carry the offensive load? Well, he's actually still doing that, but he's scoring more efficiently himself, too, averaging 14.8 points 26-of-53 shooting (15-of-24 from two) and it just feels like whenever the Cavaliers need a momentum-changing basket this postseason, Harris has been there to provide it. Seniors are invaluable this time of the year, particularly in the backcourt, though a bad game out of Harris (with a high usage percentage, especially) could spell the end for Virginia. But a really good game? Yeah.
STATS ARE FOR LOSERS
This isn't your very-slightly-older brother's Michigan State team – the Spartans are 104th in offensive rebounding percentage this year (33.4%), their lowest ranking since 2004 (217th at 32.5%). In fact, it's just the second time since 2007 that Michigan State has even been ranked outside the top 41 in offensive rebounding. …Michigan State is 9-7 in games with fewer than 66 possessions and 20-1 in games with 66 or more possessions (the lone exception, of course, was a 74-possession loss to UNC in December). …
Speaking of which, Virginia hasn't played a ton of games at that kind of pace but in its six games at 66 possessions or more, it is 5-1, including its thrashing of Memphis last weekend (66 possessions). …Four of Virginia's last five opponents are top 40 Ken Pom teams, and Virginia has beaten them by an average margin of 10.8 points, holding all four to one of their six worst offensive performances of the year. All while Virginia posted a top-eight or better offensive efficiency against said top-40 opponents in two of the four wins, including a 117.7 against Memphis (fourth-highest the Tigers allowed all year).
NARRATIVES
Virginia Win: #GoACC! #GoACC! #GoACC!
Virginia Loss: 🙁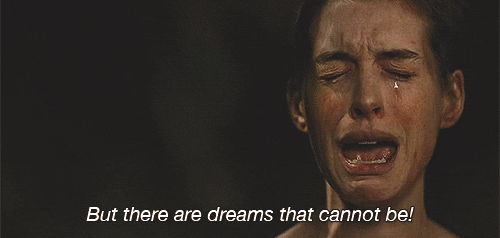 PREDICTION
Virginia, 74-68. I've been riding with the Cavaliers all postseason, and I'm not going to stop now. I like Michigan State a lot, don't get me wrong. But I think the Cavaliers are more than ready for this, AND Tony Bennett gets the added benefit of playing up the whole underdog thing if he wants! Don't give the ACC sadz, Virginia.
Overall: 130-50 (108-38 ACC) (22-12 Postseason)
Last week: 9-5 (9-5 Postseason)