The calendar is nearing the end of October. Division races are hardening, a couple teams have emerged as the league's top options; however, there's so much uncertainty in the middle of the ACC. With this week's ACC Power Rankings ready to roll, a quick message to like 60 percent of the conference: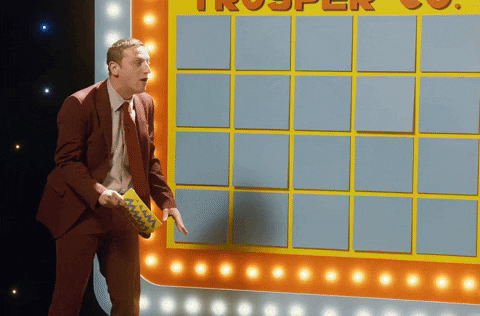 1. Tied: Pittsburgh and Wake Forest
Pitt
Pitt's defense dominated a hapless Clemson offense, while Kenny Pickett went for 302 yards and two more touchdowns through the air. That's the recipe for the Panthers; on Saturday, it produced a 27-17 home win over Clemson.
Pickett ranks 9th in the FBS with an average of 319.4 passing yards per game. He also checks in at No. 3 nationally in terms of ESPN's QBR metric — behind only C.J. Stroud and Bryce Young.
Going back to the 2000 season — Pickett is one of only three FBS quarterbacks to throw for 20+ touchdowns (on 220+ pass attempts) and one or fewer interceptions through the first seven games of a season. The other two are Colby Cameron (2012) and Justin Herbert (2019).
Wake Forest
Wake Forest kept humming on offense with a record-setting day during a road win over Army, 70-56. Those 70 points are the third-highest single-game total in program history, and the most ever for a Wake Forest road game.
Sam Hartman was clutch, again: a career-high 458 yards on 23-of-29 passing, to go along with five touchdown passes.
3. Tied: NC State and Virginia
NC State
NC State let a golden opportunity slip away at Miami; however, nothing has changed just yet for the Wolfpack. The Nov. 13 matchup with Wake Forest looms as the imperative.
Making matters worse: NC State's defense, which is already banged up, suffered another key injury — linebacker Isaiah Moore.
NC State MLB Isaiah Moore is out for the remainder of the game. Now cornerback Shyheim Battle is down.

— Manny Navarro (@Manny_Navarro) October 24, 2021
Moore, who has played some incredible ball for the Pack in 2021, is a leader on the defensive side. If he were to miss serious time, it would severely hamper the defense.
Virginia
Brennan Armstrong went nuts against Georgia Tech; the lefty quarterback accounted for six total touchdowns and 396 passing yards. Armstrong ranks No. 2 nationally in passing yards per game: 402.5.
Total Yards, P5 players:
1 Brennan Armstrong, 3397
2 Bryce Young, 2493
(diff = 904)
34 Dylan Morris, 1617
(diff = 876)

— 💫🅰️♈️🆔 (@ADavidHaleJoint) October 24, 2021
(Side note: it's going to be a shame when one of Pickett, Hartman, Armstrong and Sam Howell ends up left off the top three All-ACC rosters.)
5. Clemson
Clemson's defense is good, but defense alone can't win games — especially when faced with a high-powered offense. Every so often, a team will need its offense to step up and make some plays. That simply hasn't happened with Clemson in 2021.
Unfortunately, a tough season for D.J. Uiagalelei continued at Pitt, too: 12-of-25 pass attempts for 128 yards and two interceptions.
Dabo Swinney pulled DJ Uiagalelei after the shovel pass pick six. He is 11-of-23 for 101 yards and two picks.

That means Vegas' top 2 preseason Heisman favorites have now been benched.

— Stewart Mandel (@slmandel) October 23, 2021
6. Louisville
It wasn't pretty, but thanks to three rushing touchdowns from Malik Cunningham, Louisville got it done. The Cards defeated Boston College 28-14, which improved their record to 4-3 (2-2 ACC).
According to ESPN's catch-all efficiency metric, Louisville ranks as a top-40 team nationally.
7. Georgia Tech
Georgia Tech's defense is moving in the wrong direction. Despite strong performances from quarterback Jeff Sims and running back Jahmyr Gibbs, the Yellow Jackets gave up 48 points and fell on the road to Virginia.
8. North Carolina
Coming off an open weekend, we'll know more about this team following Saturday's marquee matchup with No. 11 Notre Dame.
9. Florida State
Florida State picked up its third straight win — this time in blowout fashion. Led by a strong rushing effort (365 yards on the ground), FSU dominated UMass in a 59-3 victory.
10. Tied: Syracuse and Miami
Syracuse
Behind a monster outing from quarterback Garrett Shrader, Syracuse picked up its first ACC win of the season — defeating Virginia Tech in Blacksburg, 41-36.
Shrader accounted for five total touchdowns, including three rushing scores. In total, Shrader ran for 174 yards; running back Sean Tucker also carried for 112 yards and another touchdown.
Curious if there's a higher duo than Tucker and Garrett Shrader. The latter has a chance to get 1,000 rushing yards despite not starting until Week 4. https://t.co/tA5Dzzuik4

— Stephen Bailey (@Stephen_Bailey1) October 25, 2021
Miami
Miami needed a win and that's exactly what the Hurricanes got on Saturday. Tyler Van Dyke carved up an injury-riddled NC State defense: 325 passing yard, four touchdowns and zero interceptions.
12. Boston College
It becomes more and more apparent, each and every week, that the loss of quarterback Phil Jurkovec simply can't be sustained by the Eagles. The offense is limited; opponents key in on Zay Flowers and the other 10 guys are unable to make them pay.
13. Virginia Tech
Folks, things are going well in Blacksburg. The Hokies have now lost three straight, which spells additional trouble for head coach Justin Fuente.
14. Duke
Y'all see those Paolo Banchero highlights this weekend?
👀👀 Extended highlights from today's scrimmage with Nova in DC! 👀👀

They're very tough. Great opportunity for both squads. pic.twitter.com/KdzMB1vDhJ

— Duke Men's Basketball (@DukeMBB) October 23, 2021
Contributor Rankings
| | BG | JG | Consensus | | |
| --- | --- | --- | --- | --- | --- |
| 1 | Pitt | Wake Forest | Pitt | | |
| 2 | Wake Forest | Pitt | Wake Forest | | |
| 3 | NC State | Virginia | NC State | | |
| 4 | Virginia | NC State | Virginia | | |
| 5 | Clemson | Clemson | Clemson | | |
| 6 | Louiville | Louisville | Louisville | | |
| 7 | Georgia Tech | Georgia Tech | Georgia Tech | | |
| 8 | UNC | FSU | UNC | | |
| 9 | Syracuse | UNC | FSU | | |
| 10 | Miami | Miami | Syracuse | | |
| 11 | FSU | Syracuse | Miami | | |
| 12 | Boston College | Boston College | Boston College | | |
| 13 | Virginia Tech | Virginia Tech | Virginia Tech | | |
| 14 | Duke | Duke | Duke | | |