In this week's ACC Football Power Rankings, we take a look at the good, the bad and the ugly in the Coastal Division. There's plenty to discuss. Let's jump right in.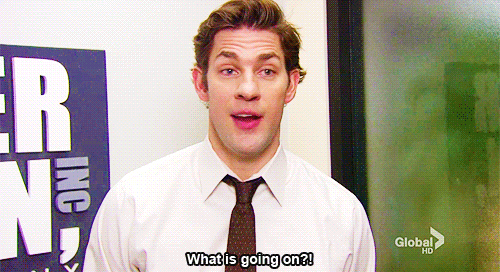 No. 1 Clemson
After a really productive sophomore season in 2018, Isaiah Simmons has taken his game to another level. Simmons leads Clemson with 8.6 tackles per game (43 total); he's also tops on the roster in sacks (3) and tackles for loss (6).
Top ranked player for @PFF at each position in the 2020 draft class:

QB: Tua Tagovailoa
RB: Travis Etienne
WR: Jerry Jeudy
TE: Jared Pinkney
OT: Tristan Wirfs
IOL: Netane Muti

DI: Marvin Wilson
Edge: Chase Young
LB: Isaiah Simmons
CB: Jeffrey Okudah
S: Grant Delpit

— Mike Renner (@PFF_Mike) October 3, 2019
As Clemson gets ready to host Florida State, Simmons must be ready to play a key role against one of the top offensive players in the ACC: Cam Akers.
Next up: Florida State
No. 2 Wake Forest
Wake Forest continues to sit pretty. The Demon Deacons exit a bye week at 5-0, ranked No. 19 in the AP Poll, led by one of the more dynamic passing attacks in the country (No. 27 season in FBS in offensive efficiency). Things are good, but they could get even better.
Most contested catches, FBS WRs:

Scotty Washington, Wake: 11
Emeka Emezie, NC State: 9
Thomas Hennigan, App St: 8
Trey Knox, Arkansas: 8
Sage Surratt, Wake: 8
Taysir Mack, Pitt: 8

— Cam Mellor (@PFF_Cam) October 1, 2019
The next three weeks could, ultimately, determine how this year shapes up in Winston-Salem. Jamie Newman and the Deacs are home for three straight Atlantic Division games: Louisville, FSU and NC State — with another bye week between the Seminoles and the Wolfpack. Win those three games, or get at least two out of three, and Wake Forest has the makings for one of the greatest seasons in program history.
Next up: Louisville
No. 3 Virginia
After a bye week, Virginia will travel south for its second straight road game: at Miami on Friday. The Hurricanes are reeling after Saturday's gut-wrenching loss to Virginia Tech; this presents a major opportunity for the Cavaliers. Virginia, however, opens up as a slight road underdog.
Joe Reed is the only player in @ACCFootball history to have 1,700+ career kick return yards and a career average of 28+ yards per return.

In the ACC annals, his 2,587 career return yards ranks No. 5 all-time & his 28.1 career average per kick return is tied for No. 3. #GoHoos pic.twitter.com/Oqz3Yx6ygJ

— Vincent Briedis (@VincentBriedis) October 2, 2019
Win here and Virginia would move to 5-1 — with an extra day to prepare for hosting Duke the following Saturday. UVA is still undefeated in conference play (2-0); the next two games could prove pivotal in a Coastal Division that seems to grow more chaotic by the day.
Is the Coastal the best division? No. Is it the weirdest? Yes.

— Justin Ferber (@Justin_Ferber) October 6, 2019
Next up: at Miami (Friday, 10/11)
No. 4 North Carolina
During Saturday's 38-22 road win over Georgia Tech — finally a result that wasn't a one-possession game for UNC — Sam Howell added yet another chapter to his charmed freshman season. Howell completed 65 percent of his passes (7.4 yards per attempt) while throwing for 376 yards and four touchdowns. Once again, Howell hooked up with his favorite target for another touchdown: Dynami Brown (17.7 yards per catch), who now has five touchdown receptions on the season.
In doing so, Howell became the first UNC quarterback since Mitch Trubisky in 2016 to throw for 375 yards and four touchdowns in the same game. Howell also leads the ACC with 56 completions of 10+ yards.
Javonte Williams also carried the ball 20 times for 144 yards — both career highs — and a touchdown.
Next up: Bye week (at Virginia Tech, 10/19)
No. 5 Pittsburgh
Up 26-3 late in the third quarter over Duke, it seemed as though Pitt would stroll out of Wallace Wade Stadium with ease. Of course, nothing in the Coastal Division comes easy. Duke ripped off 27 unanswered points, and grabbed the lead, 30-26, with under 90 seconds to play.
If you turned it off and went to bed when Duke was down 26-3, you missed as pure an expression of ACC Coastal Division terroir as ever perpetrated upon the public. https://t.co/7wsm1NOpCi

— Luke DeCock (@LukeDeCock) October 6, 2019
However, in a game that featured seven personal fouls, inadvertent signals, 15 total penalties from Pitt and 10 combined turnovers, Pitt managed to drive down for the game-winning score in less than a minute. The result staved off what would've been an epic collapse from Pitt, and gave the Panthers their first ACC win of the season.
Never a dull moment, right?
Next up: Bye week (at Syracuse, Friday, 10/18)
No. 6 Florida State
Back-to-back wins over Louisville and NC State have placed Florida State on more even footing — finally. Still, there's plenty to work on for an FSU squad that ranks 32nd in ESPN's FPI. On offense, Florida State has allowed 3.8 sacks per game — No. 13 in the ACC — which is up from three per game last season. Big yikes, as the kids would say.
Over on the other side of the ball, Florida State's defense — No. 76 in the FBS is defensive efficiency — has given up 86 plays of 10+ yards, in only five games. That translates to over 17 per game, which is the worst in the ACC.
With Clemson next on the docket, stuff like this looks increasingly problematic.
Next up: at Clemson
No. 7 Duke
Going back to the 2000 season, ACC teams have turned the ball over six or more times in a single game on 29 different occasions, per Sports Reference. On Saturday, Duke was the first team to do so since UNC played at Miami last season. Unsurprisingly, teams have a record of 0-29 in those games, which makes it all the more wild that Duke was this close to actually beating Pitt.
Duke is a big favorite over Georgia Tech, wow. https://t.co/4dW8S2ZvQS via @TheDevilsDen

— Adam Rowe (@AdamRoweTDD) October 6, 2019
Next up: Georgia Tech
No. 8 Virginia Tech
It's a real contest to decided which was a more absurd football game last Saturday: Pitt at Duke or Virginia Tech at Miami. The Hokies stormed out to a 28-0 lead, behind three first quarter interceptions of Miami's Jarren Williams. Virginia Tech, which had looked incredibly wobbly this season, was playing its best football in a long time under Justin Fuente.
However, that 28-point spread lasted only for so long. Behind N'Kosi Perry — 422 passing yards, four touchdowns — the Hurricanes stormed back and actually tied this game at 35, with about three minutes to play. If not for a Bubba Baxa missed extra point, Miami would've actually grabbed the lead!
Give credit to Virginia Tech, though, which managed to assemble a game-winning touchdown drive. The win puts VT on the right side of .500 and pulls the Hokies outside the cellar of these power rankings.
Next up: Rhode Island
No. 9 Louisville
Scott Satterfield snagged his first league win on Saturday, thanks to Louisville's offensive explosion against Boston College: 41 points and 664 total yards of offense. This marked the fourth time — in five games — that Louisville has rushed for over 200 yards.
Louisville Football S&P 2019 History
After Week 1: 82nd
Week 2: 75th
Week 3: 67th
Week 4: 69th
Week 5: 70th
Week 6: 62nd

Remaining Opponents
Wake: 51st
Clemson: 8th
Virginia: 40th
Miami: 32nd
NC State: 58th
Syracuse: 65th
Kentucky: 63rd

— Mark Blankenbaker (@UofLSheriff50) October 7, 2019
Louisville sealed the win with a 41-yard game-winning field goal from senior Blanton Creque, one of the most reliable kickers in the country. Creque now has 48 career field goals and has connected on 82.8 percent of his career attempts.
Blanton Creque with his second game-winning field goal for Louisville. Joins John Wallace and David Akers as only kickers in U of L history with two game-winning field goals. https://t.co/t8SJSptggO

— Jody Demling (@jdemling) October 5, 2019
Next up: at Wake Forest
No. 10 Miami
So, um, Miami, what are you doing? The loss to Virginia Tech was as unorganized and messy a performance as you'll see all season — despite the close margin. Miami turned the ball over five times, including three first quarter interceptions, and committed 11 penalties. The Hurricanes became the first ACC team in over three years to record five turnovers and 10+ penalties in the same game.
A video showing Manny Diaz talking about safety with regard to drunk driving is played at Hard Rock Stadium.

The Hurricanes fans show no remorse and start booing immediately.

— Josh White (@_JoshRWhite) October 5, 2019
Miami is now averaging 10 penalties committed per game, which ranks 129th in the FBS.
Next up: Virginia (Friday, 10/11)
No. 11 Syracuse
Syracuse hits the road this week for the first time since getting crushed by Maryland a month ago: Thursday night at NC State. This is a tough team to figure out, right now; this week provide the opportunity to gather some information.
Surprisingly, Babers says he wouldn't expect any injured guys return this week.

That goes against what he said after the Holy Cross game. He was hopeful Ifeatu Melifonwu, Andre Cisco and maybe McKinley Williams would play vs. NCSU.

— Stephen Bailey (@Stephen_Bailey1) October 7, 2019
Next up: at NC State (Thursday, 10/10)
No. 12 NC State
Thursday night presents a serious opportunity for NC State: after a bye week, the Pack plays host to Syracuse. NC State is still looking for its first conference win this season, and the Syracuse matchup is the program's only home game in the month of October.
The Pack opened up as a slight favorite over the Orange, too.
Syracuse football opens as 3-point underdog at NC State https://t.co/oIUKqPLTQt

— NunesMagician.com (@NunesMagician) October 7, 2019
Next up: Syracuse (Thursday, 10/10)
No. 13 Boston College
Boston College lost plenty from last season's defense, including star defensive end Zach Allen, an All-ACC talent. Through the first six games this season, BC's defense has allowed 100 plays of 10+ yards and 40 plays of 20+ yards — both of which rank last in the ACC.
After finishing the 2018 season ranked 29th in defensive efficiency, the Eagles have fallen all the way down to No. 103 in 2019, per ESPN.
Next up: Bye week (NC State, 10/19)
No. 14 Georgia Tech
Quick Facts on Georgia Tech
Point differential: -75
135.2 passing yards per game, 14th in the ACC, 125th in the FBS
Scoring offense: 15.2 points per game, 14th in the ACC, 127th in the FBS
111th in ESPN's FPI
119th in offensive efficiency
This was always going to be a tough season for Geoff Collins at Georgia Tech. Hopefully, the Yellow Jackets can find some positives to build on going into 2020.
Next up: at Duke
Contributor Rankings
| | David Glenn | Brian Geisinger | Josh Graham | Consensus |
| --- | --- | --- | --- | --- |
| 1 | Clemson | Clemson | Clemson | Clemson |
| 2 | Wake Forest | Wake Forest | Wake Forest | Wake Forest |
| 3 | Virginia | Virginia | Virginia | Virginia |
| 4 | UNC | UNC | UNC | UNC |
| 5 | Pitt | Pitt | Pitt | Pitt |
| 6 | Florida State | Florida State | Duke | Florida State |
| 7 | Duke | Duke | Florida State | Duke |
| 8 | Louisville | Virginia Tech | Virginia Tech | Virginia Tech |
| 9 | Virginia Tech | Louisville | Louisville | Louisville |
| 10 | Miami | Miami | Miami | Miami |
| 11 | Syracuse | Syracuse | Syracuse | Syracuse |
| 12 | NC State | NC State | NC State | NC State |
| 13 | Boston College | Boston College | Boston College | Boston College |
| 14 | Georgia Tech | Georgia Tech | Georgia Tech | Georgia Tech |
Read More on ACC Football