There are only two weeks left in the regular season for ACC Football. We're running out of time in 2019. Let's move quickly: here are this week's ACC Football Power Rankings, starting with You Know Who.
No. 1 Clemson
In last week's power rankings, we discussed just how well Trevor Lawrence has played over the last month. Lawrence continued to hum in the blowout win over Wake Forest: 21-of-27 (77.8 percent) through the air for 272 yards, four touchdowns — three to Tee Higgins — and zero interceptions. Over the last four games, Lawrence is now 69-of-89 passing for 1,041 yards (11.7 yards per attempt), 13 touchdowns and no interceptions.
Trevor Lawrence & Tee Higgins . . . ok at football pic.twitter.com/1hyCBt0l8G

— Tolley Jenkins (@tolleyjenkins) November 16, 2019
The Tigers — with the nation's No. 1 defense and a red-hot offense led by a generational quarterback prospect — are starting to have That Look. With nine wins over FBS opponents (the only team that can make that claim in 2019), Clemson has an open week before a matchup at South Carolina and the ACC title game.
This team is rolling and dangerous.
Clemson's seniors won their 52nd game today, bringing their 4-year record to 52-3. The final score of their final home game? 52-3. pic.twitter.com/JLmWgFaXGV

— Austin Pendergist (@apthirteen) November 16, 2019
Up Next: Bye Week (at South Carolina, 11/30)
No. 2 Virginia
It may be hard to not look ahead — from the outside, at least — but Virginia appears focused on this week's foe, Liberty. While the matchup with Virginia Tech looms, Bronco Mendenhall isn't thinking about divisional championships or long-standing losing streaks just yet.
#UVA coach Bronco Mendenhall doesn't love me asking if he'll rest Joe Reed or anyone else vs. Liberty: "We'll play every single player that's available to us in this game. … It sounds like I view the quality of this opponent at a higher level than maybe the outside world does."

— Mike Barber (@RTD_MikeBarber) November 18, 2019
Up Next: Liberty
No. 3 Miami
Despite some recent struggles on the recruiting trail, Miami is in the midst of playing its best ball under Manny Diaz. The Canes have won three straight ACC games, including two on the road; Jarren Williams looks good running the offense, too. After an off week, Miami will take on FIU.
Also, this is good news.
Manny Diaz says Brevin Jordan is "did more" last night at UM practice than he did the previous week. He said the bye week came at a good time for him.

— David Furones (@DavidFurones_) November 18, 2019
Up Next: FIU
No. 4 Virginia Tech
Ships passing in the night: Virginia Tech and Duke. Since Duke's 45-10 demolition of Virginia Tech back on Sept. 27, these two programs have moved in completely opposite directions.
Virginia Tech: 5-1, +89 point differential
Duke: 1-5, -96 point differential
Duke's only win in that six-game stretch came against Georgia Tech, which Virginia Tech crushed on Saturday, 45-0.
The #Hokies are playing better football than anyone in the ACC not named Clemson, writes @DavidTeelatDP. https://t.co/2z3b3PCBzo

— Jami Frankenberry (@JamiVP) November 17, 2019
Up Next: Pittsburgh
No. 5 Pittsburgh
Pittsburgh hasn't won 10 games in a season since 2009 — when the program was in something called the Big East and a 6-foot-4 mustache named Dave Wannstedt was its coach. The 7-3 Panthers have the opportunity to do just that in 2019 — perhaps even more. Regardless, it starts again this week at Virginia Tech.
Week 13 ACC/NC lines

NCSU (pk) @ Georgia Tech
Wake Forest -6.5 vs Duke
Virginia Tech -1 vs Pitt
Louisville -8.5 vs Syracuse
UVA -18.5 vs Liberty
BC +18 @ Notre Dame
Miami -18.5 @ FIU
App State -30 vs Texas State
ECU -14.5 @ UCONN
Charlotte +7 vs Marshall
*no UNC/Mercer line yet

— SportsChannel8 (@SportsChannel8) November 17, 2019
Up Next: At Virginia Tech
No. 6 Louisville
Louisville's run game was held in check — 77 yards on 39 carries, no touchdowns — but the Cardinals still won with relative ease at NC State, 34-20. That's a nice team rebound after the 25-point loss at Miami.
Scott Satterfield's program is now 6-4 and headed to a bowl game; this is quite the turnaround from the 2-10 campaign in 2018.
Know this isn't the game everyone was paying attention to tonight, but Scott Satterfield getting Louisville to a bowl in Year 1 is incredible. https://t.co/8G1ZO5OOXL

— Matt Fortuna (@Matt_Fortuna) November 17, 2019
Up Next: Syracuse
No. 7 Wake Forest
Wake Forest has been one of the most fun and explosive offenses in the ACC this season; however, Saturday at Clemson was a recipe for disaster. Going up against the most efficient defense in the country, Wake Forest entered Death Valley sans Sage Surratt and Scotty Washington. The results weren't pretty: 41 passing yards, 105 yards of total offense and 10 tackles for loss allowed.
Without Surratt, the Demon Deacons just don't have the same vertical threat to the passing game.
Another award for Sage Surratt who is named as a semifinalist for the prestigious Biletnikoff Award!#GoDeacs https://t.co/YUp0joM4zZ pic.twitter.com/RH7BnbewY1

— Wake Forest Football (@WakeFB) November 18, 2019
Up Next: Duke
No. 8 Florida State
Florida State improved to 2-0 under Odell Haggins this season, following the firing of Willie Taggart. The 49-12 win over outmatched Alabama State moved FSU to 6-5 on the season, which means the Seminoles are bowl eligible again and now have two weeks to prepare for Florida.
Odell Haggins sings the fight song after #FSU's victory over Alabama State. pic.twitter.com/WDtrbe8Y5A

— Warchant.com (@Warchant) November 16, 2019
Up Next: Bye Week (at Florida, 11/30)
No. 9 North Carolina
Another game, another one-possession affair, another chaotic loss for UNC. After the overtime defeat last Thursday at Pittsburgh, North Carolina is now 3-6 in one-possession games this season.
Tonight was North Carolina's 319th one-possession game as a member of the ACC, passing NC State for the most in ACC history.

The Tar Heels are 156-155-8 in those games with a scoring margin of +7.

THE. SAME. GAME. EVERY. WEEK.

— Bryan Ives (@awaytoworthy) November 15, 2019
North Carolina still has plenty to play for, though. Wins over Mercer and NC State would give the program its first bowl appearance since 2016 — which would be a remarkable achievement for Mack Brown.
Up Next: Mercer
No. 10 Boston College
Boston College had a bye week to heal its wounds after the loss to Florida State; to close the season, the Eagles (5-5) have two tough games, both on the road — Notre Dame and Pittsburgh.
Up Next: at Notre Dame
No. 11 NC State
Dave Doeren has guided NC State to a bowl game in five straight seasons. For that streak to remain alive, the Pack must snag a critical Thursday night win on the road. NC State hasn't won a football game since Oct. 10.
Before that, though, a quick tip of the cap to NC State's run defense, which held its own against Louisville's strong ground game.
NC State gave up 429 rushing yards to Boston College. Louisville has 28 in a half of football.

— Mark Ennis (@MarkEnnis) November 17, 2019
Up Next: at Georgia Tech (Thursday, 11/21)
No. 12 Syracuse
Syracuse hit the brakes on what had been a four-game losing streak with a dominant win at Duke, 49-6. While the team's passing attack still slumped, this was Syracuse's best game of the 2019 season: 286 rushing yards (6.7 yards per carry) and four touchdowns on the ground.
Syracuse football opens as a 9-point underdog at Louisville next week. Orange won this week at Duke as a double-digit underdog.

— chris carlson (@ccarlsononSU) November 17, 2019
Up Next: at Louisville
No. 13 Duke
The last two months have been rather unkind to Duke; again, the Blue Devils have won just one game since the calendar flipped to October. In the loss to Syracuse, Duke's offense produced less than 3.3 yards per play. Over the last six games, Duke has four outings with an offensive output of less than 3.6 yards per play.
"It seems like now I say the same thing every week here—that we practiced well. I'm tired of hearing myself say that—obviously we haven't." — head coach David Cutcliffehttps://t.co/XHBQoBSBLO

— Chronicle Sports (@chroniclesports) November 17, 2019
Up Next: at Wake Forest
No. 14 Georgia Tech
This, honestly, seems a little unfair: to close the 2019 season out, Georgia Tech has two more games on the schedule — NC State on a short work, then No. 4 Georgia.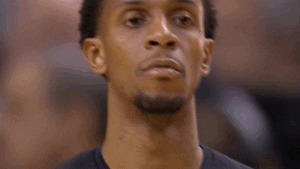 Up Next: NC State (Thursday, 11/21)
Contributor Rankings
| | David Glenn | Brian Geisinger | Josh Graham | Consensus |
| --- | --- | --- | --- | --- |
| 1 | Clemson | Clemson | Clemson | Clemson |
| 2 | Miami | Virginia | Pitt | Virginia |
| 3 | Virginia | Miami | Virginia Tech | Miami |
| 4 | Virginia Tech | Virginia Tech | Virginia | Virginia Tech |
| 5 | Pitt | Pitt | Miami | Pitt |
| 6 | Louisville | Louisville | Louisville | Louisville |
| 7 | Wake Forest | Wake Forest | Wake Forest | Wake Forest |
| 8 | Florida State | Florida State | Florida State | Florida State |
| 9 | UNC | UNC | UNC | UNC |
| 10 | Boston College | Boston College | Boston College | Boston College |
| 11 | NC State | NC State | NC State | NC State |
| 12 | Syracuse | Syracuse | Syracuse | Syracuse |
| 13 | Duke | Duke | Duke | Duke |
| 14 | Georgia Tech | Georgia Tech | Georgia Tech | Georgia Tech |